Man's Extravagant Dating Profile Dubbed 'Best' On Tinder: 'I'd Swipe Right'
A hopeful dater's extravagant Tinder profile was dubbed the "best profile" after he branded himself as "2022's deal of the year" on the app.
Austin Iuliano, a social media consultant, used his marketing skills to market the one product he knows best—himself.
Taking to Tinder, he compiled a thorough marketing campaign of himself with a hilarious slideshow of images, showing exactly why daters in his radius should invest.
With a trial run for reactions, he shared the profile to the Tinder Subreddit, where he quickly gained over 19,000 votes on the post. In fact, most respondents vowed that they too would swipe right, regardless of their gender or sexuality.
"I just wanted to make myself laugh," Iuliano told Newsweek. "It was a fun idea I had while in my morning shower. The second reason was to set me apart on Tinder. I believe Tinder is 70 percent male and 30 percent female, which means that it is a very competitive landscape. Knowing this I had to pull on both my personality and my years in marketing to create a stand-out profile."
In his profile, Iuliano sold himself along with suave pictures as "handsome, confident, 6'2", won't kill you, has job and cute dog."
Tinder's 2022 deal of the year "combines the best of last year's models" according to the profile, while it's marketed at the cheap, cheap price of a "swipe right."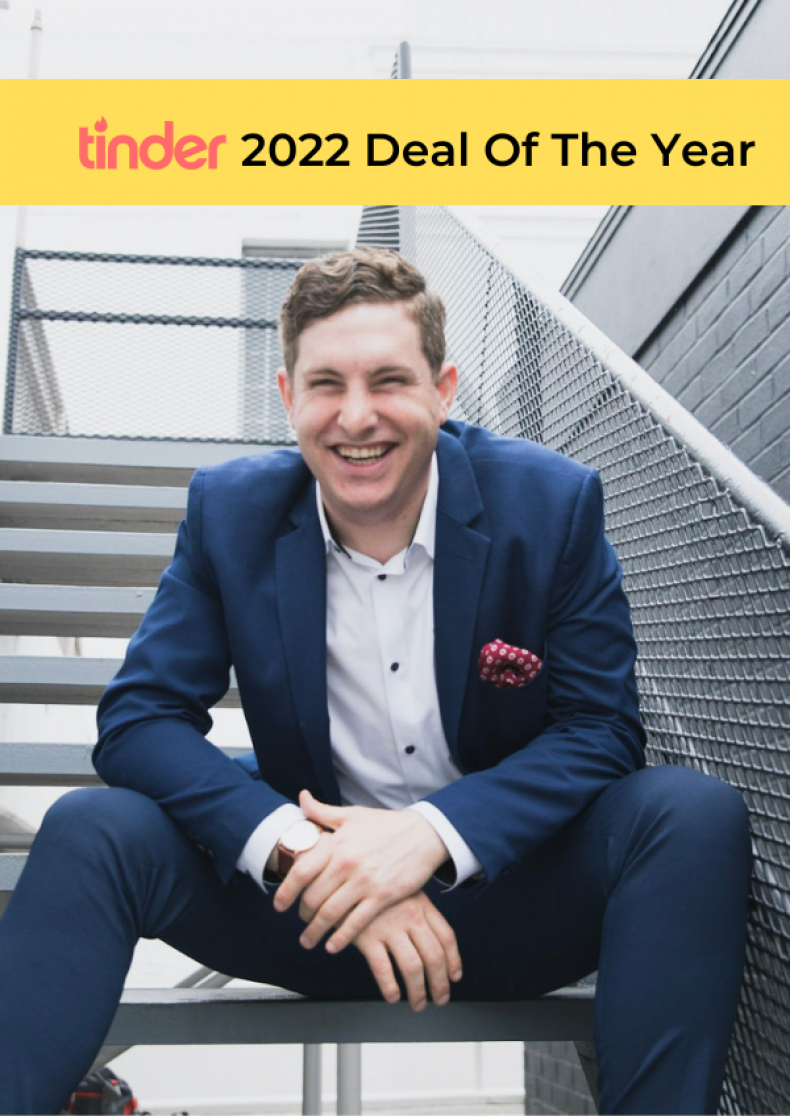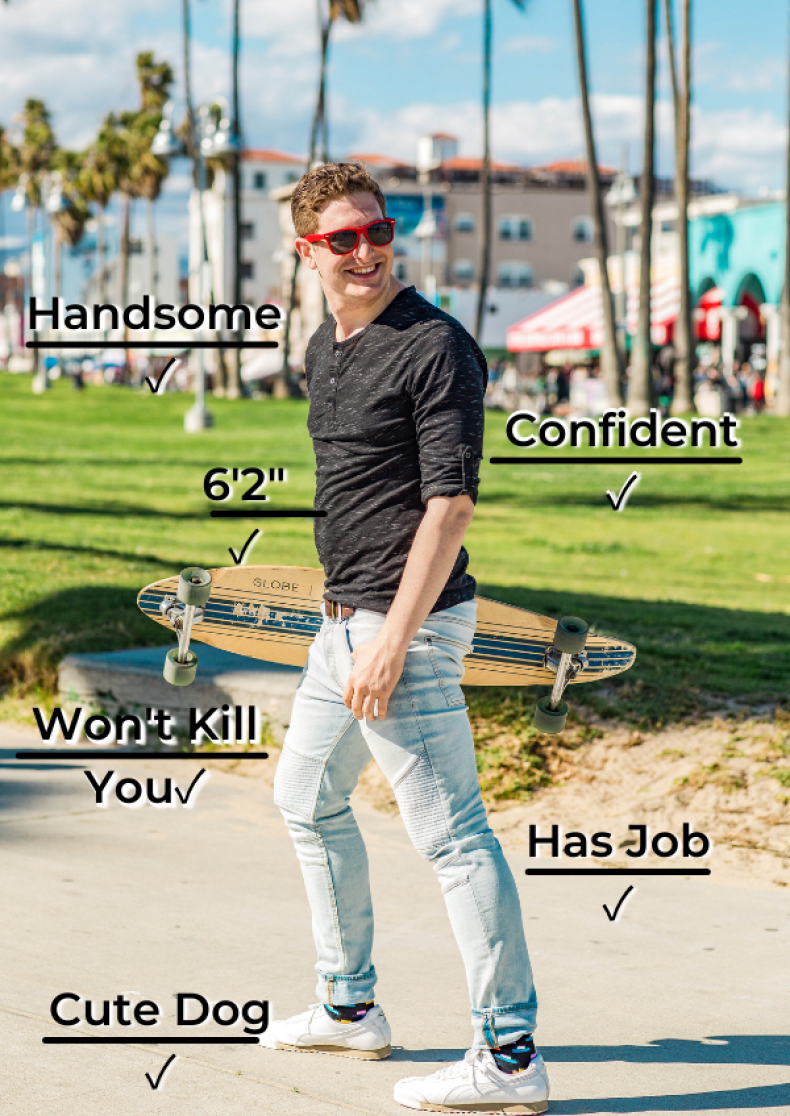 But don't just take Iuliano's word for it, take the testimonials of his dog, ex-girlfriend and his last Tinder date too, though we can't promise they're not just Iuliano's words too. "Funny, handsome and cooks...are you real?" reviewed his last date...apparently.
"From that [initial] idea, I spent some time 'writing a script' to see if the idea would work all the way through," he explained.
"My background is in marketing and social media and Tinder is at its core is simply an advertisement for yourself. Therefore, I created a list of all the features and benefits of dating me. The other aspect of any good marketing campaign is qualifying and removing those who aren't in your target market. In this case, I also wanted to showcase my sense of humor and remove anyone who didn't fit."
"Lastly, any good marketing campaign has a strong call to action. Ending with my cute dog Athena saying 'are you my new mom?' is a strong call to action without being a direct call out. In essence, I saved the cutest photo for last."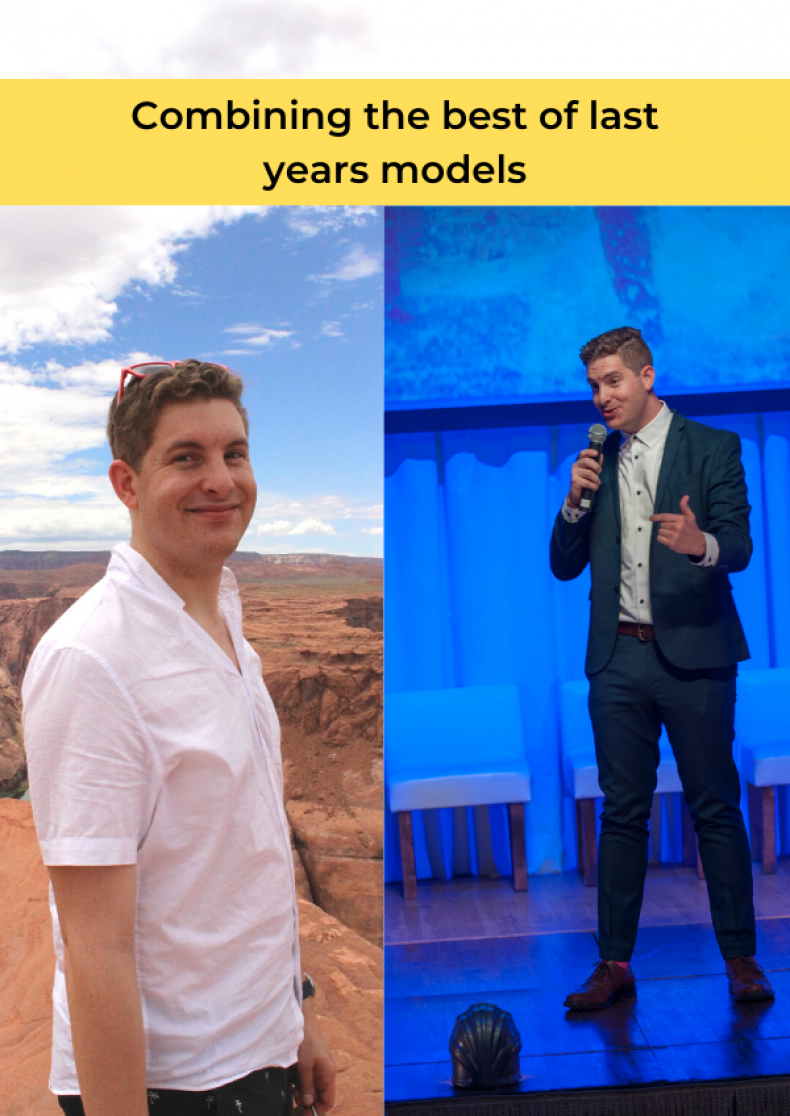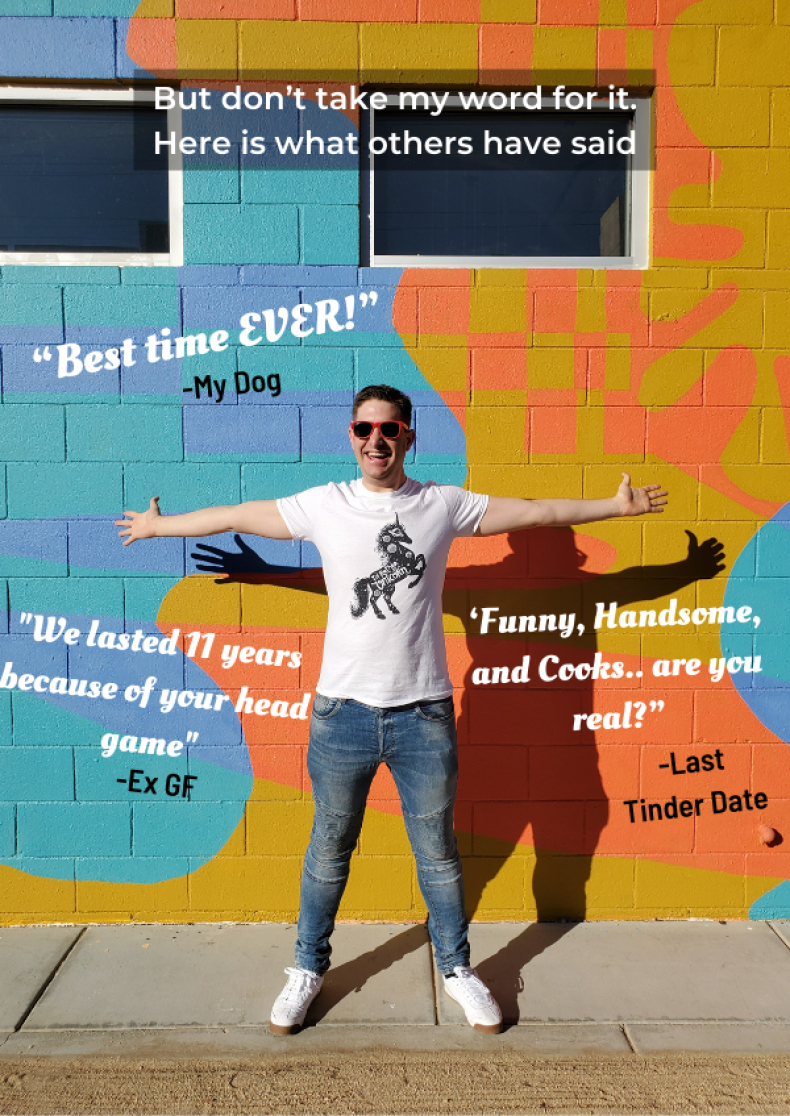 With a bold test run on Reddit, the profile proved a hit with users.
"I was looking for feedback and maybe tweaks to some of the jokes," explained Iuliano. "Right away my more risque jokes generated outrage, with some people telling me I'm cringy, desperate, some things that were even worse. But the majority of people online responded positively to it. Many guys loved it and even better, a lot of girls loved it."
"Oh my god you're my new favorite person on the internet. This is hilarious. Would swipe right so fast," reviewed one Reddit user.
"I'd superlike if I wasn't married," noted another.
"This is legit the best profile i've seen," claimed another.
Gaining rave reviews on Reddit is one thing, but did it pass the test when faced with real life singledom? According to Iuliano it did, as he added that he found one very promising potential candidate.
"Most important though, was when I posted it on Tinder and boosted my profile. I received the largest amount of likes I've ever seen and got a couple of dates set up. With one of those dates standing heads and shoulders above the competition. We've only had two dates so far but the signs are positive. Her personality and humor match with mine," he said.
"All in all, the little idea I had turned out to be a big win! Massively exceeding my expectations."