Tinder Ordered to Hand Over Its User Data to Russia's Security Services
Tinder, a ubiquitous dating app, will now be required to share all of its user data with Russia's state security service the FSB, according to an Internet rights group in the country.
The data that that will be handed over to government officials include private messages, audio, and video materials. Tinder will be required to store all user data for at least six months and make all of that data available upon the request of the Russian government in order to continue working in the country.
In 2016, Russia passed a law that requires online applications and social media sites to store their data on a server based in the country and provide user data to the government when requested. Several tech giants have entered into lengthy battles with the Russian authorities over the new law. Russia banned the encrypted messaging app Telegram, for example, after it refused to comply with the law. WhatsApp, Google, and Amazon were all temporarily blocked in the country before Russia eventually reversed the decision.
But Tinder has now been added to a government list of companies that will be in compliance with the law once it completes the requested data transfer. Several of Russia's other most popular dating apps have also been added to the list that is managed by the Russian Communications Oversight Agency (Roskomnadzor).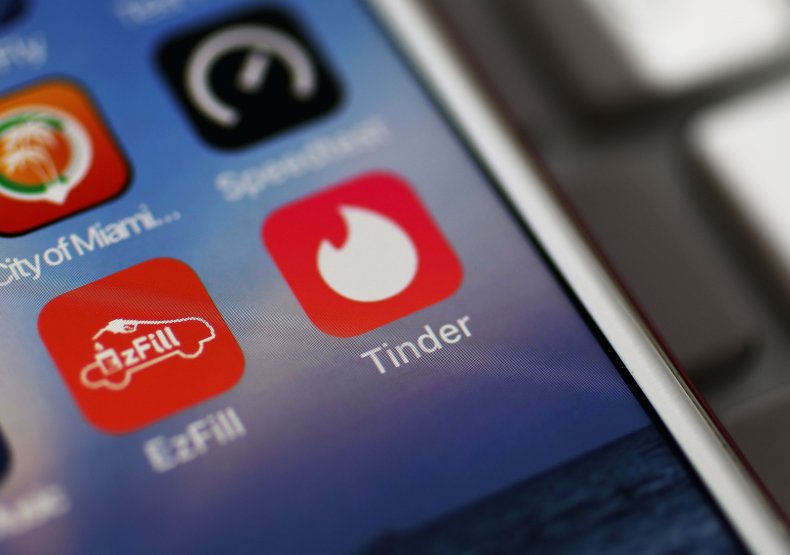 Roskomsvoboda, a Russian non-profit organization that advocates for the rights of Internet users, first alerted the public about the requirement on Monday when it discovered that Tinder had been added to Roskomnadzor's list.
A spokesman for Tinder told Newsweek that the company has not handed over any of its data yet.
"We received a request to register with the Russian authorities, and, as of now, we have registered to be compliant," the spokesman said. "However, this registration in no way shares any user or personal data with any Russian regulatory bodies and we have not handed over any data to their government."
Some privacy advocates expressed concern that state security services could use the data to blackmail Tinder users in the future.
"This is terrible news for the people of Russia, and especially for any Russian human rights defenders, dissidents, activists, politicians, journalists and lawyers having a Tinder account. Imagine the former KGB having access to some of your most intimate exchanges -- exchanges that you thought were private," Alice Stollmeyer, executive director of the organization Defending Democracy, told Newsweek.
"It's a perfect place to find 'kompromat' on opponents. Anything can and will be used against you. Even if not immediately, just knowing that they have or can access your most intimate information is another leverage the state can use to control its people," Stollmeyer continued.
Others joked that members of the FSB are looking for tips on how to date effectively.
"Tinder users beware. #Kremlin law enforcement officers and siloviki [security officials] will be pinching your pick-up lines from now on!" the Khodorkovsky Center, an organization launched by supporters of Russian oligarch-turned-dissident Mikhail Khodorkovsky, wrote in a tweet.
Russian authorities have also been preparing to exercise increased control over the Internet by cutting Russian Internet users off from the worldwide web. The country has been running experiments to ensure that it can re-route all Internet traffic to exchange points that are controlled by Roskomnadzor and that the Russian Internet can continue to function if it loses connection to all international servers.