Tinder's New "Traveler Alert" System Hides LGBT Users' Profiles In Homophobic Countries
Today, Tinder is launching a new feature, Traveler Alert, aimed to protect the app's LGBT users when visiting countries where homosexuality is criminalized.
Traveler Alert uses the smartphone's GPS function to determine whether or not a user is in one of the nearly 70 countries where it's illegal to be openly LGBT. If a user identifies themselves as LGBT in the app, Tinder will display a warning about the country's laws, and automatically hide their dating profile.
Users will have the option to take their profiles public, though as an added protection, if the user has added sexual orientation or gender identity to their profile, that information will be hidden.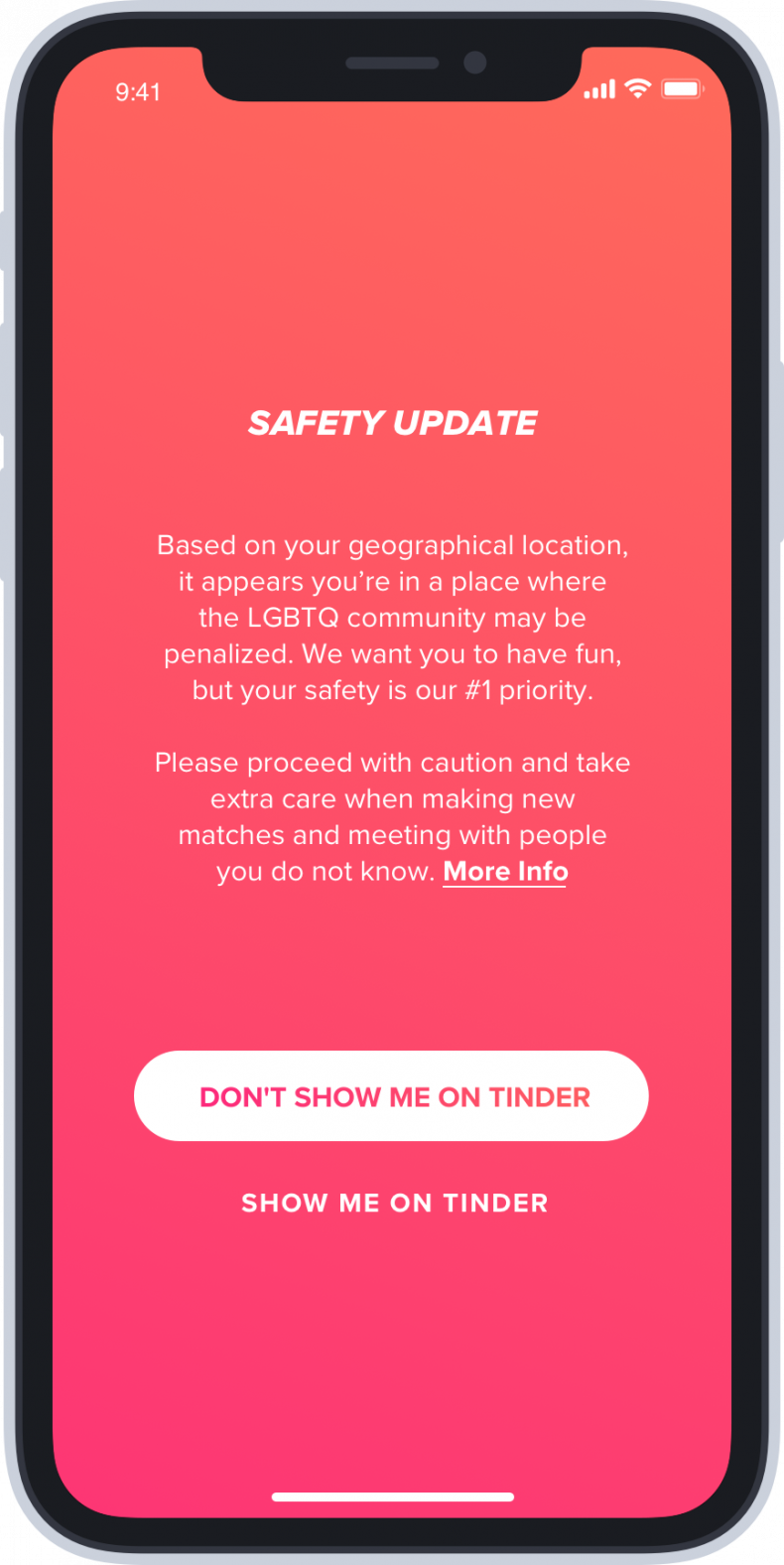 "We fundamentally believe that everyone should be able to love who they want to love — and we strive to reflect this in everything we do at Tinder. It is unthinkable that, in 2019, there are still countries with legislation in place that deprives people of this basic right," Elie Seidman, CEO of Tinder, said in a press release.
"We serve all communities — no matter their gender identity or sexual orientation — and we are proud to offer features that help keep them safe. This alert is an example of the many steps that we are taking to protect our users around the world."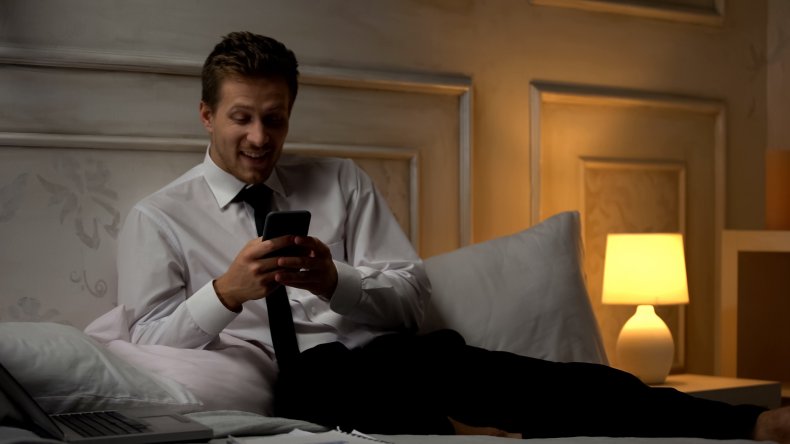 This feature is important, as in many homophobic countries, police have used dating apps to entrap LGBT users. For example, many gay men in Egypt have been caught by police posing as users on apps. Police strike up a conversation, offer to meet up, and when the user shows up for what they think is a date, they're arrested under the country's "debauchery" laws.
"I froze as a human being for a while," a gay Egyptian identified only as Omar told The Verge. "I lost my sexual drive for a long time. There were so many horrific stories about people being imprisoned or blackmailed or put under some sort of pressure for their sexuality. It was disturbing."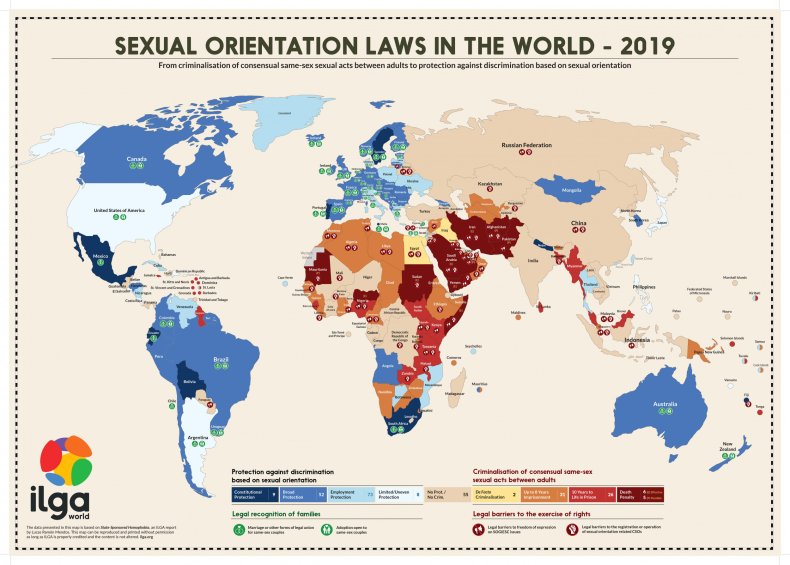 To compile their database of countries where it's dangerous to be openly LGBT, Tinder collaborated with the International Lesbian, Gay, Bisexual, Trans and Intersex Association (ILGA World). ILGA World releases yearly reports on state-sponsored homophobia.
"We hope that this development will raise awareness amongst all Tinder users, and help protect people of diverse sexual orientations in the 69 countries around the world that currently still criminalize same-sex love," André du Plessis, Executive Director at ILGA World, said in a press release.
"We work hard to change practices, laws and attitudes that put LGBTQ people at risk — including the use of dating apps to target our community — but in the meantime, the safety of our communities also depends on supporting their digital safety," he added.
Traveler Alert is available for Tinder users on both iOS and Android phones.