Tiny Home That Can Barely Fit a Mattress Listed for Half a Million Dollars
Those already stressed about joining the property ladder may want to look away, as a tiny bungalow shows just how high prices are building to.
The Newton, Massachusetts bungalow was built in 1970 and is listed at $449,900, with a pricing of $1,792 per square foot. It has one large room downstairs, with a loft above that's around knee high and in a "camper-style," with a skylight. According to Real Estate by Boston.com, the loft above fits only a mattress—a queen or double, but not a king.
Downstairs hosts a kitchenette with granite countertops and a stainless-steel stove, a renovated bathroom with a tile shower, new lighting and electrics, and a HVAC mini-split system. The property also has a "ready to finish" basement.
The yard is "easy maintenance" at 0.06-acres, with enough space for three vehicles to park up on. Parking may be of high priority considering the tiny home's location—right by Route 9.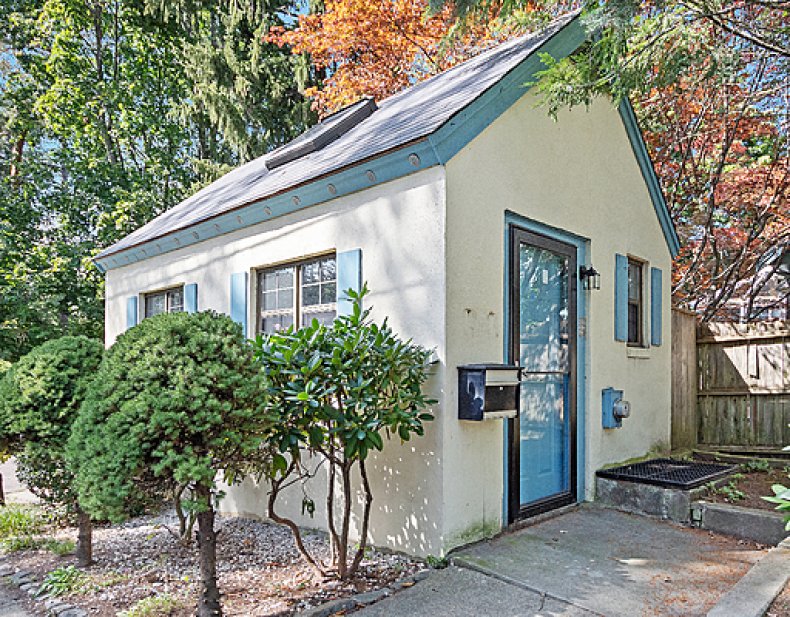 "We wanted to [price the home as least as possible for a single family home which is currently $200,000 below the next nearest home. The lesser price is of course due to the cozy size and to attract that attention of those buyers that don't need the larger space. We also wanted to price the home within the range of smaller condos as the home is a great condo alternative, but here you own the land that the home sits on, unlike a condo," explained realtor Hans Brings of Coldwell Banker Realty.
As for the startling price-per-square-foot of the tiny home, Brings explained that he, "cannot remember another home with this square footage coming onto the market in my many years in real estate.
"That said, its multiple renovations, easy maintenance, low utility costs, convenience to highways, parks and the Charles River makes it very attractive to those looking for a second home close to stay at while working in Boston a few days a week."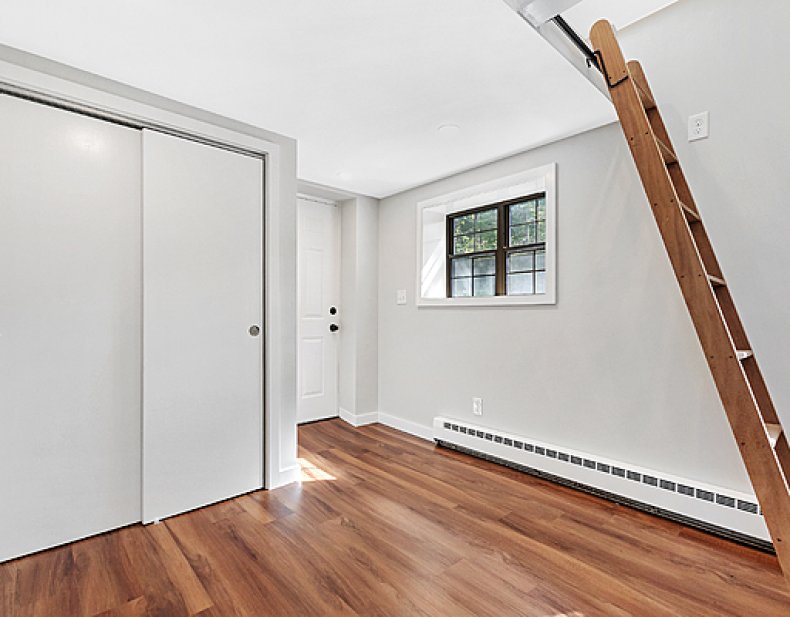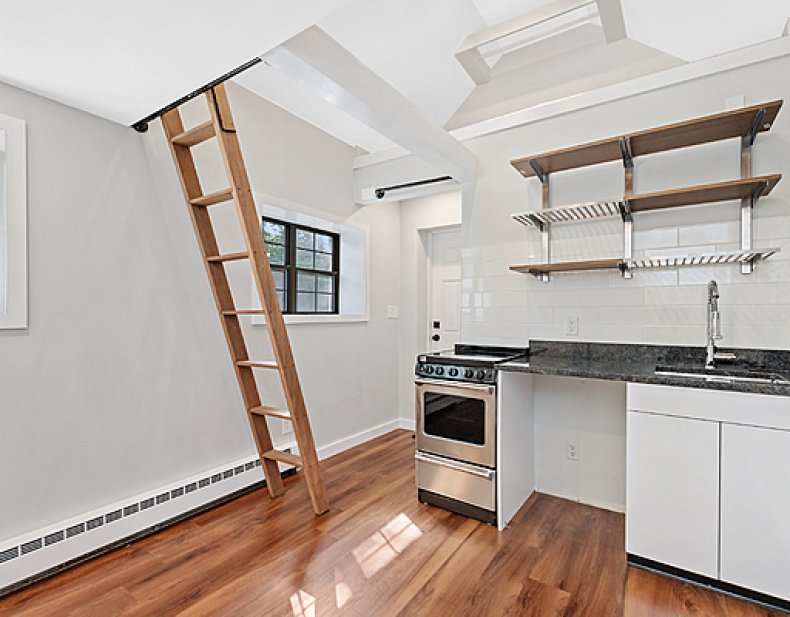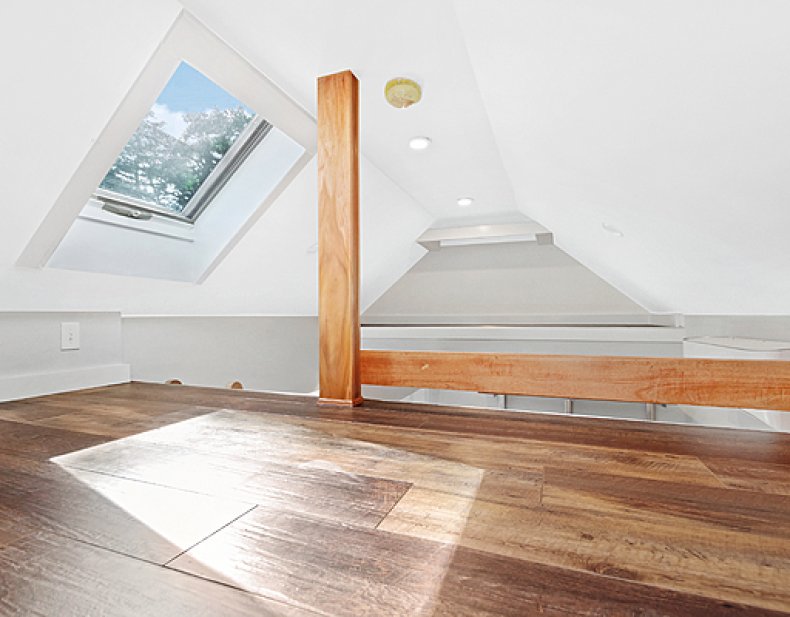 The square footage price may not be like many other properties, but the estimated monthly cost for the property is $1,889, as per Realtor.com, making it lower than the average monthly rent of a Newton one-bedroom apartment. According to Zumper.com, average rent for an apartment that size sits at around $1,938 per month.
Despite predictions that the pandemic would hinder the housing market, it's actually seen a boom over the last year. Sales of single-family homes in Massachusetts in particular were at a high in 2020, with more being sold than in any other year since 2004.
According to WBUR News, December 2020 saw 6,410 single-family home sales in Massachusetts—the most ever recorded for the month and up 28.6 percent from December 2019.
In fact, good sales led to vocal concerns about median house prices from those in the real estate industry. Tim Warren, CEO of the Warren Group, an organization that provides real estate and transaction data, told WBUR News: "The tail end of 2020 saw huge changes and prices rose by 14 percent or more for five straight months. For the year as a whole, prices rose 11.4 percent. I consider that to be unsustainable."
Recent stats also indicate that the boom is continuing, as Realtor.com's data found that September's national median listing price for active listings was up 8.6 percent at $380,000 compared to 2020 and up 20.6 percent compared to 2019.
Last week, a house was listed in Melrose, Massachusetts for a whopping $399,000, despite being completely gutted by a fire.
Images of the listing show a scorched front with boarded-up windows along with blackened up windows and siding that is peeling away from the house.
Warren told Newsweek that: "The value of what's there is mostly in the land. That's not unusual. The value of everything has been increasing, and it isn't unusual that someone might pay the asking price just to have the land."