Tips on Making Diversity and Inclusion Changes That Stick
Regardless of where your company is at in the D&I process, there are plenty of resources to strategize, measure and evaluate the progress of a plan that best fits your company's mission.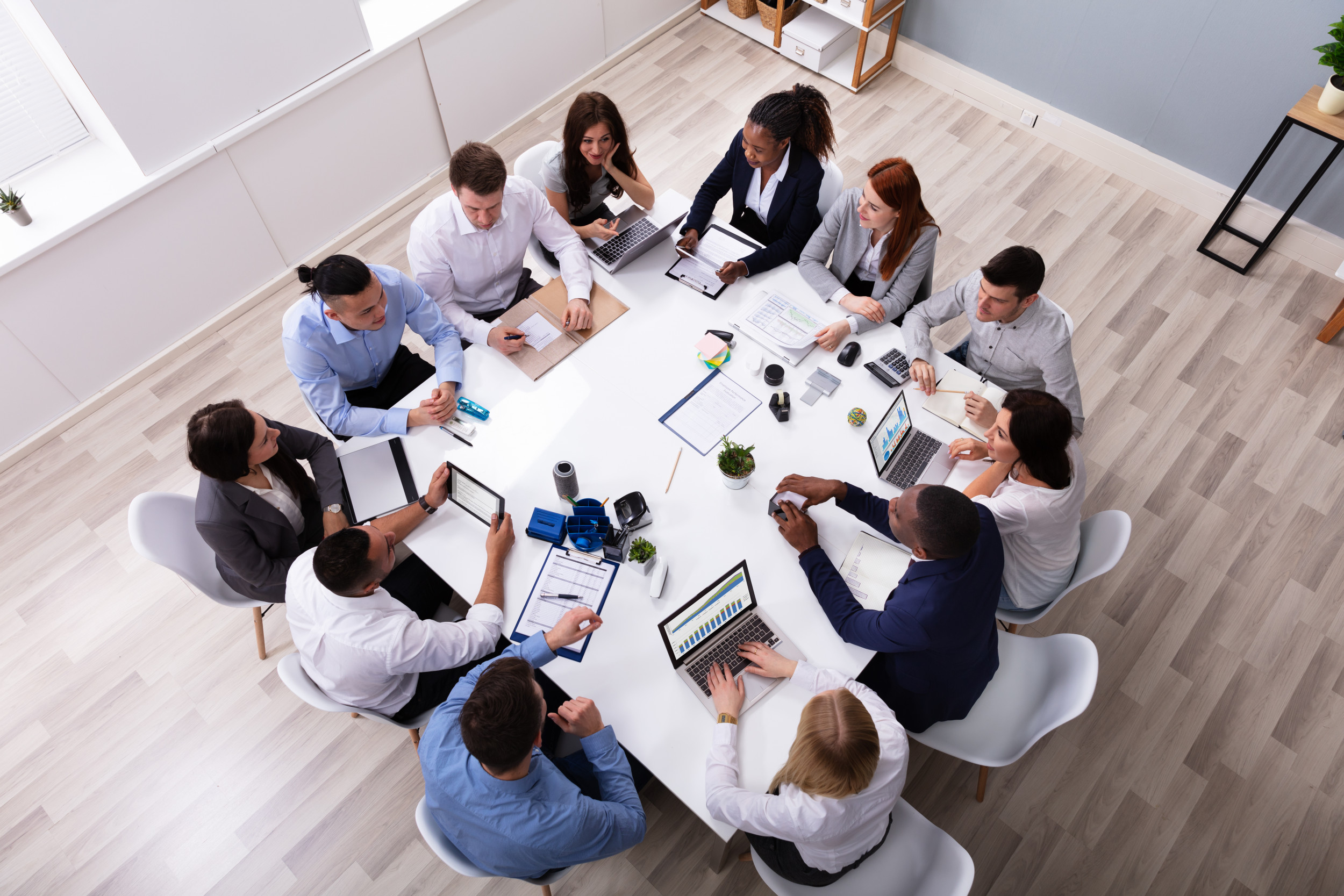 Overcoming problematic beliefs and biases within a corporate culture is not an easy task. But to address diversity and inclusion (D&I) properly, there must be a disruption to these sometimes long-held beliefs.
Regardless of where your company is at in the D&I process, there are plenty of resources to strategize, measure and evaluate the progress of a plan that best fits your company's mission.
The first step to developing a successful diversity program is to understand the current organizational culture within your company:
• How much work needs to be done to effectuate change so that employees feel heard?
• Does your company have a hard time retaining and hiring employees?
• Is there transparency in the promotion process?
The answers to these questions will highlight the issues that need to be addressed, as well as provide an idea of the scope of the plan that needs to be implemented.
In the interest of transparency, many companies outline their mission and plan on their website or employee handbook to ensure change within their corporate culture. Onboarding materials should also include cultural empathy and education.
Additional resources include regional and national organizations that rank companies in their annual top workplace awards. Typically, these organizations generate a report each year to coincide with the list of winning companies. The reports can be useful in highlighting key opportunities where improvement can be made.
One example, San Francisco-based Great Place to Work, measures high-performance workplace cultures and recognizes companies annually from a variety of fields, including technology. Key takeaways from the 2018 list emphasize that innovation derived from an inclusive workplace helps improve unity, drives purpose and enhances employees' belief in their company's executive team.
Other potential resources are government research documents, such as the "Tech Diversity Best Practices Report," published June 2019, by the Federal Communications Commission. The report specifically explores diversity within the tech industry and provides recommendations for the implementation and improvement of D&I policies and practices. A key finding of the report offers insight on why D&I is integral to the success of any company: "When tech companies build D&I into their internal infrastructures and initiatives, their efforts create greater accountability and strengthen their cultural transformation and public image, over time."
Perhaps, a company's human resources (HR) department has been tasked with helming the project. Without support and an active role by the C-suite, the initiative will likely be doomed from the start. It's best to have all departments involved in the initiative. A top-down approach, including all levels of an organization, from executives to non-management roles, will lead to the best D&I results. Rather than implementing D&I strategies as a reaction to a situation, implement protocols at the onset of the initiative.
Recruiting from a diverse population for the board of directors will assist in the initiative's progress. Career-wise, one of the most key things a company can do for its diverse employees is to create ways to train people to move up within the organization for purposes of seeding growth in a diverse executive team. Appointing a chief diversity officer to manage D&I strategies will go a long way to ensuring progress occurs.
In addition, a company's D&I initiative shouldn't focus solely on hiring and recruitment alone, but rather include all departments as well as suppliers and vendors.
Using a variety of tools and metrics to measure and analyze a D&I program's progress and sharing the results company-wide provides welcome transparency.
An indispensable way to address D&I in the workplace is through shared communications. Regularly scheduled newsletters emailed to employees can provide goal status updates with articles and other resources, such as podcasts, videos and webinars for employees to review.
Meetings or calls held monthly, with small groups of employees from different ranks, allow personal interaction to discuss workplace situations and cultural issues some employees face while at work. All roles should be represented in calls and discussions to optimize the understanding of diverse backgrounds.
"Lunch and learns" are another way to engage employees in a small setting that lends itself to brainstorming and direct input from staff. Topics to cover could include workplace conflict, sexism, ageism, bullying and fostering a safe environment for gender, race, cultural and religious beliefs and preferences.
Offering a web portal with online class access is yet another way to foster D&I understanding and education.
As noted previously, for the mission to be successful, everyone in the organization must be included and involved. Through transparent and achievable goals, a successful D&I program will drive business growth, heighten innovation and reputation, reduce employee turnover and increase employee loyalty. A corporate win-win by any measure.