Female Entrepreneur Creates Women-Only Island Retreat Called 'Supershe'
When Kristina Roth set out to start a business, she knew she wanted to invest in a space where women could reconnect with one another. It seemed as though the women she encountered in her daily life were overcome with stresses, many of them brought on by the opposite sex and a feeling of isolation.
"Women don't enjoy enough together," Roth told Newsweek about the missing camaraderie. "There's always been men's clubs. They play golf, it's where ideas are made. But when you get a bunch of strong-willed women together, magic can happen."
So, with that in mind, the entrepreneur bought her very own island, creating a resort completely inoculated against toxic masculinity. Called SuperShe, the private retreat is a women-only respite located just off the coast of <s>heaven Finland.
Drawing inspiration from the global women's marches, Roth said she felt that women deserved a space where they could recharge while tapping into positive energy.
"I felt a 'goddess movement' begin in 2017 with the Women's March, but 2018 is a year themed toward empowerment that will mobilize all women globally," she said. "They believe in themselves—and each other—more than ever and are using that unleashed power to effect meaningful change."
She bought the island in September 2017 and has been slowly renovating it. According to the advertising materials for the 8.4-acre island, it's an oasis where women are invited to "breathe fresh air, swim naked in the sea and sleep under the stars." The woodsy landscape is located in the Finnish archipelago, a tourist destination long heralded for its tranquil energy.
Still in its beta stage, SuperShe is equipped to accommodate only 10 lucky women, all of whom Roth plans to handpick. She'd like to find women who share her passion for female empowerment. While at the island, the focus should be on experiencing "sisterhood and camaraderie" and maintaining an "upbeat" outlook, she said.
"You are completely focused on yourself and the women around you. You breathe in the freshest of fresh air and connect with other women who share your values and interests," Roth said of the island experience.
In addition to an "upbeat" personality, members will also need to have at least a few grand to spare. Although everyone—including women on the LGBT spectrum—is welcome to apply for membership in July, it comes with a hefty price tag. The cost of a week's stay will be around $3,500.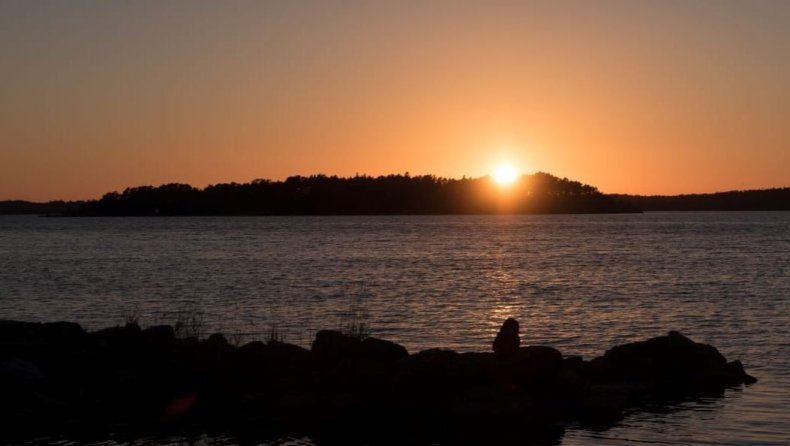 Vacationers will also need to give up any vices. The island retreat focuses on women's emotional and physical health and, as a result, is a substance-free environment.
In the future, Roth is hoping that her creation will spawn iterations across the globe and become more accessible to all women who need an escape. Already, the SuperShe concept has landed a spot on Forbes's Top 10 Fastest Growing Companies list.
"It is a labor of love," she said. "I wish it were a more speedy process, but all good things require effort and a bit of patience."
Until then, prospective visitors might want to start counting their pennies.