'Titanfall 3' Development Underway According To Developer Respawn's Careers Page
Titanfall 3 is either about to start development, or is in development already, according to Respawn Entertainment's hiring page. We know Respawn is currently working on a new Star Wars game, but it looks like their promise to work on multiple projects is starting to shape up.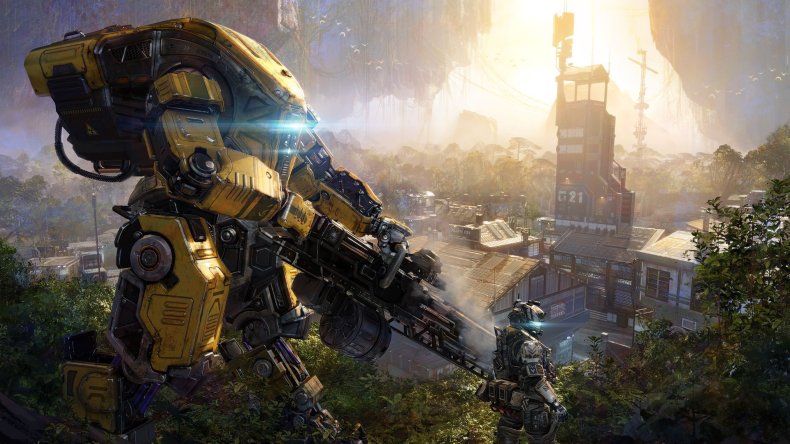 The job listings in question are all fairly standard for a AAA game, including technical artists, VFX artists, network engineers and project managers. Unfortunately, the job listings don't give much of an insight into what we can expect Titanfall 3 to look like. However, seeing as how the company is hiring some fairly important roles, it seems we're still in the early days of the development process.
When will we hear more about Titanfall 3 from Respawn? Probably not for a while. The developer is busy working on other projects right now, and aren't set to announce a third project just yet. Expect these new hires to work on something to announce first.
You might be asking "But wasn't it mentioned that Respawn is planning on releasing multiple games in 2019? Is Titanfall 3 one of them?" Sadly, I highly doubt it. We know one of the games coming is Star Wars Jedi: Fallen Order, a third-person action game that was fully announced at this year's EA Play.
Star Wars Jedi: Fallen Order is likely nearing the end of its development cycle. The majority of positions listed at Respawn for the Star Wars game are temporary, which means Respawn is looking for a little more help to get the game over the finish line instead of a more permanent role on the project. A proper release date will likely be revealed at 2019's EA Play, so expect it out around October or November of next year.
The second project coming from Respawn is probably the teased VR game with partner Oculus. Respawn director Peter Hirschmann revealed the two companies were working together in October 2017. The only real news about this project has been that it exists, and isn't related to either Titanfall or Star Wars. A job listing found in August suggested the VR game is a shooter, which isn't too surprising given Respawn's roots.
So what do you think? Are you excited to see Respawn Entertainment ramping up production on Titanfall 3? What do you think the teased VR project could be? Let us know your thoughts in the comments section below.