10 Incredibly '90s Photos of the 'Titanic' Cast, 20 Years Later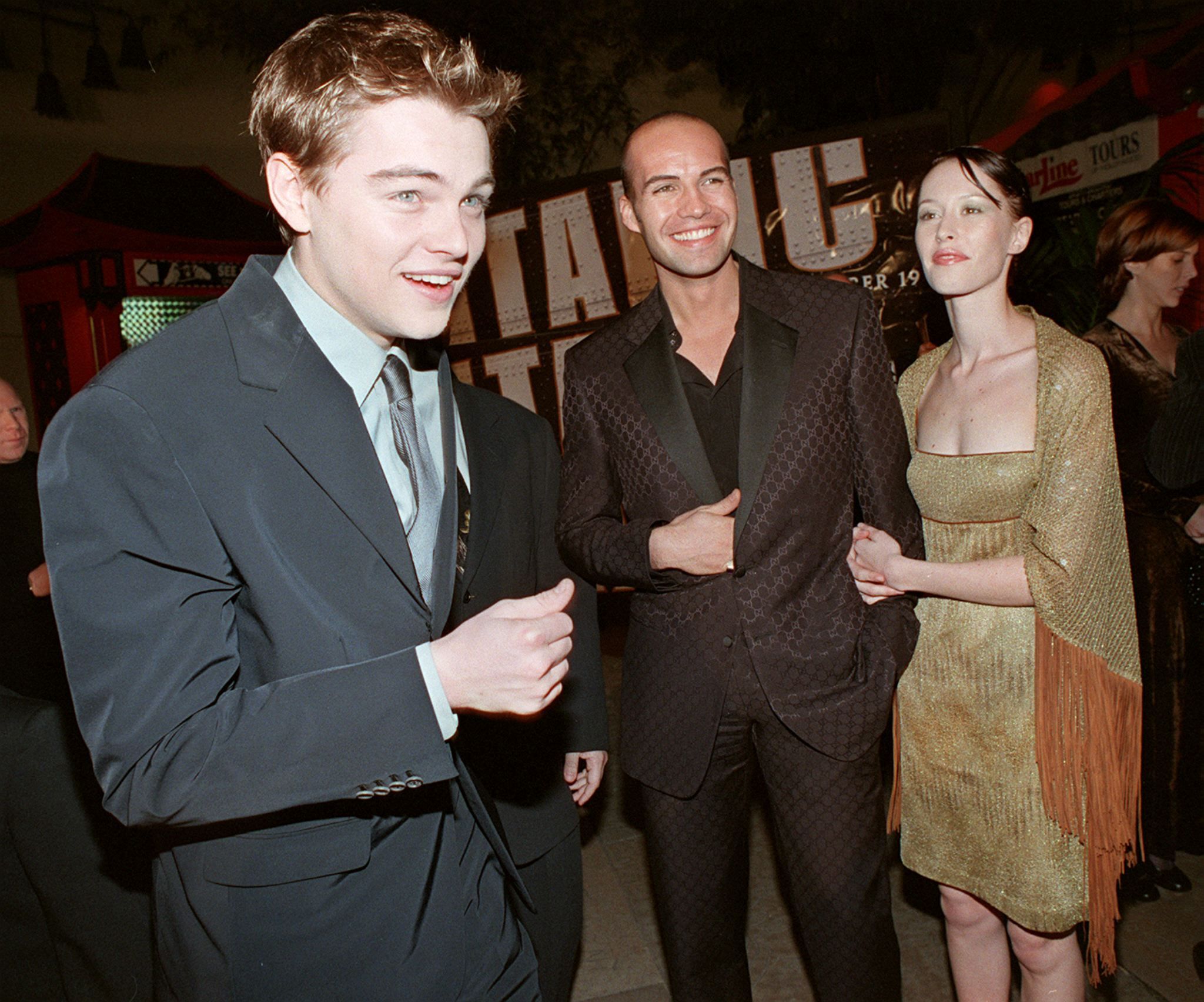 On this day 20 years ago—December 19, 1997—a little movie called Titanic hit theaters. Except, of course, it wasn't little at all. It was most expensive film ever made at the time, with a production budget of $200 million. It only got bigger from there: it has earned more than $2 billion in total lifetime gross, won 11 Oscars and launched many, many Kate Winslet and Leonardo DiCaprio jokes.
At this point, it's hard to imagine a Titanic-less world. But once upon a time, James Cameron's epic romance was still brand new and stars DiCaprio and Winslet were barely old enough to drink. In order to understand the world the day Titanic was born, one needs to travel back to a magical time known as the 1990s.
Here are 10 extremely '90s photos of the Titanic cast and crew that will bring you straight back.
DiCaprio's babyface at the Los Angeles premiere.
DiCaprio was 22 years old when he filmed Titanic, and his youth definitely shows. Behind him, Billy Zane (aka Kate Winslet's jerk fiancé Cal in the film), flashes a smile, accompanied by his then-girlfriend Jessica Murphy.
DiCaprio's baby face next to Celine Dion at the Los Angeles premiere.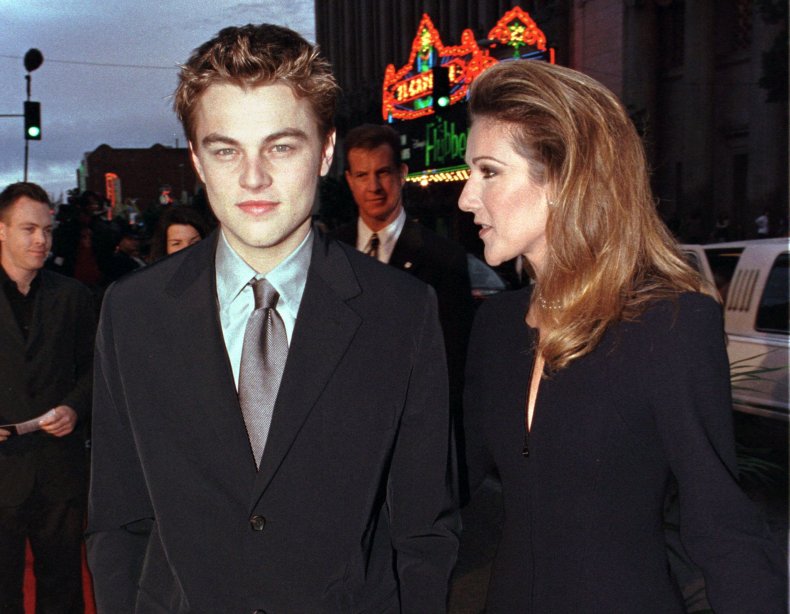 It truly does not get much more '90s than this photo. If you listen close enough, you almost make out the Backstreet Boys blasting from a passing car.
Frances Fisher's deep, bedazzled V-neck on the red carpet.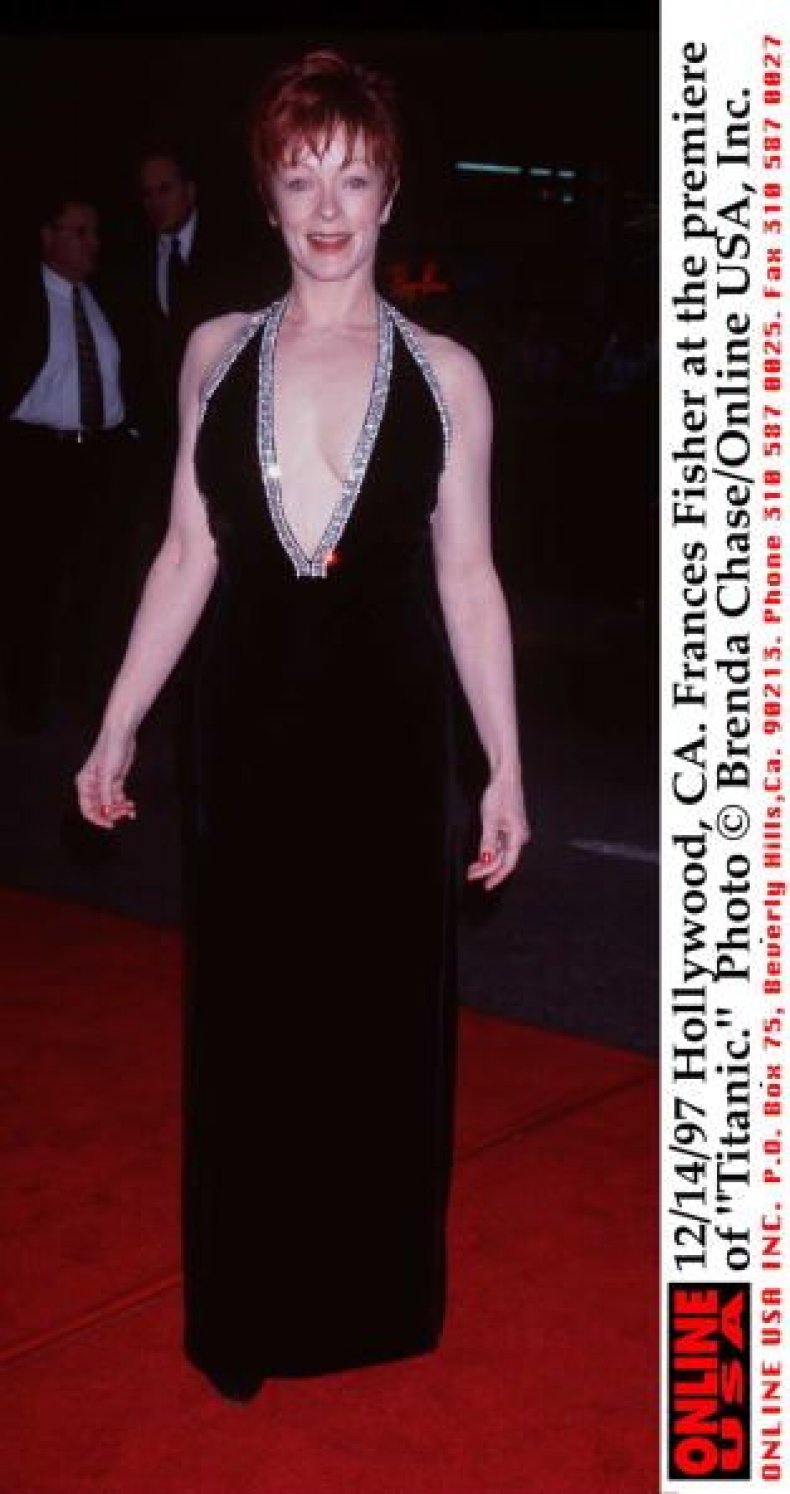 Fisher, who plays Rose's mother Ruth Dewitt Bukater, showed up to the premiere with a '90s fashion staple: sequins!
Cameron karate-chopping this model H.M.S Titanic in half.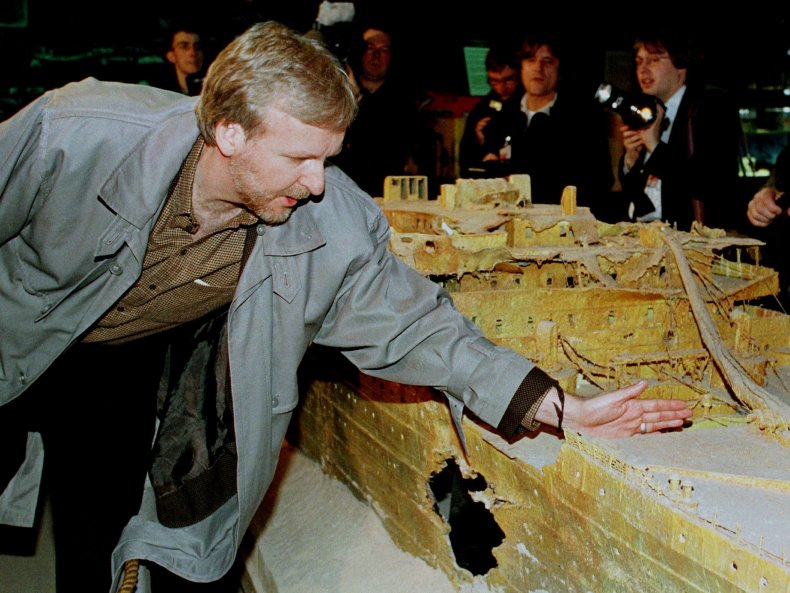 The director visited the H.M.S. Titanic Exhibition in Hamburg a month after his film opened, and paid his respects in the most James Cameron way.
Winslet and DiCaprio looking gorgeous for any decade at the 1998 Golden Globes.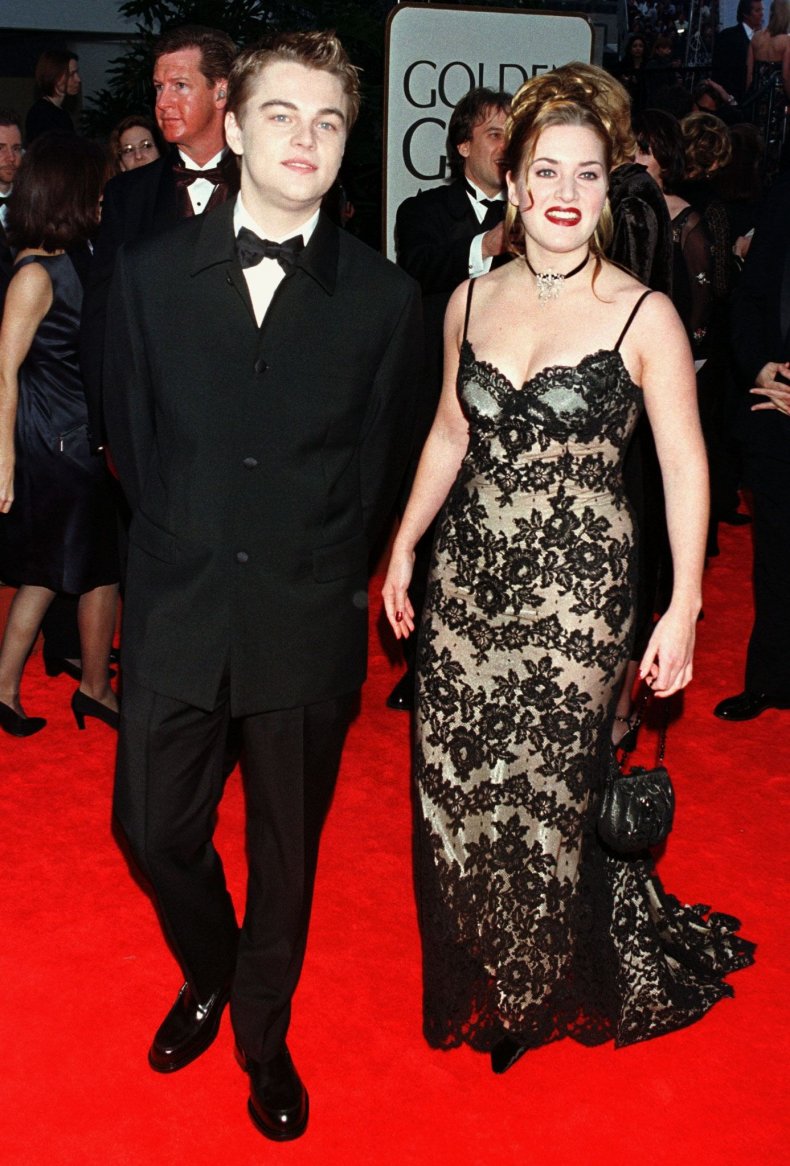 She makes the spaghetti straps work, OK?
Gloria Stuart (aka old Rose) and Barney at the Golden Globes.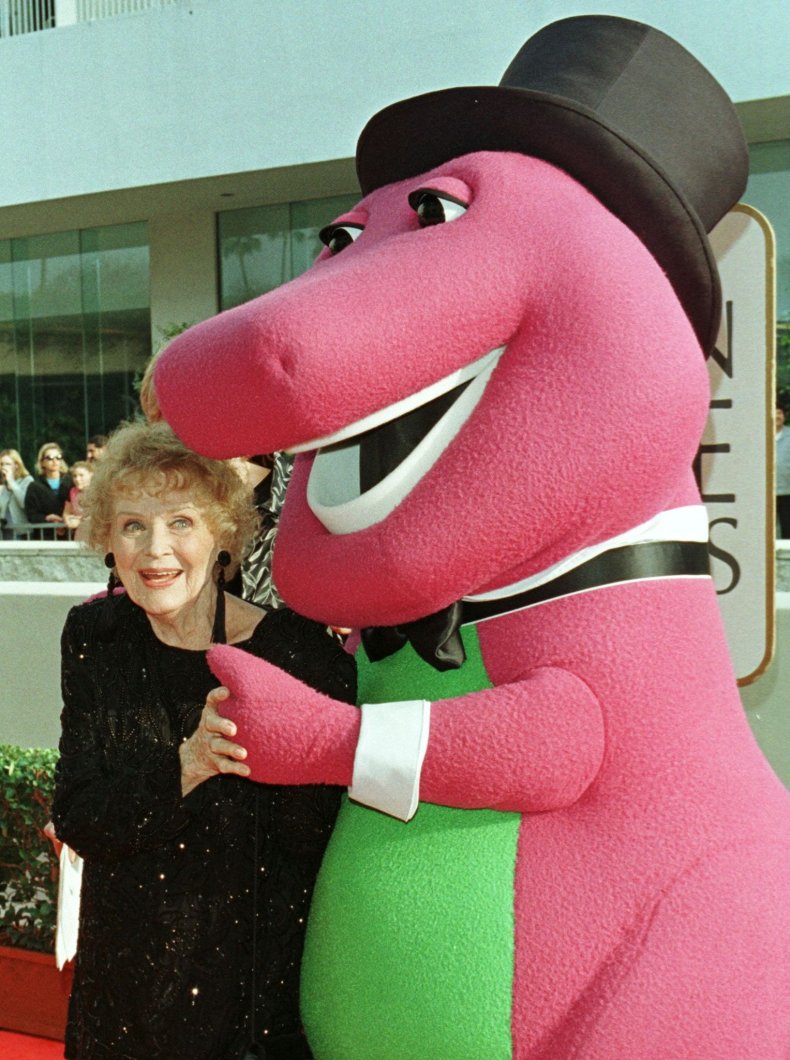 Don't question this photo, just accept the '90-ness of it all. (Fun fact, at age of 87, Stuart was the oldest actress ever nominated for an Academy Award for Titanic.) Let's also agree never to speak of Barney again.
Winslet's emerald green fairy princess dress at the 1998 Oscars.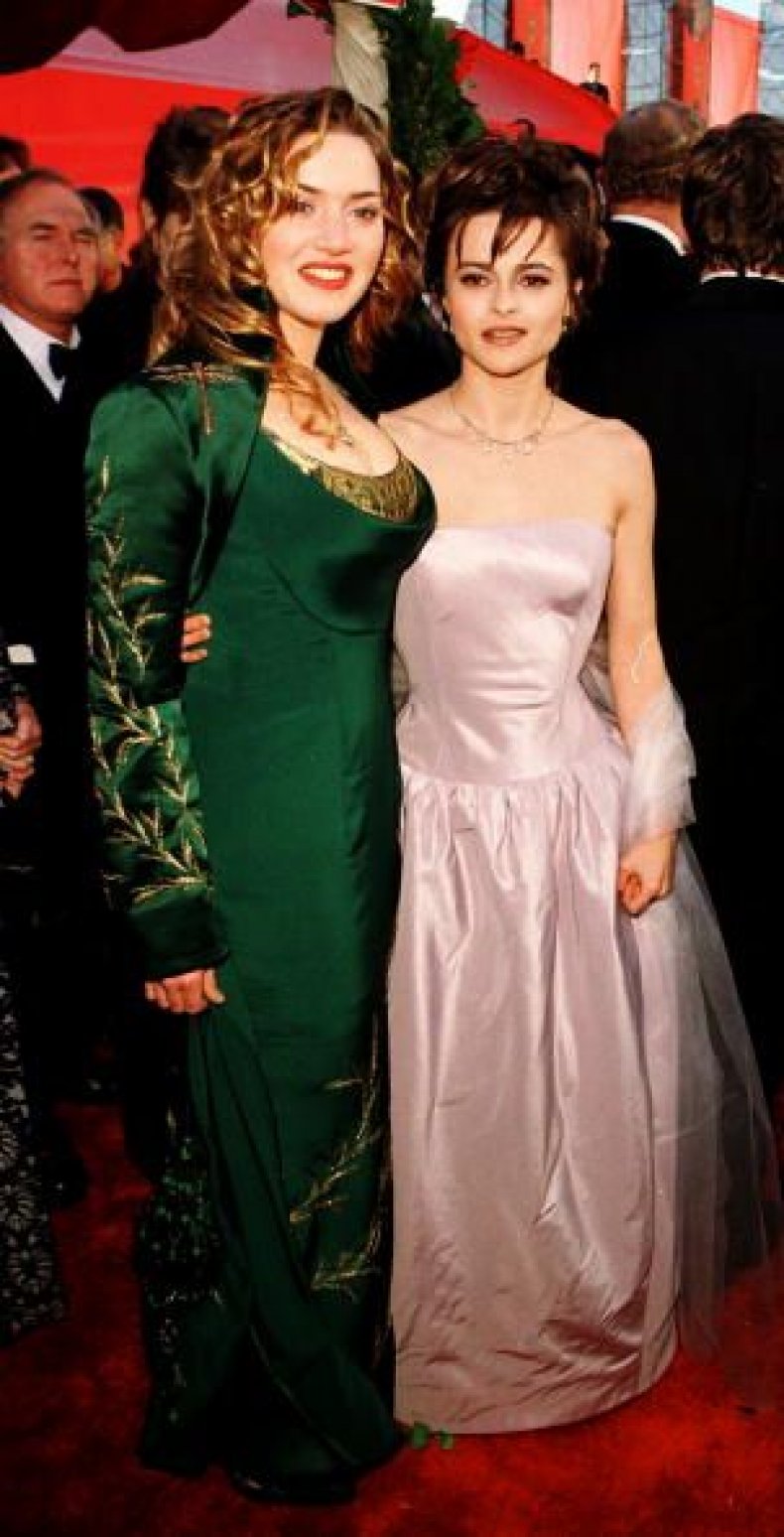 To make this photo even better, Winslet is standing next to Helena Bonham Carter, who was nominated for Wings Of The Dove that year.
Cameron breezing by Madonna backstage at the Academy Awards.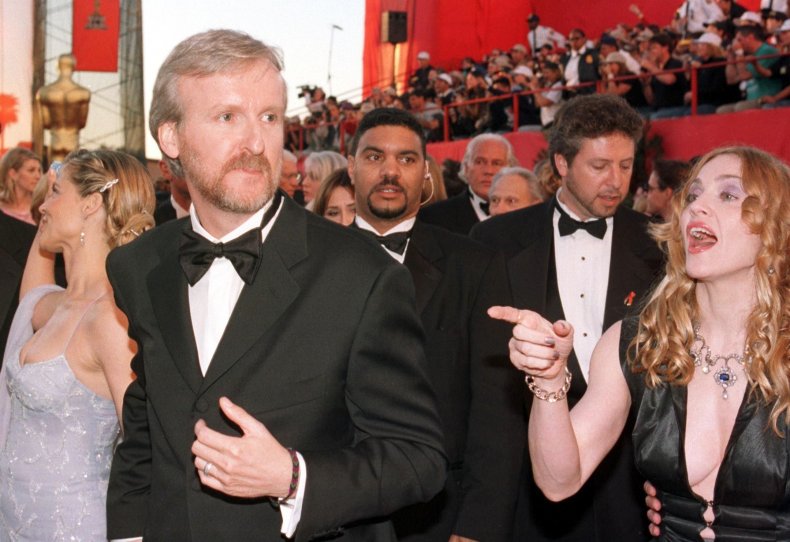 Presumably, he was too busy collecting his 11 Oscars to say, "Hello."
Celine Dion performing "My Heart Will Go On" in a black turtleneck dress.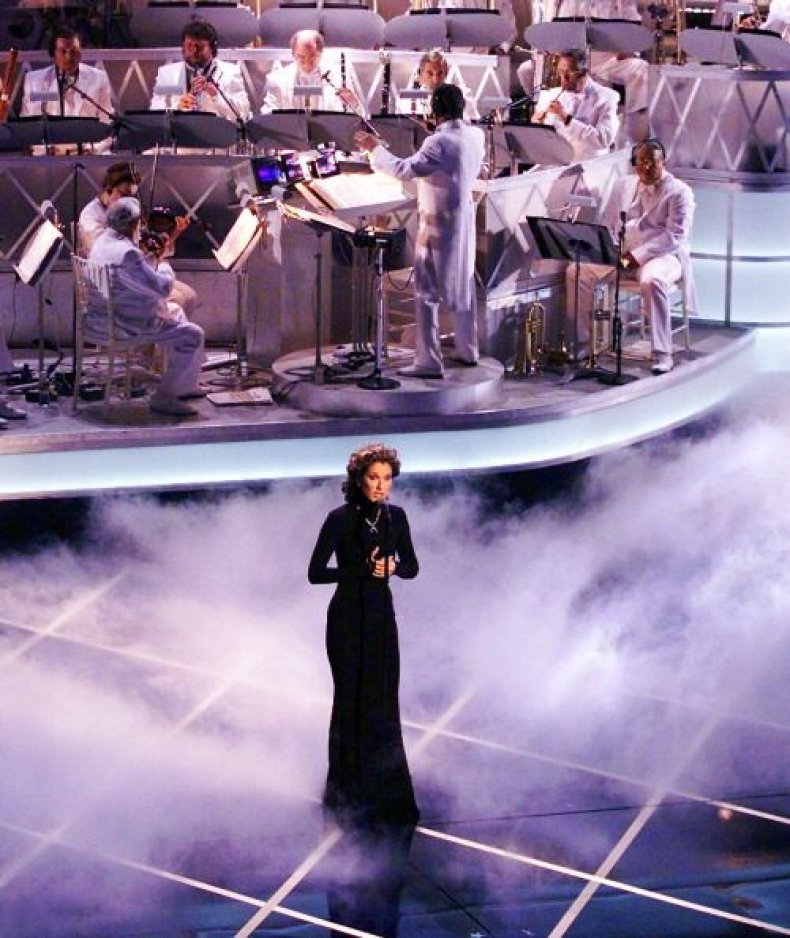 "My Heart Will Go On" won the Oscar for Best Original Song and is still one of Dion's most popular hits.
Cameron declaring himself "king of the world" after he wins Best Director.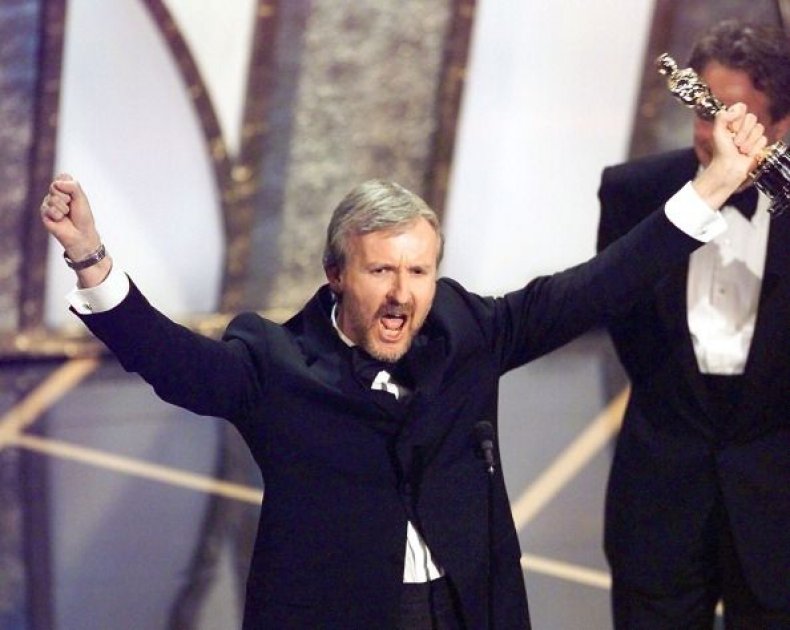 It was an Academy Awards speech that went down in history—mostly because Cameron was mocked so mercilessly for it. He's such a humble man.
Happy 20th anniversary, Titanic. Here's to two more decades of arguing over whether Jack could've fit on that door. (Yes he could!)