Titanic Museum's Iceberg Exhibit Collapses on Visitors, 3 Hospitalized
Three people were seriously injured after an exhibit at a Titanic museum in Tennessee collapsed.
The iceberg wall reportedly gave way at the Titanic Museum in Pigeon Forge on Monday night, injuring three visitors.
"Tonight, an accident occurred at our Titanic Museum Attraction," the museum said in a statement Monday. "Our iceberg wall collapsed and injured 3 guests who were taken to the hospital."
The attraction closed to the public following the incident. The extent of the injuries sustained currently remains unclear.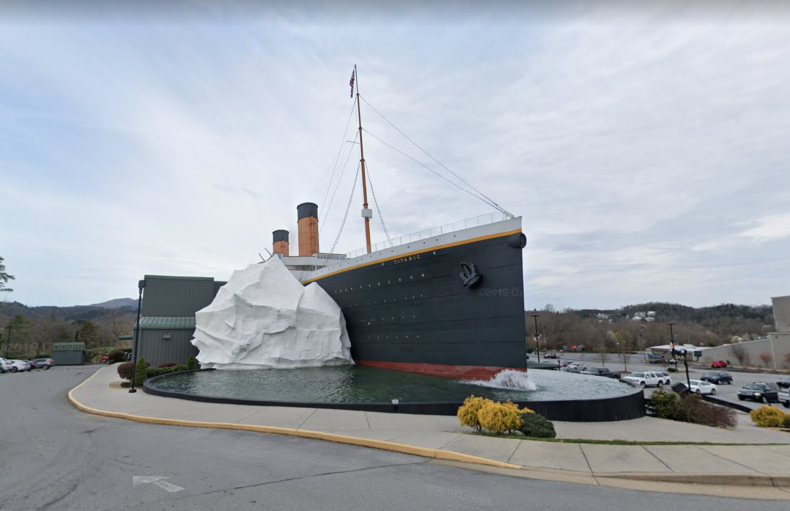 Owners Mary Kellogg Joslyn and John Joslyn said they "never would have expected an incident like this to occur" and maintained that "the safety of our guests and crew members are always top of mind".
"We take pride in the quality of our maintenance and have measures in place to ensure that appropriate safety guidelines are upheld," the statement added. "Our thoughts and prayers are with those who were injured, as well as their family and friends."
The museum features an interactive exhibit that lets guests touch the side of an enclosed ice wall to feel the chill of an iceberg.
"Discover the stories of the passengers and crew who sailed Titanic, as our crew and interactive galleries bring them to life," a museum description reads.
The exhibit reopened its doors for "ticketed passengers" on Tuesday, according to the museum's Facebook page.
Hundreds of people sent prayers and well-wishes to the three who were injured from the iceberg wall's collapse, with many locals sharing their positive past experiences at the museum.
"We were just there last Tuesday! It was solid ice," another woman wrote in reply to the museum's Facebook post. "We've been there several times and always enjoy it!" said another.
"I remember the wall! You step outside of the door and the temperature suddenly drops and it's freezing out there because it's supposed to be reminiscent of what it must've felt like when people stepped outside on the deck of the ship where they hit the iceberg," one man recalled.
Others hypothesized how the wall may have collapsed. "If I remember right this is a giant wall of ice right near the front entrance," one woman recalled. "The cooling system may have been too warm. Still is an awful situation."
Others praised the museum for being "so transparent" in informing the public about the incident.
Newsweek has contacted the Titanic Museum owners.