A watch belonging to one of those who died as the Titanic sank and featuring Hebrew letters has been sold at auction for $57,500.
Heritage Auctions put the piece, which belonged to a Russian-Jewish immigrant, on sale Saturday in a public auction at its headquarters in Dallas, The Jerusalem Post reported. Online bidding started early, quickly reaching $22,000 before the watch was even put on the block.
Sinai Kantor, 34, the original owner of the watch, had been traveling with his wife, Miriam, 24, who survived the infamous shipwreck when the Titanic crashed into an Atlantic iceberg during its maiden voyage in 1912. Altogether 1,503 passengers and crew perished in the tragedy, only 706 survived.
In addition to Hebrew lettering on its face, the watch features the Prophet Moses holding the Ten Commandments on the back, The Times of Israel reported. John Miottel, who collects unique timepieces, won the final bid to purchase the rare artifact.
Miottel, who also operates the Miottel Museum, has previously acquired watches belonging to other Titanic victims, including Colonel John Jacob Astor, the ship's wealthiest passenger and richest person in the world at the time of the sinking, as well as a watch formerly owned by Oscar Woody, the liner's U.S. Postal Clerk.
"It will take one of the primary spots in our collection," the collector said after he won the bid.
According to the auction house's listing, Kantor's body was recovered from the wreckage and sent to his surviving wife. But his clothes and personal effects had been removed. She managed to track and retrieve these items, including the "silver watch and strap," with the assistance of the Legal Aid Society.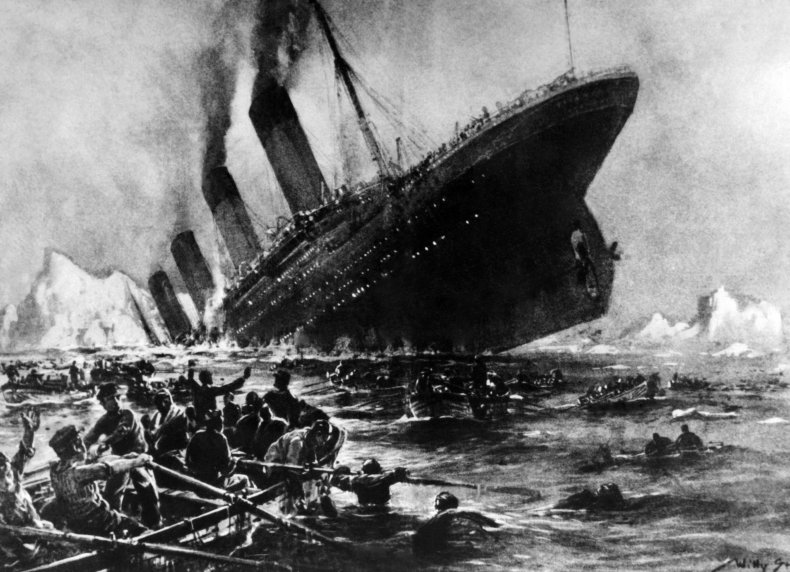 While $57,500 may seem pricey to many for an heirloom, regardless of its connection to history, other items – including at least one watch – from the Titanic have fetched even higher amounts at auction. The highest grossing item from the tragedy is the violin played as the ship was sinking, which sold for $1.45 million in 2013.
The pocketwatch of Edmund Stone, the ship's first class steward, was sold for $154,000 at auction back in 2008. The steward's master keys for a series of cabins also sold for $138,000. Three other keys on a chain used by the Titanic's crew to access a box containing binoculars used to scan the seas from the crow's nest sold for $147,000 at auction as well.
A menu from the last meal served aboard, which a survivor managed to escape with in her handbag, sold for $125,000. Coming close to the auction price of Kantor's watch, a life-jacket recovered from the wreckage fetched $55,000 from a bidder.