'Titans' Team Portrait Includes Beast Boy, Teases Robin Vs. Robin
Titans is the first original series to launch on the new streaming service DC Universe. Set for Oct. 12 release, and expected to go big at New York Comic Con Oct 4-7, DC Entertainment has begun to push out some serious promo material. The lastest comes by way of both Entertainment Weekly and IGN.
Let's start with the team portrait. Yesterday's photos had no sign of Beast Boy, but here he stands next to Robin and Raven, Starfire's last recruit. But there's a twist. The photos from IGN introduce an unexpected character into the mix, an adversary of sorts: Jason Todd.
Jason Todd, played by Curran Walters, is Batman's replacement for Robin. Dick Grayson doesn't seem to happy about it, either. This is a big deal for fans of the Bat-family. Dick and Jason in the same place is a first. They have the same costume and everything … clearly a huge diss from the Bat.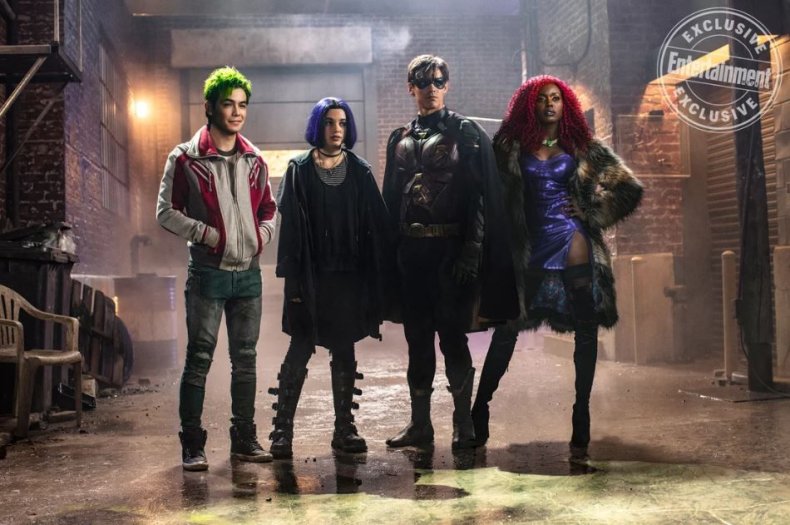 "What I really love about [Jason] as a character is the unbridled sense of self that he has - there's a lack of... maybe self-awareness, but for sure self-consciousness in terms of how he comports himself and how he moves through the world," Walker told IGN. "He's completely seemingly unaffected by darkness - he kind of embraces it or walks right through it. He's a breath of fresh air and that's what I love about him, he's got a punk rock, no-holds-barred attitude that's massively unburdened. There's a lot of energy that comes with that."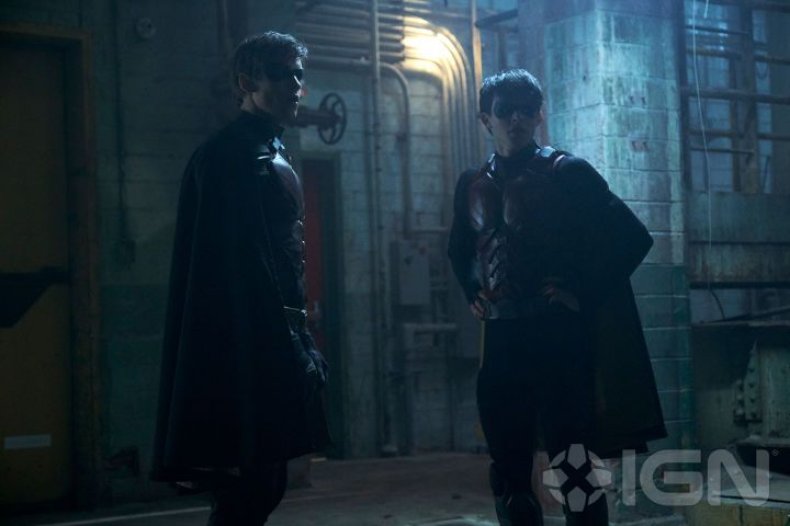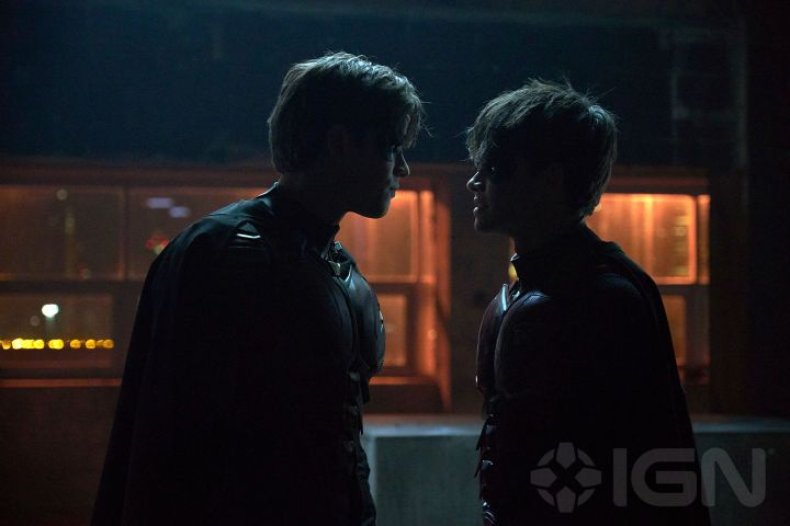 Why Robin left Batman's side remains unclear, and Jason's appearance could provide the answers as the series progresses. "It's kind of like one of those classic covers of the books, original versus number 2, and in many ways, you really see that [in the photos]. This encapsulates the tension, the energy between these two guys. It's like running into your ex-girlfriend's new boyfriend, minus the sexual tension," Walker continued. "You get to watch Dick Grayson struggle when he sees another Robin and how that Robin is different and has a different relationship with 'dad.' And the second child gets away with stuff the first child would never get away with in a family, and ours is really a family show."
The previous photos teased Dick Grayson's devastating backstory, before the Batman break-up. Titans will closely follow Dicks' origins from the comic books: the Flying Grayson's tragedy. Take a look here and sound off with theories in the comments.