Netflix Gets International Rights to 'Titans' on DC Universe
Whether the DC Universe streaming service will be released internationally has been a major question ever since the platform was first announced, and while there's still no confirmation regarding an overseas launch, one thing is certain: Titans will stream on Netflix for international audiences.
Netflix and Warner Bros. came to an agreement Monday that allows the streaming giant distribution rights in international markets. This isn't a huge surprise—Netflix streams DC Entertainment television shows, such as The Flash, Black Lightning and Arrow, after the end of each season on The CW.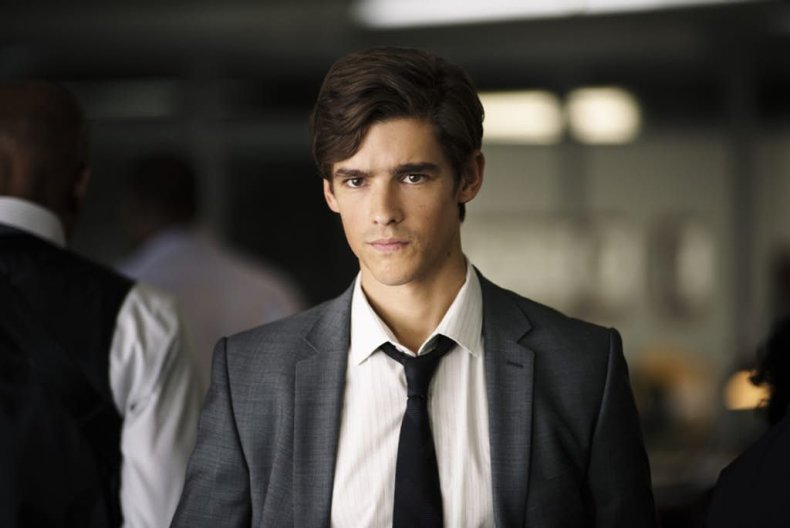 Titans stars Anna Diop as Starfire/Kory, Brenton Thwaites as Dick Grayson/Robin, Teagan Croft as Rachel Roth/Raven, Ryan Potter as Beast Boy, Alan Ritchson as Hank Hall/Hawk, Minka Kelly as Dawn Granger/Dove, Curran Walters as Jason Todd/Robin. Akiva Goldsman, Geoff Johns, Sarah Schechter and Greg Berlanti developed the series.
The show follows Dick Grayson, once Batman's sidekick, forging his own path. Photos from the series tease Dick's comic book-accurate origin story. His family performs in the circus as The Flying Graysons...until they fall to their deaths. Check out the synopsis:
Titans follows young heroes from across the DC Universe as they come of age and find belonging in a gritty take on the classic Teen Titans franchise. Dick Grayson and Rachel Roth, a special young girl possessed by a strange darkness, get embroiled in a conspiracy that could bring Hell on Earth. Joining them along the way are the hot-headed Starfire and loveable Beast Boy. Together they become a surrogate family and team of heroes.
Titans arrives on DC Universe October 12.