Exclusive: Starfire's 'Titans' Teaser Ignites Origin Mystery
We've got an exclusive first look at Starfire ahead of the DC Universe panel at New York Comic Con next week. The new Titans character spot offers the best look so far at Anna Diop as Koriand'r, a.k.a. Starfire, and even teases her mysterious origin story.
"There's a power inside of me. Something I don't understand," she says in the trailer, strapped to a medical table in a dark lair. She screams, and the teaser cuts to a scene with Beast Boy and Dick Grayson. The two are taken aback as she tests out her power, but Raven seems more excited at the prospect of a new mentor: "Total badass," she says.
While it's not yet clear how Titans will borrow from Starfire's DC canon, it's obvious Diop's character will provide some levity to the series. Her sarcasm feels like the perfect balance to Dick Grayson's resting serious face; He's still salty about Batman and the new Robin, hence the "Fuck Batman" line in the first trailer.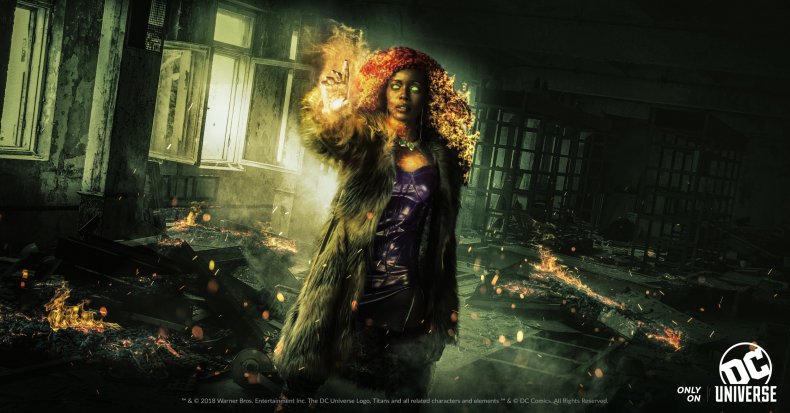 Created by Marv Wolfman and George Pérez in 1980, Starfire can absorb energy and channel it into blasts. In the comics, she is an alien—Princess Koriand'r of Tamaran. She was tortured and experimented on by scientists who pushed her physiology to its limits (Tamaranians can convert ultraviolet light into flight). She escaped to Earth where she took the name Kory Anders and joined the Teen Titans, using her new abilities to become Starfire.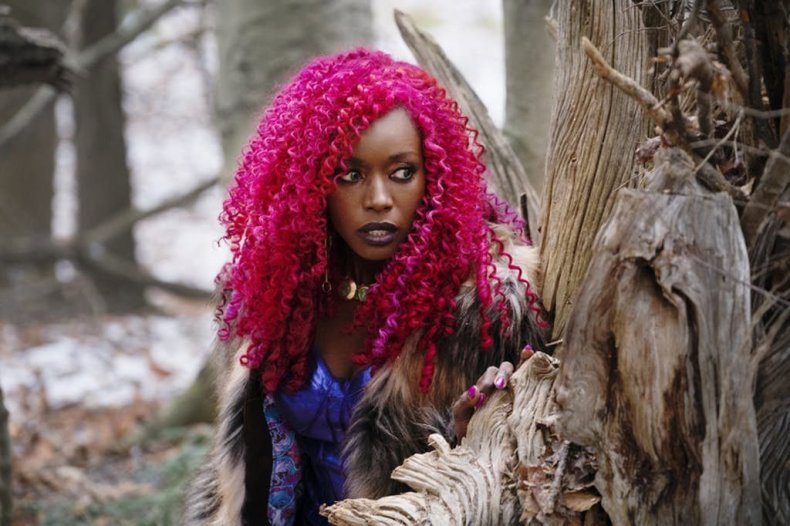 Titans also stars Brenton Thwaites as Dick Grayson/Robin, Teagan Croft as Rachel Roth/Raven, Ryan Potter as Beast Boy, Alan Ritchson as Hank Hall/Hawk, and Minka Kelly as Dawn Granger/Dove. The series is developed by Akiva Goldsman, Geoff Johns, Sarah Schechter and Greg Berlanti.
Titans arrives on DC Universe Oct. 12. In addition to the DC Universe streaming service panel Oct. 4, the world premiere of the series takes place Wednesday, Oct. 3. Also, check out the latest Titans poster below.