The Tennessee Titans Have Traded the First Overall Pick to the L.A. Rams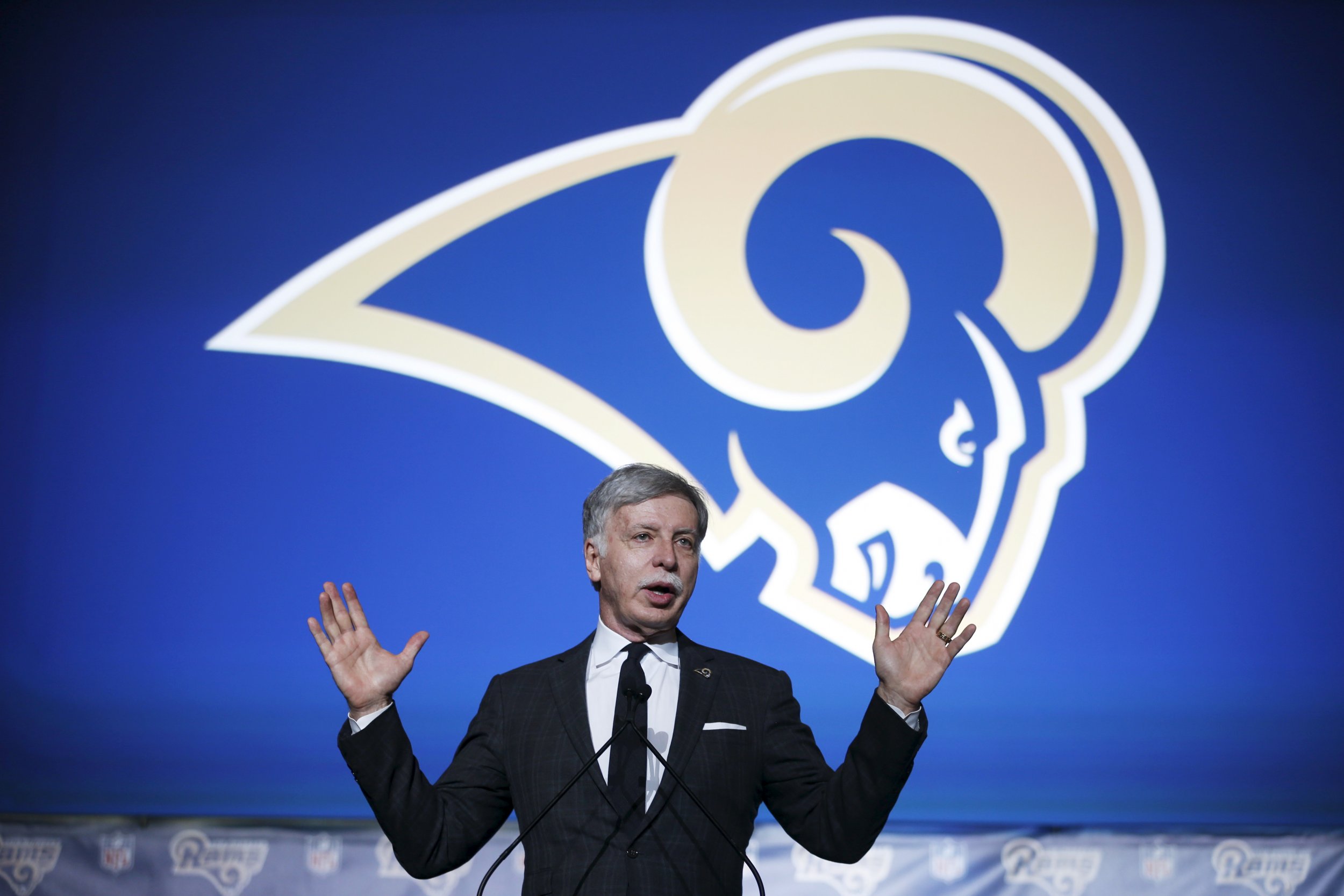 Updated | The 2016 NFL Draft doesn't take place for a few more weeks, but its biggest transaction has already gone down. The Tennessee Titans, who earned the first overall pick with a dismal record of 3-13, have traded that coveted pick to the Los Angeles Rams. According to ESPN's Adam Schefter, the Rams will receive the Titans' first overall pick, as well as their selections in the fourth and sixth rounds. The Titans will receive the Rams' first-round pick, 15th overall, along with two second-round picks, a third-round pick and the Rams' first- and third-round picks in 2017.
The Rams will likely use the pick to draft a quarterback, as next year will mark their return to Los Angeles, and owner Stan Kroenke clearly wants an exciting, young face around which to market the team. University of California gunslinger Jared Goff and North Dakota State's Carson Wentz are viewed as the draft's two premier signal callers, and the Rams could take either first overall.
Though the Titans won't have a pick until the middle of the first round, the trade has netted them a bounty of top picks over the next two years. For a team with so many needs to fill, the trade was a coup. They also already have a franchise quarterback to build around in Marcus Mariota, who the team took second overall in 2015. The Titans now need depth, not a single, high-profile prospect.
The last time a team traded the first pick in the draft was in 2004, when the San Diego Chargers drafted but then traded Eli Manning to the New York Giants in exchange for Phillip Rivers, whom the Giants selected fourth. That trade worked out pretty well for both franchises.
Correction: An earlier version of this story misspelled the names of Marcus Mariota and Adam Schefter.
The Tennessee Titans Have Traded the First Overall Pick to the L.A. Rams | Sports