Titans vs. Texans Monday Night Football Info: Odds, Predictions, Live Stream, Start Time for Tennessee, Houston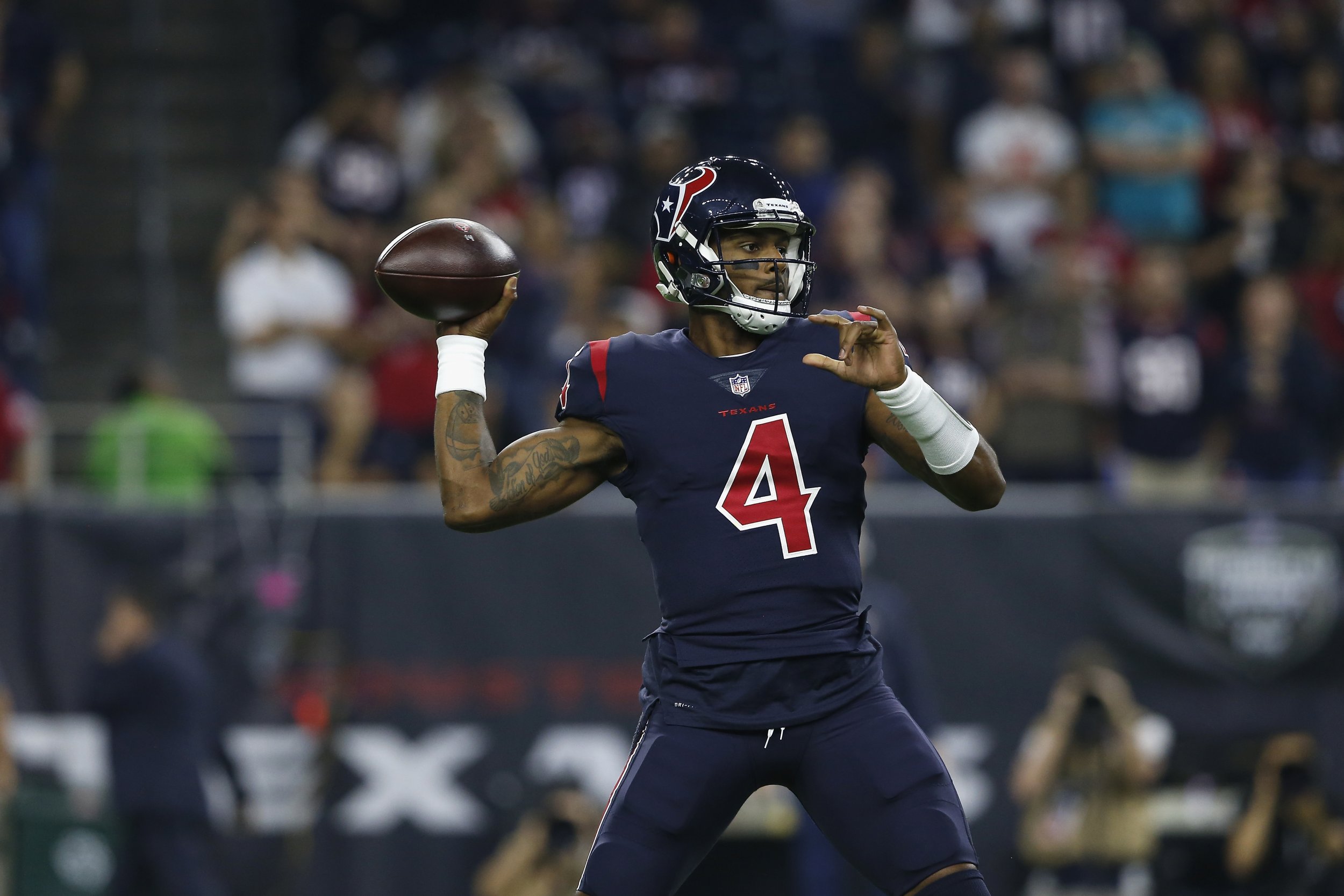 Tonight's Monday Night Football matchup features two NFC South teams vying for division supremacy.
The first-place Houston Texans (7-3) look to extend their lead over the Tennessee Titans (5-5) during tonight's matchup at NRG Stadium. The Texans lost a 20-17 loss at Tennessee in Week 2, but have since put together a seven-game winning streak.
"I think what happens is when you're winning, they all become more and more important," Texans head coach Bill O'Brien said. "I think that's what you want. You want it that way, and we have to focus hard on the details. Winning football in November-December means that you've earned the right to win during the week. You've earned the right to go out there and compete and win because you've prepared during the week and paid attention to the details and done everything that you're asking each other as teammates or as coaches and players to go out and do to be able to win a game. As you keep continuing to win, that becomes more and more critical."
Quarterback Deshaun Watson has played a vital role in the Texans' turnaround. Watson was a favorite to win the Rookie of the Year award last season, but experienced a season-ending knee injury during his 10th game.
The second-year passer had a slow start in 2018, but has seemed to have made a full recovery and is showing the potential of a first-round draft pick during Houston's winning streak, entering Monday's game with 2,597 yards, 18 touchdowns and nine interceptions on 201 of 309 passing, as well as 275 yards and a touchdown on 53 rushing attempts.
The Titans have been one of the most inconsistent teams in the NFL, having won two of their last three, but losing four of their last six games. Quarterback Marcus Mariota was limited to individual reps during practice last week after experiencing a stinger during last week's loss to the Indianapolis Colts.
"I'm feeling good. I was able to go through individual. I have to take it one day at a time, but I felt pretty good today," Mariota said. "It was a stinger, pretty much. Basically, it's one of those deals again with your nerve and the feeling down my right arm wasn't totally there. So, it was one of those deals where you have to wait and see for the nerve to calm down and things should be good."
Here's the info you need to know for tonight's game.
Start time: 8:15 p.m. ET
TV channel: ESPN
Live stream: fuboTV (free trial available) and WatchESPN.
Odds: Houston -4.5, 43 over/under via Bovada
Predictions:
Matthew Stypulkoski, NJ.com: Texans 31, Titans 20.
"The Titans completely squandered their impressive win against the Patriots by getting crushed by the Colts. Meanwhile, the Texans have won seven straight. You do the math."