Title of Latest James Bond Film Revealed As 'No Time to Die': New Installment Will 'Treat Women Properly'
The long-awaited title of the next 007 franchise was finally revealed on Tuesday: the 25th official James Bond movie will be called No Time To Die. The news was revealed by producers on Twitter, accompanied by a mini title sequence featuring a suited-up Daniel Craig, set to 007's classic theme music. The film will be released on April 3, 2020 in the UK and on April 8, 2020 in the US.
Fleabag creator Phoebe Waller Bridge is one of the film's writers. She joined the writing team in April, later noting that she wanted to help ensure the film treated its female characters—including those played by Lashana Lynch, Lea Seydoux, and Ana de Armas—properly.
In an interview with Deadline back in May, Waller-Bridge has opened up about her contribution to the forthcoming James Bond film, calling it "absolutely relevant now."
"There's been a lot of talk about whether or not [the Bond franchise] is relevant now because of who he is and the way he treats women," she said, although she warned that the film must "grow."
"It has just got to evolve, and the important thing is that the film treats the women properly. He doesn't have to. He needs to be true to this character," she said.
She has become only the second woman in Bond history to be credited on a script after Johanna Hardwood, who wrote on 1962's Dr. No and 1963's From Russia With Love.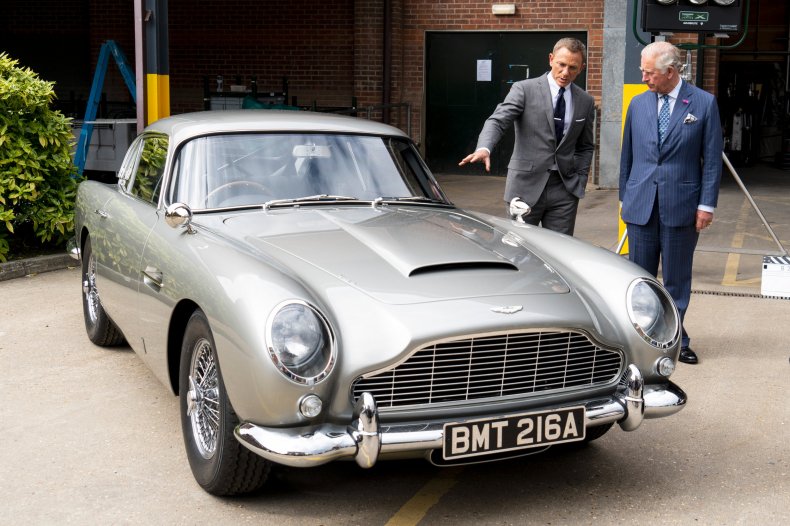 Fans will no doubt be looking out for a more feminist tone—especially after reports and rumors claiming that black British actor Lashana Lynch will take over Bond's secret agent number after his character leaves MI6.
"It's a popcorn-dropping moment. Bond is still Bond but he's been replaced as 007 by this stunning woman," a source told The Daily Mail in July.
The film is directed by Cary Fukunaga and besides Waller-Bridge, is co-written by Neal Purvis, Robert Wade, and Scott Z. Burns.
Ralph Fiennes and Ben Whishaw will return as M and Q respectively. The movie, which will see Daniel Craig play Bond for the fifth, and most likely final time, will also star Oscar-winning actor Rami Malek as "a mysterious villain."
Filming locations for the 25th installment in the Bond franchise include Jamaica, Norway, Italy and England, according to The Daily Mail. Relocation to the Scottish Highlands seem to suggest the iconic secret agent will also revisit the childhood home fans previously saw in box-office hit Skyfall.