T.J. Watt Becomes NFL's Top-Paid Defensive Player, Brother J.J. Wants Payback
T.J. Watt got paid, which means his older brother wants payback.
J.J. Watt, the Arizona Cardinals defensive end and three-time NFL Defensive Player of the Year, joked about receiving payback from his suddenly very rich younger brother, who became the NFL's highest-paid defensive player Thursday.
T.J. Watt led the NFL with 15 sacks and was the runner-up to Aaron Donald as NFL Defensive Player of the Year in 2020. But he has not practiced or participated in Pittsburgh Steelers off-field activities while holding out for a new contract, and he was in danger of missing the Steelers' season opener against the Buffalo Bills on Sunday.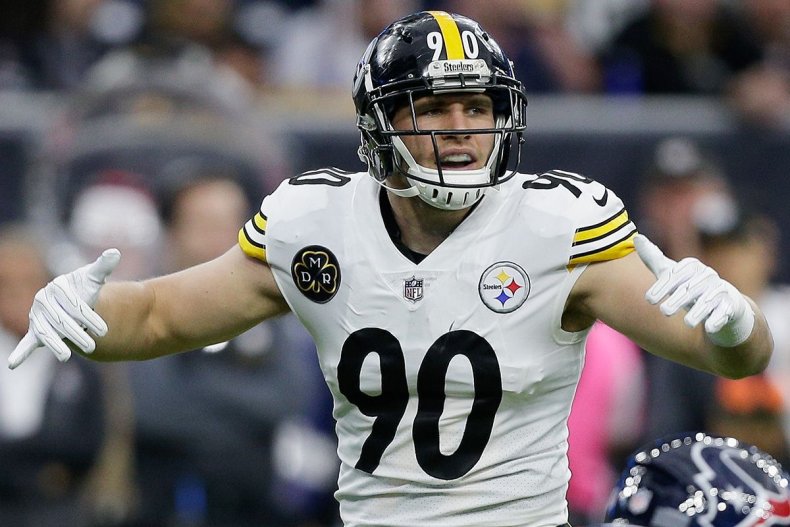 But Pittsburgh rewarded the two-time All-Pro outside linebacker, who has 49 1/2 career sacks in his four seasons in a Steelers uniform, with a reported four-year, $112 million contract with $80 million guaranteed. The Steelers reportedly expect Watt to be on the field and playing his customary position for their Week 1 game.
T.J.'s new contract announcement left J.J., T.J.'s older brother by five years who signed his own two-year, $31 million contract with the Cardinals during the offseason, to ask for reimbursement for all of the "outstanding IOUs" he'd dealt out through the years.
J.J. is a five-time All-Pro who spent his first 10 NFL seasons with the Texans before they released him February 12. J.J. Watt has accrued more than $115 million in earnings during his NFL career, according to Spotrac. He's made even more in endorsements, so he can sleep soundly knowing he'll probably remain the highest-paid Watt, even with T.J.'s new contract. He can probably also afford to let T.J.'s outstanding debts slide—at least for the time being.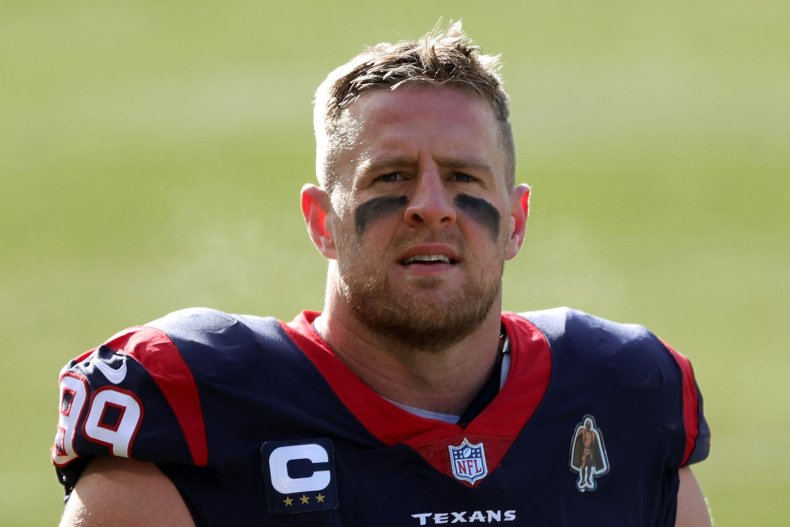 While J.J. was asking T.J. to pay up, their brother Derek Watt—who also is T.J.'s teammate in Pittsburgh—was posting a more traditional congratulatory message on Twitter about T.J.'s new deal.
T.J.'s fiancee, Dani Rhodes, who is a pro soccer player in Iceland, shared a congratulatory post on her Instagram stories.
"Hardest working person I know. There is no one more deserving," Rhodes posted. "Congratulations babe. I'm so beyond proud of you. I love you & can't wait to celebrate soon."
Derek wasn't the only Steelers teammate to share their excitement at T.J.'s new contract. Joe Haden, a Pittsburgh cornerback, and Steelers wide receiver Juju Smith-Schuster, also posted congratulations.
T.J. ignored J.J.'s online taunts and his teammates' well-wishes, instead choosing to address Steelers fans directly to let them know how happy he was to remain with Pittsburgh.