Was Almaz Ayana's Record-Breaking Win Too Good to Be True?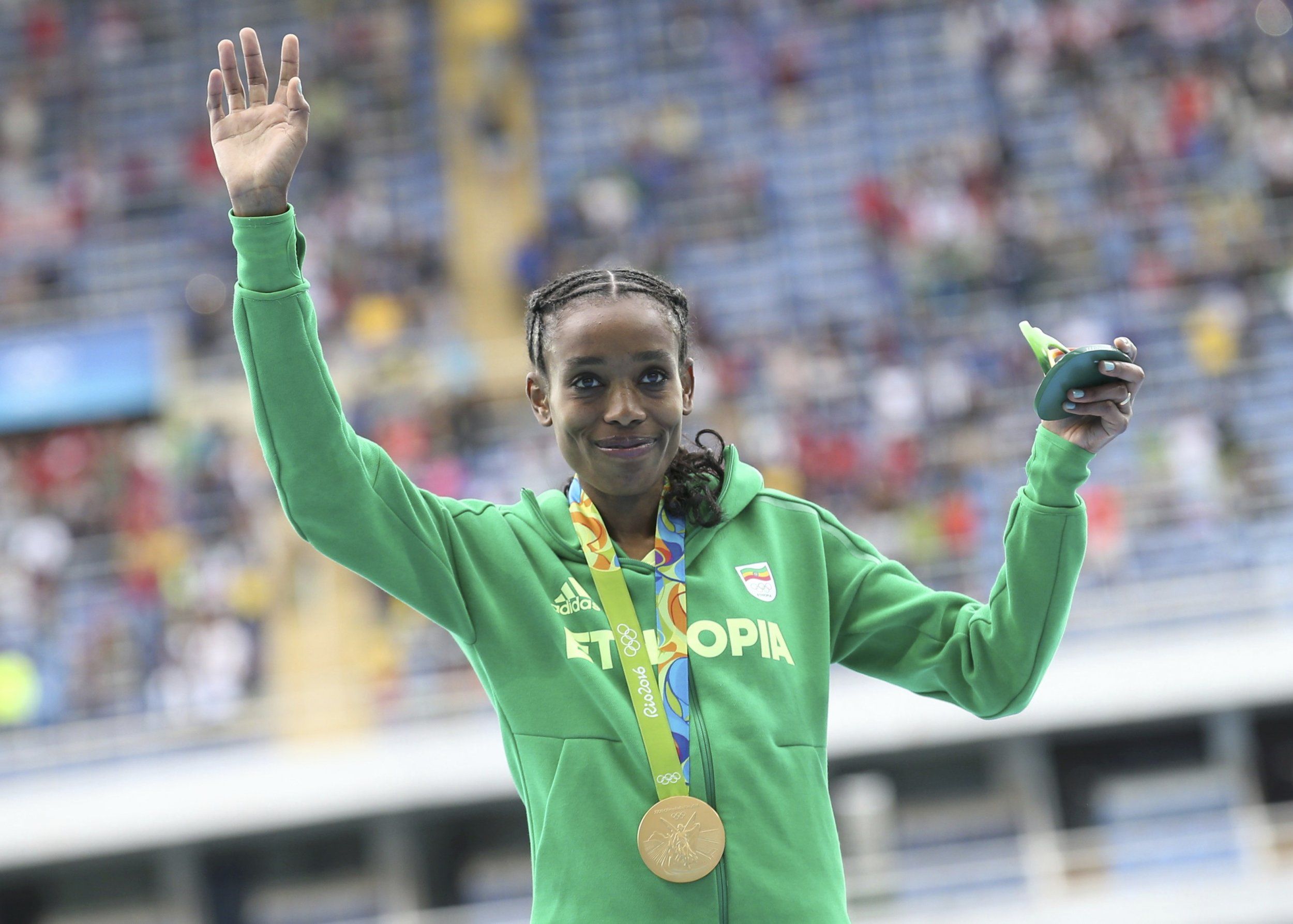 In breaking the tape in the women's 10,000-meter run in a world-record 29:17:45 on Friday morning in Rio de Janeiro, Ethiopia's Almaz Ayana inspired as much skepticism as she did awe. Ayana did not just better the existing world mark of 29:31:78 set by Wang Junxia of China in 1993, she vaporized it.
"Unprecedented. Full stop," said Steve Cram, the British former world-record holder in both the mile and the 1,500.
Ayana, who shaved an incredible 50 seconds off her 10,000-meter debut time that she ran only two months earlier at the Ethiopian Olympic Trials, cut more than 14 seconds off a 23-year-old world record. Either of those facts alone would be enough to induce wonder and, more pointedly, alarm among serious distance running aficionados. But the 24-year-old, running only her second 10,000 on a track, was hardly alone in obliterating marks at the Olympic Stadium.
Of the 35 runners who finished the race that began at 8:30 a.m. local time in Rio de Janeiro, 18 of them, or more than half, recorded personal best times. Silver medalist Vivian Cheruyiot of Kenya and bronze medalist Dibaba Tirunesh of Ethiopia ran the third- and fourth-fastest times in history. Molly Huddle severed 10 seconds off the American record—and finished sixth.
"I'm not sure that I can understand that," said Paula Radcliffe of England, the world-record holder in the women's marathon. "When I saw the world record set in 1993, I couldn't believe what I was seeing. And Ayana has absolutely blitzed that time."
What Cram and Radcliffe did not expressly say, but what may be inferred, is that Ayana's time begs credulity. Then again, the Rio Olympics have proven to be an incubator for world records in their first week. Four individual world records have been set in swimming, including American Katie Ledecky carving nearly two seconds off her own world-best time in the women's 400-meter freestyle. Ledecky swims again tonight in the women's 800-meter freestyle final with a chance to break her own world record at that distance for a fourth time.
Has anyone measured the track and pool in Rio? Are they the appropriate distances? It's not unusual for a world record of three to fall at an Olympics, but what transpired at the Olympic Stadium on the first morning of the track and field program will only draw more skeptical eyes to a sport that has long been the jewel of the Olympics.
For Ayana, the world champion at 5,000 meters but a newcomer in the 10,000, to shatter a 23-year-old world record on a humid morning, i.e. not ideal conditions, is a (Bob) Beamonesque feat. That 17 others ran the fastest race of their lives is, depending on your level of cynicism, is either stunning or scandalous.
There are 10 strictly running events on the track for women at the Olympics, ranging from the 100 meters to the 10,000 meters. Four years ago in London two of the 10 gold medalists, Asli Alptekin of Turkey (1,500 meters) and Yuliya Zaripova of Russia (3,000-meter steeplechase), would later forfeit their gold medals after it was determined that they had tested positive for blood doping and anabolic steroids, respectively.
On Friday morning in Rio de Janeiro, Almaz Ayana gave a performance that in future years will be compared either to that of Bob Beamon's long jump in Mexico City or Ben Johnson's 100 meters in Seoul. That lovers of track are vacillating between the two extremes is something for which track and field has only itself to blame.
Was Almaz Ayana's Record-Breaking Win Too Good to Be True? | Sports