TN School District Tells Teachers 'People of Color Cannot be Racist,' Then Says It Was 'Misinterpreted'
A school district in eastern Tennessee said its presentations slides on white privilege and racism were misinterpreted. One slide under racism stated "people of color cannot be racist" because they lack "institutional power to adversely affect white lives."
Hamilton County Schools in Chattanooga posted on Facebook Friday afternoon that the presentation to Opportunity Zone Community teachers was about "how adverse childhood experiences can impact behavior in the classroom and methods to have effective classroom management."
The school district says the external presentation was given by former NFL player Robert Jackson.
One slide at the presentation had the headline: Racism
"People of color cannot be racist because they lack the institutional power to adversely affect white lives."
It goes on to say: "Even if minorities sometimes complain about whites, such complaints serve as coping mechanisms to withstand racism rather than actual anti-white bias." Furthermore, it reads: "Even when minorites express or practice prejudice against whites they are not racists."
Other slides have the title "White Privilege' and list things like:
White privilege is both a legacy and cause of racism
White privilege exists because of historic, enduring racism and biases
It goes on to show a slide to teachers that say those who fall under the "white privilege' moniker:
Are less likely to be followed, interrogated or searched by law enforcement
Skin tone will not affect their credit or financial responsibility
When accused of crime, they are portrayed as a good person
They don't lose opportunities when mistakes are made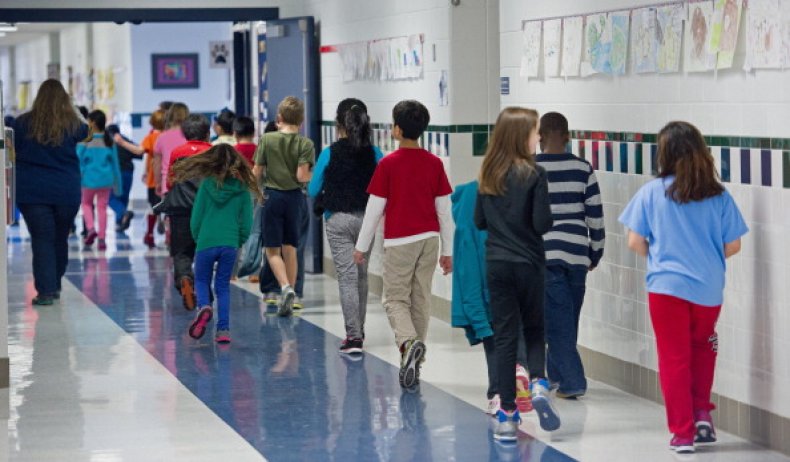 The school district on Friday said the presentation given at the Urban Education Institute has been "taken out of context," or misinterpreted.
"The slides are being misrepresented as a presentation on white privilege. For the slides in question, the speaker was reviewing terms that can impact perception and definitions attached to the terms when the slides were used. White Privilege was one of several terms on slides during the short part of the presentation," the school district wrote.
John Lennon is a theater teacher at The Howard School who enjoyed the presentation.
"We had an AWESOME PD today! Mr. Jackson's informative presentation promotes student accountability with compassion and empathy, utilizing data and sound methodology," Lennon was quoted in the school district's social media post. "Exactly the type of informative session I need to serve my students better this year."
However, there were many on social media who said they did not misinterpret the message and vented their own frustrations. There were also some to defend the presentation, saying the white privilege slides were the only ones photographed and shown online.
"I'm curious what the correct interpretation of the slide that gave a "definition" of "racism" was supposed to be," wrote Austin Roberts.
"It's absolutely ridiculous. Why am I paying for them to sit through these slides????," wrote Nick Eaton.
"Excuse me, but the slides that have been shared seem accurate to me. People who are furious probably cannot recognize their white privilege and refuse to acknowledge the systemic racism that exists in our country, and our county," wrote Melissa Incorvia.
"The people that need to understand these slides won't bother to try and the ones that live it get to see the most ignorant among us lose their minds over things they don't care to comprehend. ... Thanks for trying HCDE. We need more efforts to be inclusive in Chattanooga," Aaron Welch wrote.
Hamilton County Schools said in the future it will place safeguards on external presenters "to ensure there is less potential of misinterpretation of the content shared."