Vaping in New York Will Be Largely Snuffed Out by E-Cigarettes Ban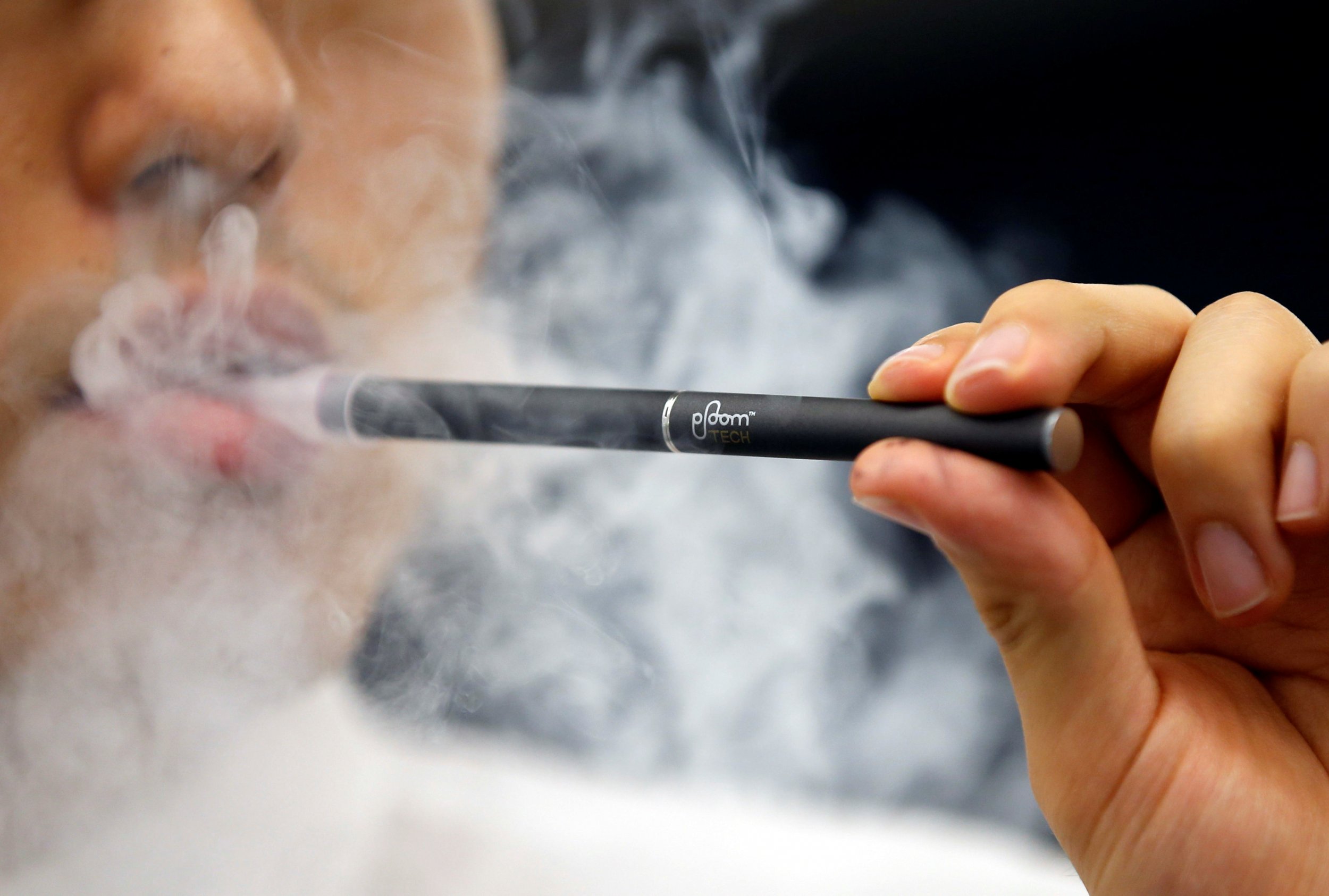 New York is starting to pull the plug on e-cigarettes.
The state is cracking down on e-cigarettes with a new law that treats them like regular cigarettes and prohibits their use in places like restaurants, bars and offices. The new initiative will go into place next month under the state's Clean Indoor Air Act.
It has already raised concerns that New York lawmakers are blowing smoke over the wrong products.
"I'm concerned about whether we in some ways respect the rights of adults who are not harming others, and I think this begins to tread some kind of line," Ronald Bayer, professor of sociomedical sciences at the Mailman School of Public Health at Columbia University, tells Newsweek.
Bayer said he thinks lawmakers don't understand the difference between e-cigarettes and traditional smokes, and are "responding in uncertainty."
But lawmakers have hailed the new initiative.
"These products are marketed as a healthier alternative to cigarettes but the reality is they also carry long-term risks to the health of users and those around them," New York Governor Andrew Cuomo said in a statement. "This measure closes another dangerous loophole in the law, creating a stronger, healthier New York for all."
The state's crackdown on the $2.5 billion industry is not a total surprise. Seventy percent of municipalities in New York have already prohibited the use of e-cigarettes in public spaces.
The Centers for Disease Control and Prevention says nicotine addiction from e-cigarettes has become a growing concern, even with little information about health consequences.
New York now joins California, Connecticut, New Jersey and Utah on the ban. Some states only ban vaping in areas like government facilities and schools.
This is not the first time the Empire State has snuffed out tobacco products. A recent law banned new hookah bars from opening and forced existing lounges to post warning signs. The new law also raises the minimum age to buy hookah to 21 from 18.
Hookah is smoked from water pipes used to smoke shisha, a combination of molasses, tobacco and herbs that is marketed to teenagers throughout the city. The New York law says 16.4 percent of high schoolers and 5.6 percent of middle schoolers reported smoking hookah in 2016.
A 2016 study from the New York Department of Health found 20 percent of children had tried tobacco products, which is double the rate from the past two years.