Tobias Harris Trade: Are the Sixers Building a Super Team?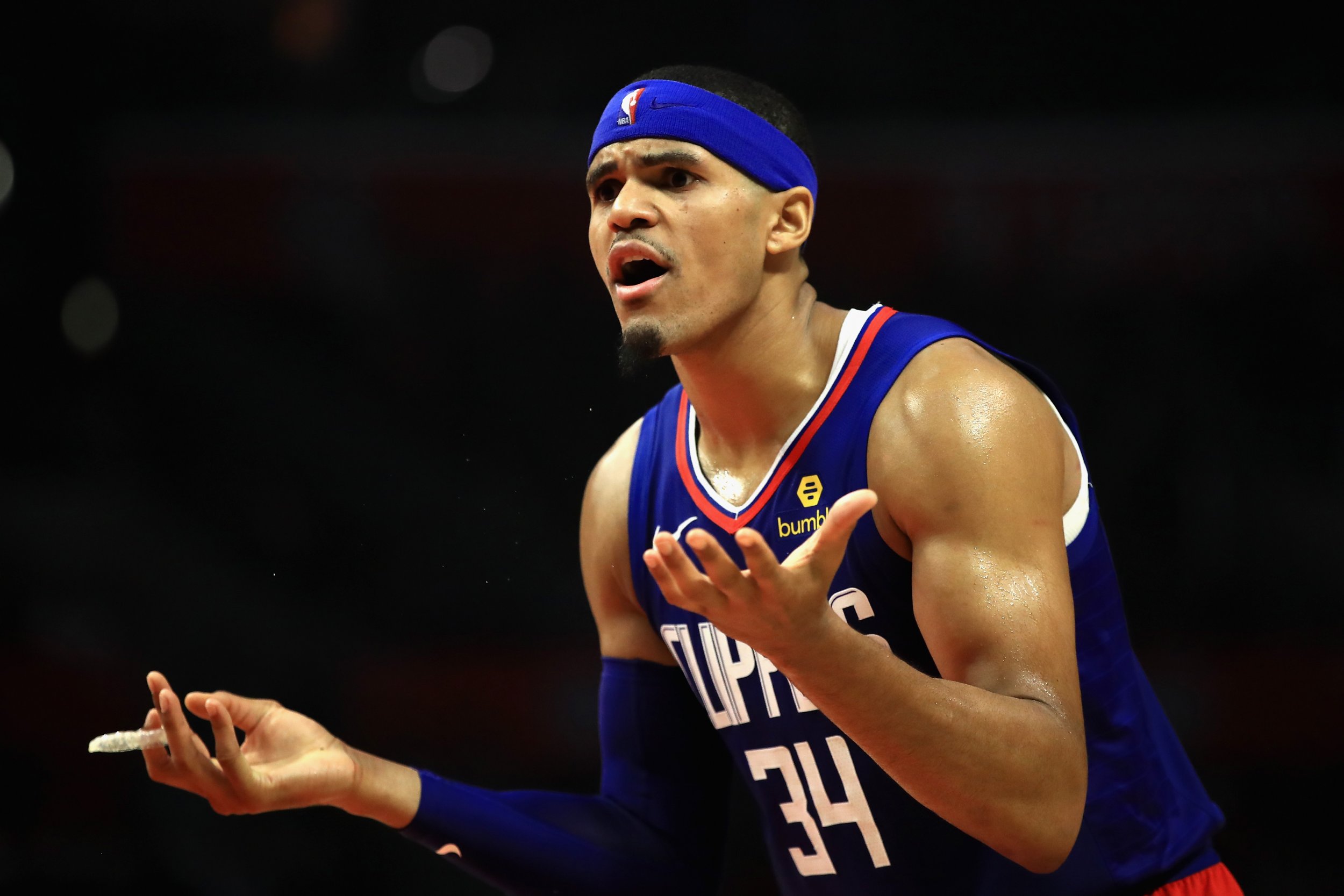 The Philadelphia 76ers surprised the NBA world after agreeing a blockbuster deal with the Los Angeles Clippers, sending Tobias Harris to Pennsylvania.
As reported by ESPN and The Athletic, the 26-year-old is one of six players involved in the trade and will be joined on his flight to Philadelphia by center Boban Marjanovic and forward Mike Scott.
Meanwhile, forward Wilson Chandler, center Mike Muscala and rookie guard Landry Shamet will swap Pennsylvania for California.
As part of the trade, the Sixers will also send their 2020 first-round pick, the Miami Heat's unprotected first-round pick of the 2021 draft and two second-round picks—2021 and 2023—to the Clippers.
The move underlines Philadelphia's intention to become a leading contender for the NBA title. The Sixers went 52-30 last season, reaching the playoff for the first time since 2012 before losing in five games against the Boston Celtics in the conference semifinals.
Over the last six years, the Sixers have taken a long-term approach, stockpiling first-round picks and trusting "The Process"—but they clearly feel the time has come to take a swing at the title.
In that respect, Harris could be a pivotal addition, particularly as Philadelphia pulled it off without sacrificing any of its main four players. The 19th overall pick of the 2011 draft will slot straight into the Sixers' starting line-up, alongside Joel Embiid, Ben Simmons, Jimmy Butler and JJ Redick.
Harris is averaging a career-best 20.9 points per game this season, shooting an excellent 49.6 percent from the field and 43.4 percent from beyond the arc.
He brings with him 7.9 rebounds and 2.7 assists per game, which are also career-best figures.
In theory at least, Harris' arrival should open up space inside the paint for Embiid and can stretch defenses, which should make life easier for Simmons.
If the Sixers' starting line-up has a legitimate claim at being the most complete in the Eastern Conference, their bench remains suspiciously short of dynamism. At the same time, by acquiring Scott and Marjanovic, Philadelphia has arguably upgraded its backup power forward and at least partially addressed its need for a backup center.
The Sixers have built a roster more than capable of going deep into the postseason, although it remains to be seen how long they will be able to keep together for, given Butler has a player option this summer.
The Sixers are 34-20 for the season, ahead of where they were at the corresponding stage in the last campaign—when they were 29-25—but are just fifth in the Eastern Conference, behind Milwaukee, Toronto, Boston and Indiana.
With little over a day before the 3 p.m. deadline on Thursday, Philadelphia has made its move and it will be intriguing to see how its rivals reply.