Today in History: Jeffrey Dahmer, Infamous Milwaukee Cannibal, Was Arrested 28 Years Ago
On this day in history, infamous serial killer and cannibal Jeffrey Dahmer was arrested by Milwaukee police. The murderer was responsible for the slayings of 17 boys and men.
Dahmer is one of America's most well-known serial killers because of his gruesome tactics and the ghastly fact that not only would he rape, kill and dismember his victims, but he'd also cook and eat their bodies.
It took a while for police to actually arrest Dahmer. He'd spent a bit of time in prison before the 1991 that ended his killing career for good. Dahmer was in prison for 10 months in 1988 because he'd groped a young boy, as well as offered the boy money for nude photos, according to a Time article published in 1991.
When Dahmer was released from prison, he was on probation, but his parole officer didn't check up on his home. It was for that reason Dahmer's frightening collection of human heads and other body parts, stored in his refrigerator, went undiscovered for some time.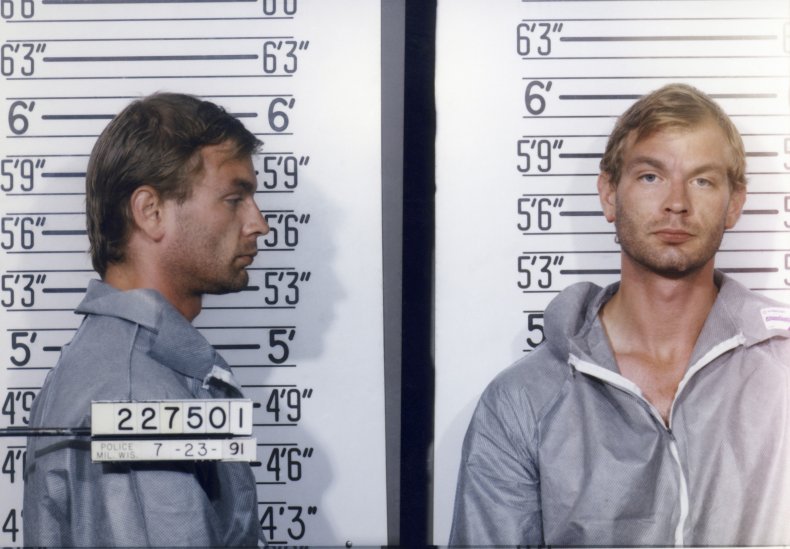 Dahmer was officially caught by police in 1991 because one of his victims escaped alive. The victim, named Tracy Edwards, immediately told police that Dahmer had tried to murder him. Dahmer's arrest was quick and uneventful. He later told police that he typically found his victims at the mall, where he'd lure them to leave with him.
Some of the more disgusting details of Dahmer's killings include that he'd drug the victims before strangling them. After he dismembered their bodies, he'd sometimes boil decapitated heads. Time reported that Dahmer had sex with one body: Only one occasion was ever confirmed. Dahmer was also known for trying to create "real-life zombies," as he called them, by drilling into the heads of his victims and inserting uric acid into their bodies.
Dahmer died in prison in 1994. He was murdered by another inmate, Christopher Scarver.
Dahmer had been surprisingly open about his urges to kill and engage in pedophilia. In multiple conversations, Dahmer mentioned the idea of control as a driving force behind the murders. "I could completely control a person—a person that I found physically attractive, and keep them with me as long as possible, even if it meant just keeping a part of them," he explained in a conversation with Dateline.
In the interviews, Dahmer also expressed that he knew he had a problem. "This has never been a case of trying to get free," he said of a possible sentence in his trial, as reported by Oxygen. "I didn't ever want freedom. Frankly, I wanted death for myself. This was a case to tell the world that I did what I did not for reasons of hate. I hated no one. I know I was sick or evil, or both. Now, I believe I was sick. The doctors have told me about my sickness, and now I have some peace."