Today in Tabs: Abramson is Cold, But Moore Is Frozen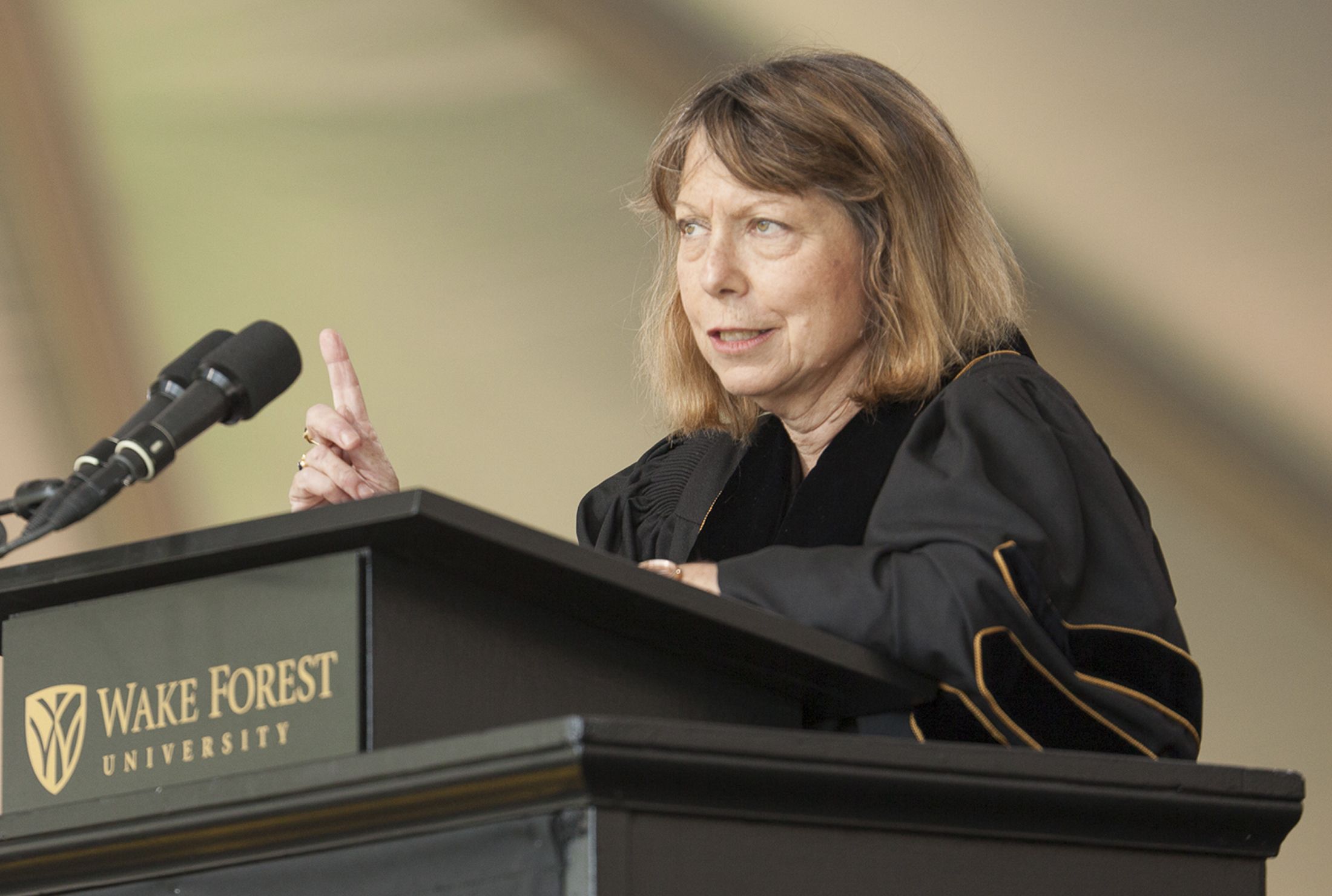 NYTFridge, the pseudonymous gadfly that Media Twitter loves to hate, posted a (to my knowledge) unprecedented opinion piece on the Jill Abramson firing on Medium. In eight let's call them "idiosyncratically copy-edited" paragraphs, Fridge suggests that Abramson was fired for failing to win any important Pulitzers this year, and that she courted Janine Gibson in an unsuccessful effort to kneecap Dean Baquet. Which, sure whatever. The important thing for our purposes was that Fridge also took a tiny swipe-à-clef at Tabs friend and ticking land mine Heidi Moore, saying she "was flailing, unable to bring financial heavy-hitters to the table, her role and relevance eclipsed by the Snowden revelations." Moore decorously called the opinion "so incredibly wrong" and then refused to dignify it with any further response, aside from 28 more tweets over the next hour and a half. Yes, Heidi Moore is truly Twitter's most hilarious human hornet's nest, but Gibson stuck by her and also used the word "farrago," because increasing your word power is how you get to be a scandalously desirable editor in the news biz. Take a note greenhorns.
But what else happened over the weekend in the Abramson saga, which is the only thing I am able to care about right now? Dylan Byers reported that Abramson was fired for lying to Sulzberger and Times Co. CEO Mark Thompson. Supposedly Abramson told them she had fully informed Baquet about her wooing of Janine Gibson, when in fact that woo was being pitched on the D.L. Ken Auletta filed number three in his "why was she fired" tryptich, reporting that he was hearing the same info as Byers from Times loyalists, but also that Gibson "met that morning with [Baquet] and Abramson together for more than an hour," and "[s]he had a separate meeting with Sulzberger and Thompson." One is apparently meant by Dean Baquet to imagine they all discussed the weather in excruciating detail. Abramson gave the commencement speech at Wake Forest University this morning and looked like she is enjoying all of this immensely, but also revealed that she uses Safari, which may have contributed to her ouster. And then this morning, The Guardian, excuse me, Janine Gibson Presents: The Guardian, announced it was hiring the Times's Aaron Pilhofer to be "executive editor of Digital"! So I guess the foot's on the other hand now, and the early bird doesn't always see the worm turn! And similar.
Ira Glass could not possibly care less about any of this. And David Carr did his best. The glorious image of "a piñata that hangs itself and then hands you a stick" deserves to live on long past the current, uh, farrago.
Today in Who's That Guy: from Jared Keller comes word that the guy who wrote Friday's terrible Bloomberg article about the Kentucky municipal bond analyst was also the guy disgustingly eating Brie with his fingers on the subway back in October. So now we can imagine him writing that sweaty piece of sexist garbage on a keyboard smeared with hot runny cheese. Yum. Also, Buzzfeed Politics's twelfth-best word user Benny Johnson "wrote" a piece about #mcconnelling which originally identified Denver journalist Mike Littwin as a "vagrant lurker". Let me take a moment here, because I'm about to use some words I don't expect to arrange in this precise order ever again. Ok: *deep breath* In Benny Johnson's defense (shudder) Mike Littwin's sartorial presentation does read broadly as "vagrant lurker" in that clip, to my privileged East-coast eye. I mean:

Reporter: pen. Vagrant lurker: cigar. That's how you can tell.
Ridley Scott is making a Blade Runner 2 which I can only assume will retroactively ruin the first one. But apparently Godzilla is great (also that review is great). I tried to read this "Wingman for Hire" NYT tab but honestly I never got past the concept that "life coach for children" is even a thing. Macklemore showed up at a concert in Seattle dressed either as a particularly nasty Jewish stereotype or as The Child Catcher from Chitty-Chitty Bang-Bang but with a beard. Macklemore pleaded ignorance which I find pretty believable, tbh.
Today's Movie: Splitsider just released a stand-up comedy movie called A Night at Whiplash, and I somehow got involved in a complex barter of a mention of it in Tabs for a future think-piece from someone else which I will surely tab if it comes to fruition. I'm so sorry for how opaque that was but I don't really understand it myself. Anyway I bet the movie's funny!
Let's All Just Relax: with Poolside.fm. Aaaaah.
And Finally: This loudgif by WNYC is pretty damn good.
~A tab got to have a code.~
This might be the latest Today in Tabs ever. I just don't know what happened. I hope my indefatigable editors at Newsweek are still at work. If not, you can get the tabs by email every day that I find it within my power to produce them.
Today in Tabs: Abramson is Cold, But Moore Is Frozen | U.S.