Today in Tabs: Between Two Tabs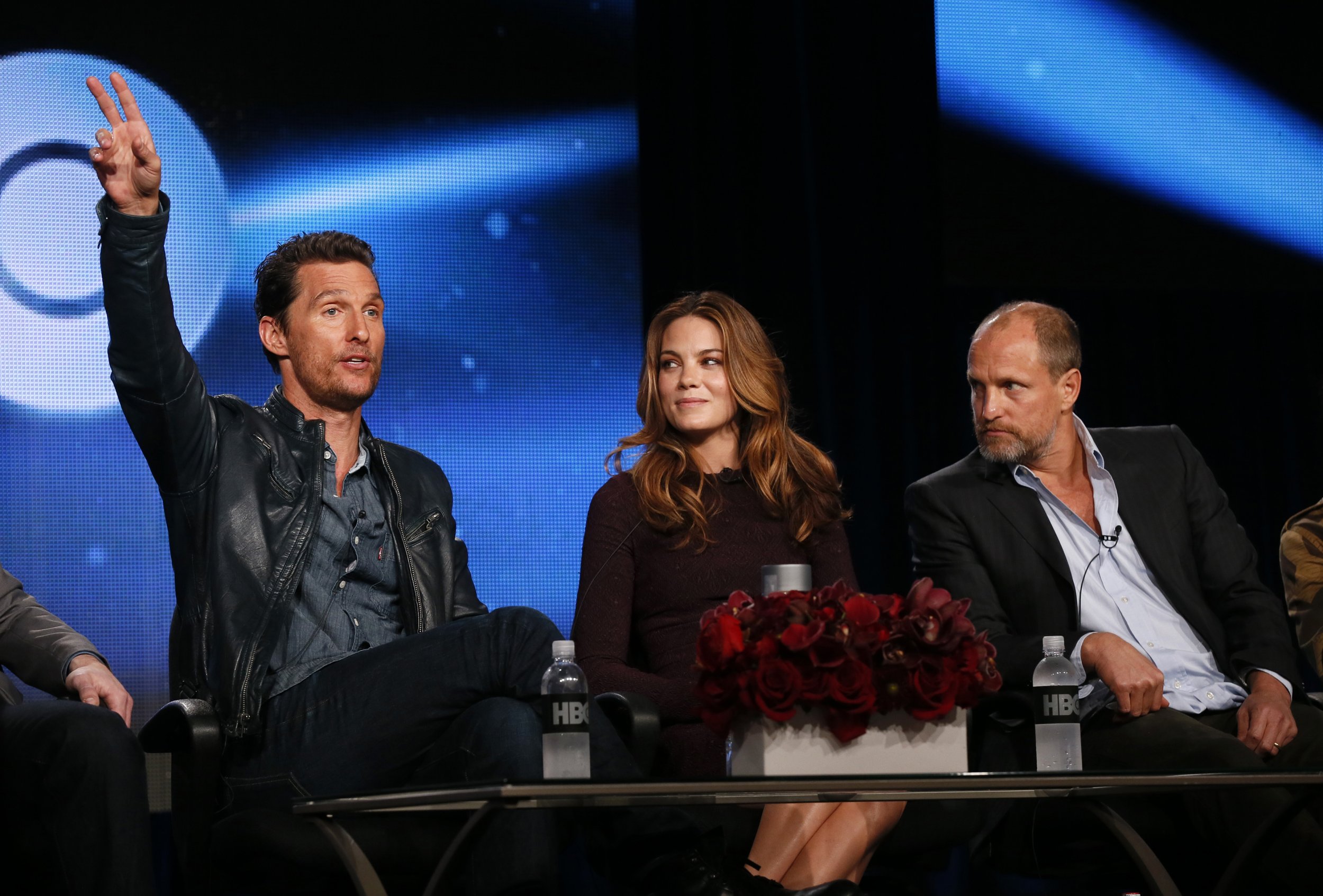 President Obama went on "Between Two Ferns" with Zach Galifianakis to plug Healthcare.gov, so if awkwardness and pretend hostility are your thing, check it out. That's the biggest news in tabs today, which is pathetic. The rest of this is basically just odds and ends.
Like the end of True Detective, which was pretty odd. (I'm retiring from writing transitions now, I will never do better than that.) Recaps and reactions continue to appear, such as Annalee Newitz's in iO9, breaking down the good and the bad. Or Willa Paskin and David Haglund's conversation in Slate. What really stuck with me was Rust's white shirt in the climactic scenes, so it's interesting that Amanda Hess tracked down the costume designer although she did not ask where I can buy that amazing shirt. If you haven't seen the show at all and you just want a readable recap, Dayna Evans has you covered, in the Hairpin.
Are Googlers awful or are they the most heartwarming thing at SXSW? The answer is probably somewhere in between (but waaaaay over toward the "awful" side). We all know online dating is great, but what if we could start a lot earlier? Introducing: Tindergarten. Edward Snowden gave a speech at SXSW via Google hangouts (lol) from in front of the giant American constitution at Moscow Tea Party headquarters, in which he said, I don't know, a lot of words probably. I'm not really watching people with giant constitution backgrounds these days. I am, however, completely into this guy's intro video to the operating system he built to talk to God (via Jessica). Is someone giving away millions of dollars on Twitter? Of course not. Remember which things are hoaxes? All the things.
The Democratic party had an all-night "talkathon" about climate change last night. Not yet scheduled: an "actathon" to do something about it.
Did you even know BitTorrent was a company? I didn't! Also it's a company that is funded by one of those sleazy opt-out search toolbar replacement deals with Yahoo/Ask.com. This is a fascinating article about inventing something amazingly useful that nevertheless has no actual economic value.
Lightning Round: Monks on Art. Food Small. Brooklynfluencers (I helped #brooklynfluence the pic of Choire's smoldering eyes, nbd tho). The Subway is a Flat Circle. "But hey, Gawker got some clicks!" (click here for page two). Agile Dead, Not Dead. Quis explicatiet ipsos explicatores? Pictures Debunked. Sex Had. Words Avoided. "Jorts Dad" is the Odessa Steps sequence of gifs.
Today's Bad Song: Daft Punk feat. Jay-Z, "Computerized" (via The Verge)
Today's Good Song: Chvrches covering Lorde "Team" (via Balk)
~You ask me, the tabs're winning.~
Today in Tabs has not really sprung forward yet, sorry. As always, Newsweek, Email, Twitter do I have to keep repeating this or have you got it yet?