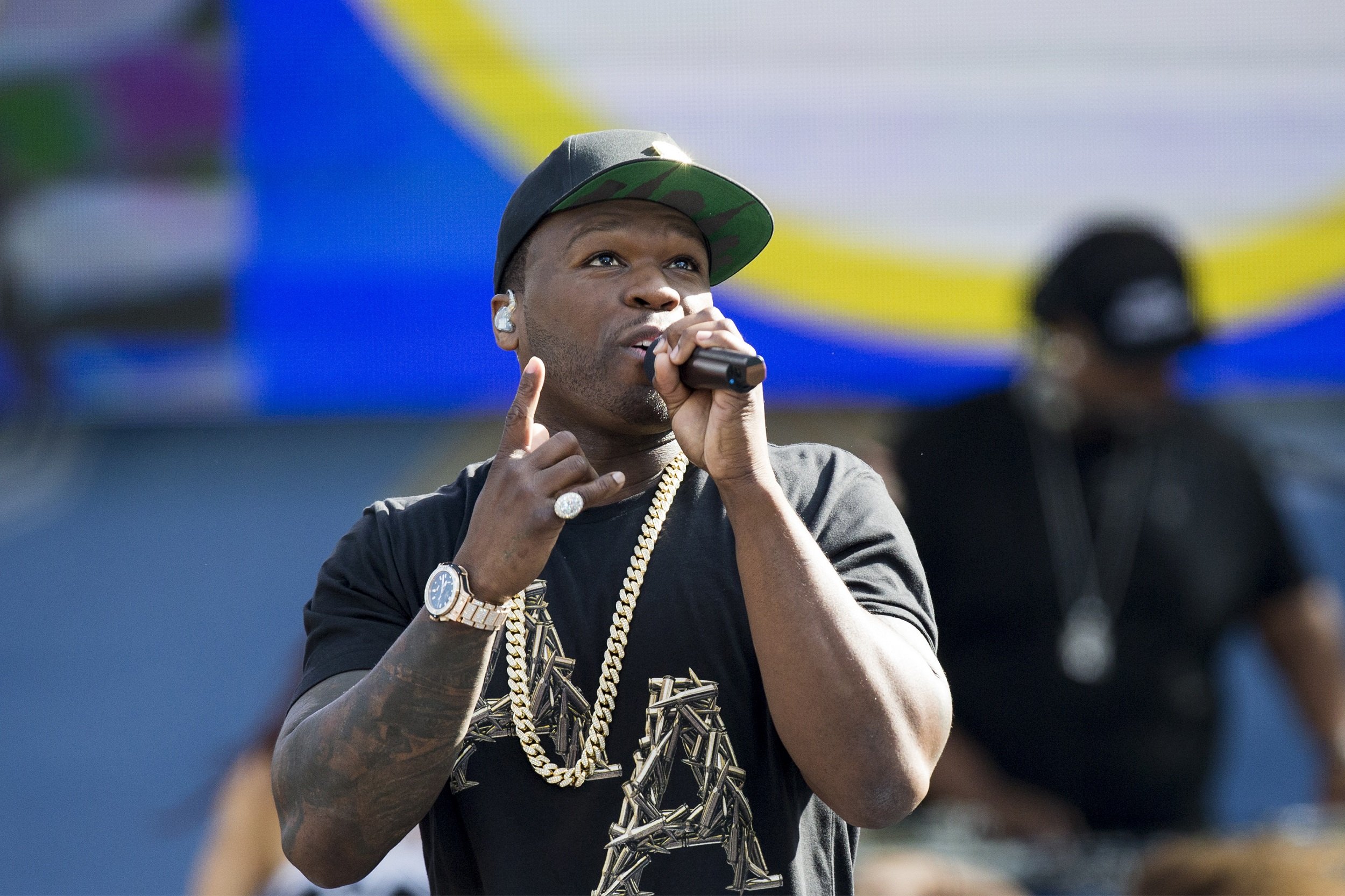 Maureen Dowd went to Colorado, ate too much weed candy, and got so hiiiiiiiiiiigh. She felt bad, and suggested that dosing information needs to be a lot clearer on mary-jane based edibles. This is all pretty reasonable, but of course the idea of Maureen Dowd baked was Twitter catnip. Everyone had a crack at it, but the winner by a wide margin was Sarah Jeong's dramatic enactment of Thomas Friedman's upcoming stoned column. Just go read it and you've seen the best we have to offer on this. Sarah co-writes a good newsletter on IP law so, you know, she's smarter than us, too.
50 Cent changes name to 77,000 Satoshi. "We have been informed that, in fact, Bahá'í is a "real thing" and will of course be updating our documentation to remove all of the offensive passages." #2 lede is #1. Katie finally loses it. Maybe she dicovered a racist bone in her body! Did you know it was Negroni week? (Not to be confused with Negroni season.) Let Veronica de Souza introduce you to the Luigi Death Stare. Try the mashup, it's fresh as heck. What do you with music that's ethically indefensible, but epically danceable? I don't know, but these crows ain't loyal.
We're All Batter Togather: You may never have heard of Togather but their "we're shutting down" email is amazing. Only a couple people seem to have noticed though.
Alleged social media bomber Ryan Chamberlain was caught in SF. SFist has a conspiracy theory roundup. This story is so strange, I feel like it's not getting that much attention because it's impossible to tell what to make of it. Ongoing updates at Buzzfeed.
Metafilter's fundraising has gone pretty well. This is either the best or the worst time to revisit the SCUM Manifesto. The US's fourth confirmed case of variant Creutzfeldt-Jakob disease (aka Mad Cow disease) has been confirmed by the CDC. Mad... uh, Modern Farmer has coverage but the TLDR is: probably don't panic. Japanese researchers push the borders of haptic feedback technology in a heroic attempt to find out what a boob feels like. Critical Theory breaks the astounding news that Slavoj Žižek is not a "people person". See Žižek cast shade on an interviewer so subtly the interviewer apparently doesn't even notice it.
Everything is Terrible: Content Is Garbage. Techcrunch is garbage, and a revolving door to Google Ventures. Content Is Garbage part II, feat. The Heritage Foundation. Clinkle is "a nightmare." The X-Men is dumb. and Brit, this is idiotic even by your idiotic standards.
Because Everyone is so Delighted When I Mention Them: The KLF on Snub TV, circa 1989ish.
Longread is Long: Jason Fagone on the erstwhile H & FJ in NYMag
~I know these tabs ain't right, but they was blowing up my phone last night~
Today in Tabs is a throwback to the old school today, like it was way back a couple months ago. The good news is Newsweek tells me the paywall is down! You can feast on web Tabs for free! And of course you can and should (and will, if my scrying-glass deceiveth me not) continue to get them by email. Haha you thought it was over?