Today in Tabs: Hoaxes and Portents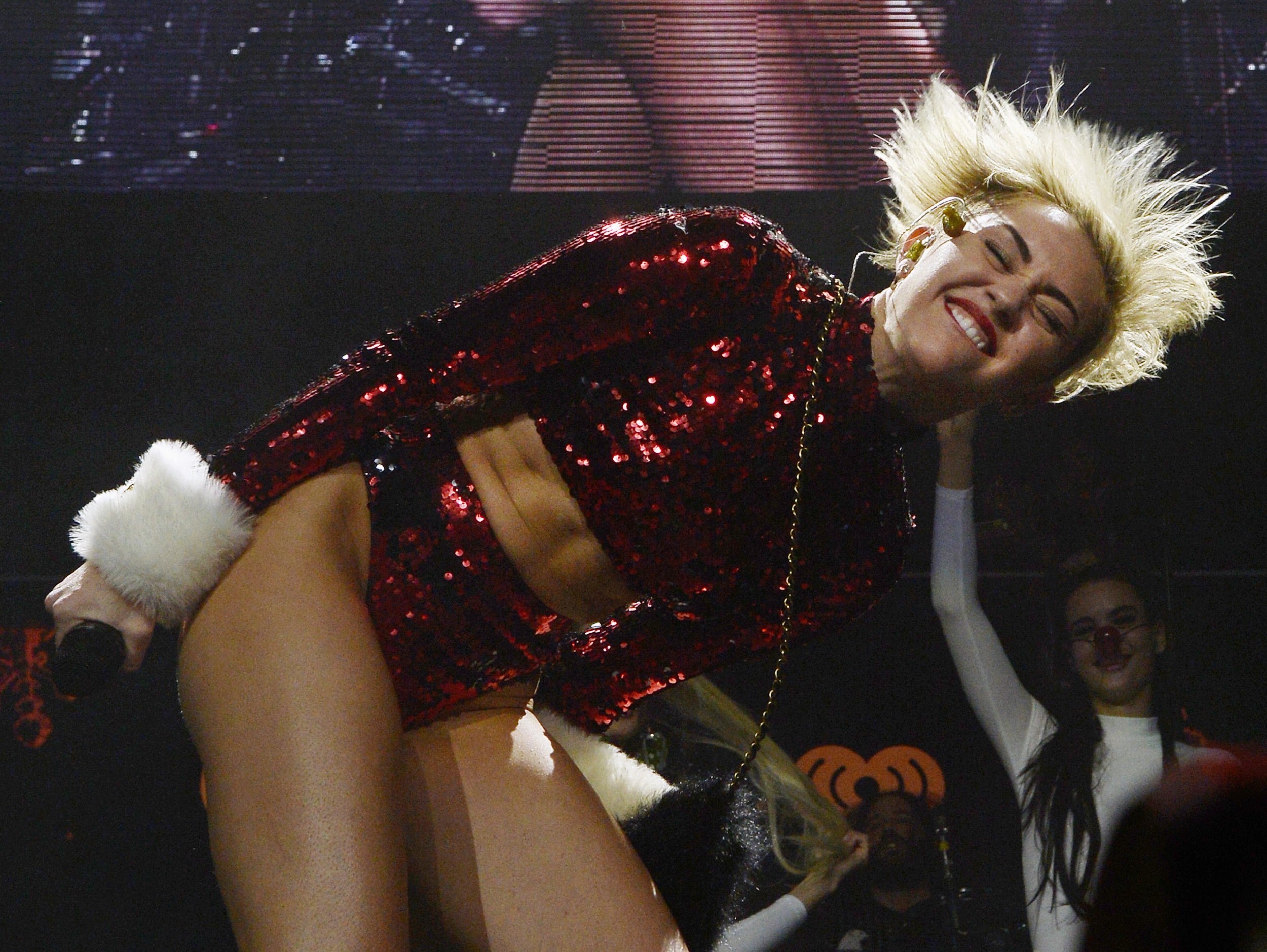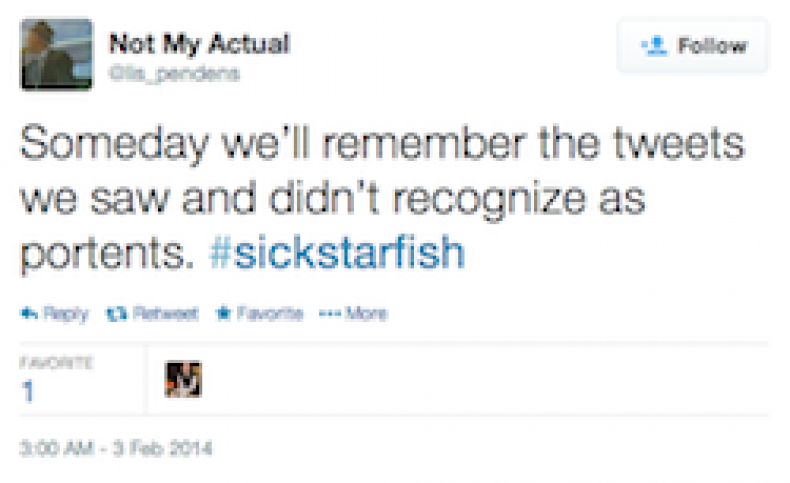 The Wall St. Journal broke the news yesterday that Philip Seymour Hoffman was found dead in Greenwich Village of an apparent drug overdose. This is a terrible tragedy for his family, friends, and fans. But I probably wouldn't mention it except for the tabs-related wrinkle that the first reports of his death were confused by links to a site called MediaMass that claimed a Philip Seymour Hoffman death hoax had been circulating the internet as recently as Friday. This hoax debunking turned out to be the hoax itself, as MediaMass is some kind of weird traffic scraping fake site that cranks out these fake death hoax pages for every conceivable celebrity to cash in on traffic whenever there's news. All of which goes to prove our mantra: Everything is a hoax.
In W Magazine, Ronan Farrow profiles Ronan Farrow profiling Miley Cyrus in W Magazine. "The fire throws shadows across Cyrus's languorous form, now draped over an uncomfortable-looking Tulip chair," is arguably not even the most self-indulgent line.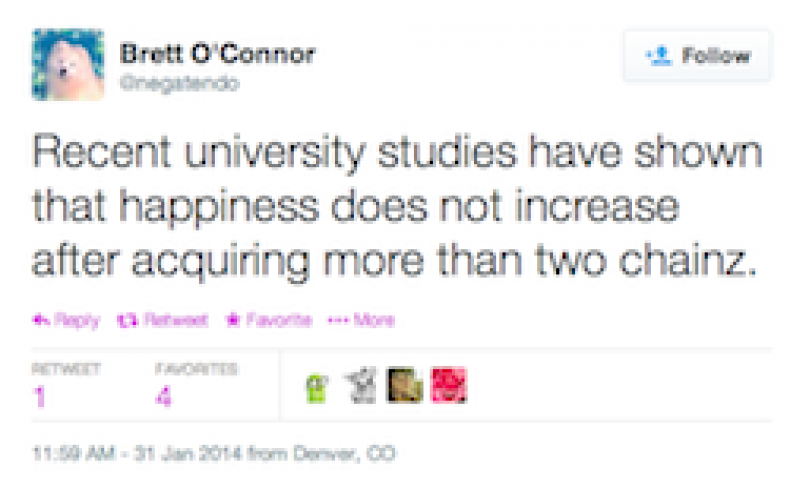 Susan Orlean's article about @Horse_ebooks is finally out in The New Yorker but you probably don't need to read it. It's very well written, but it's only good in the way the 1998 Gus Van Sant remake of Psycho is good: technically competent and good source material, but it's hard to see what it brings to the story that wasn't already out there. It would have been a great blog post in October. Orlean is somewhat more interesting on her relationship with her phone in the Awl.
The New York Magazine profile of Ezra Klein is not so much a tab as an endurance challenge. I got to page two before tagging out. Good luck!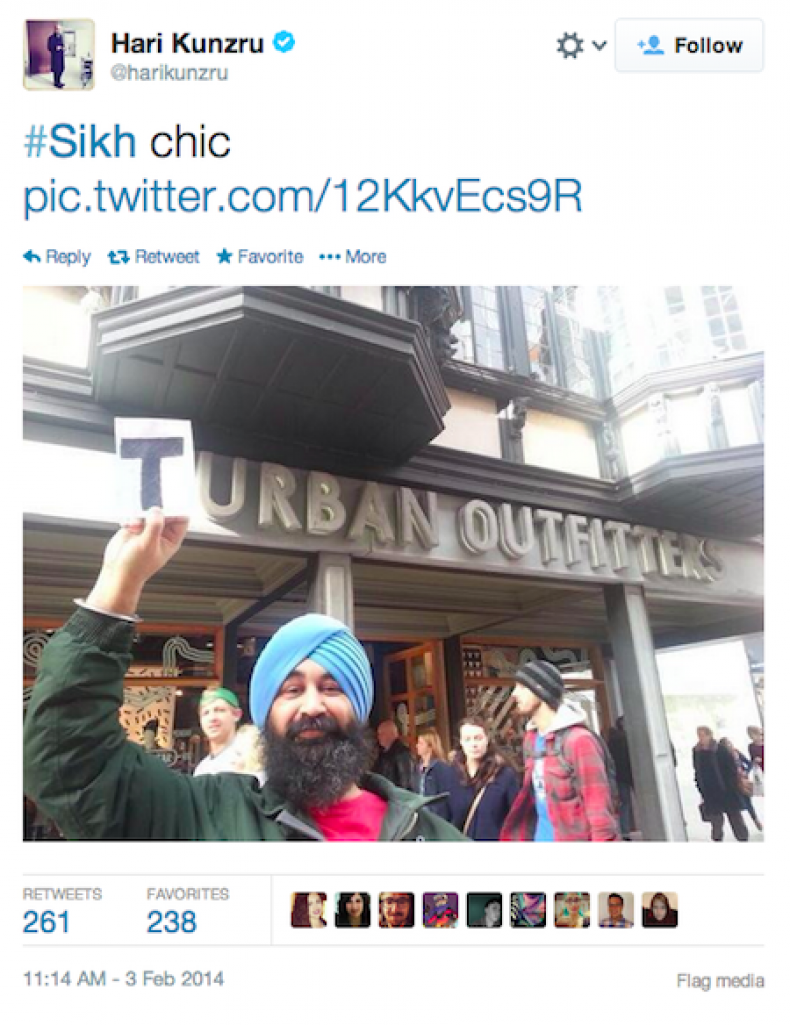 At last, there is a table API for HTML5. Even better, you can use this simple template maker to get started! California shuts down code bootcamps for being crappy. Facebook released a new app called Paper that does... I don't know, something about news? Who cares. Anyway, while excitement is running disturbingly high in some quarters, there's awkwardly already an app called Paper. It even has a Facebook page. Maybe Facebook doesn't have graph search yet?
Stop asking programmers to be passionate. A Canadian university computer science assignment / insane alternate-universe dystopian fiction prompt asks students to calculate the likelihood a rape victim will kill herself. Valentines tips from Randi Zuckerburg's Dot Complicated range from ill-advised to completely bizarre.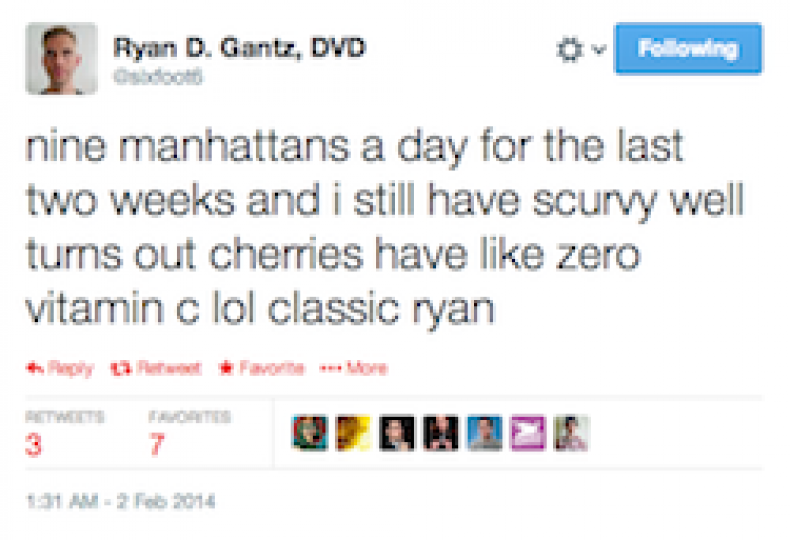 Here's Kid Mero critiquing George Zimmerman's paintings: "THIS IS WILD BORING BECAUSE FLAGS ARE BORING AND AMERICA IS BORING. HAVE YOU EVER BEEN TO AMERICA? THAT SHIT IS BORING AS FUCK BRUH."
I'm just not very impressed by the tabs this weekend, I have to say. What else have I got? Huckster Ryan Holiday hired at BetaBeat? Blah. "Best-Dressed Women Authors" at Vanity Fair? Gross. 4Chan's latest disgusting anti-feminist hoax? Double gross. Starfish are literally tearing themselves apart, did we let them on the internet? Because that would do it. Behind the scenes, the TSA is about as bad as you expected it would be.
Here, read some good tweets and learn about your history, I'm out of here.
Today's Song: Mogwai, "Repelish"
Today's Other Song: Black Francis, "Debaser (vocals only)"
~Better to light a candle than curse the tabs.~
Today in Tabs is often more interesting than it was today. The big game absorbed everyone's tab-generating energy, I think. But good or bad, it may be found on Newsweek.com or in your email inbox. Tweet @todayintabs or @rustyk5, email me, you know the drill. Another name for the prairie dog is the "chuck-pigeon."