Today in Tabs: Hot Media Goss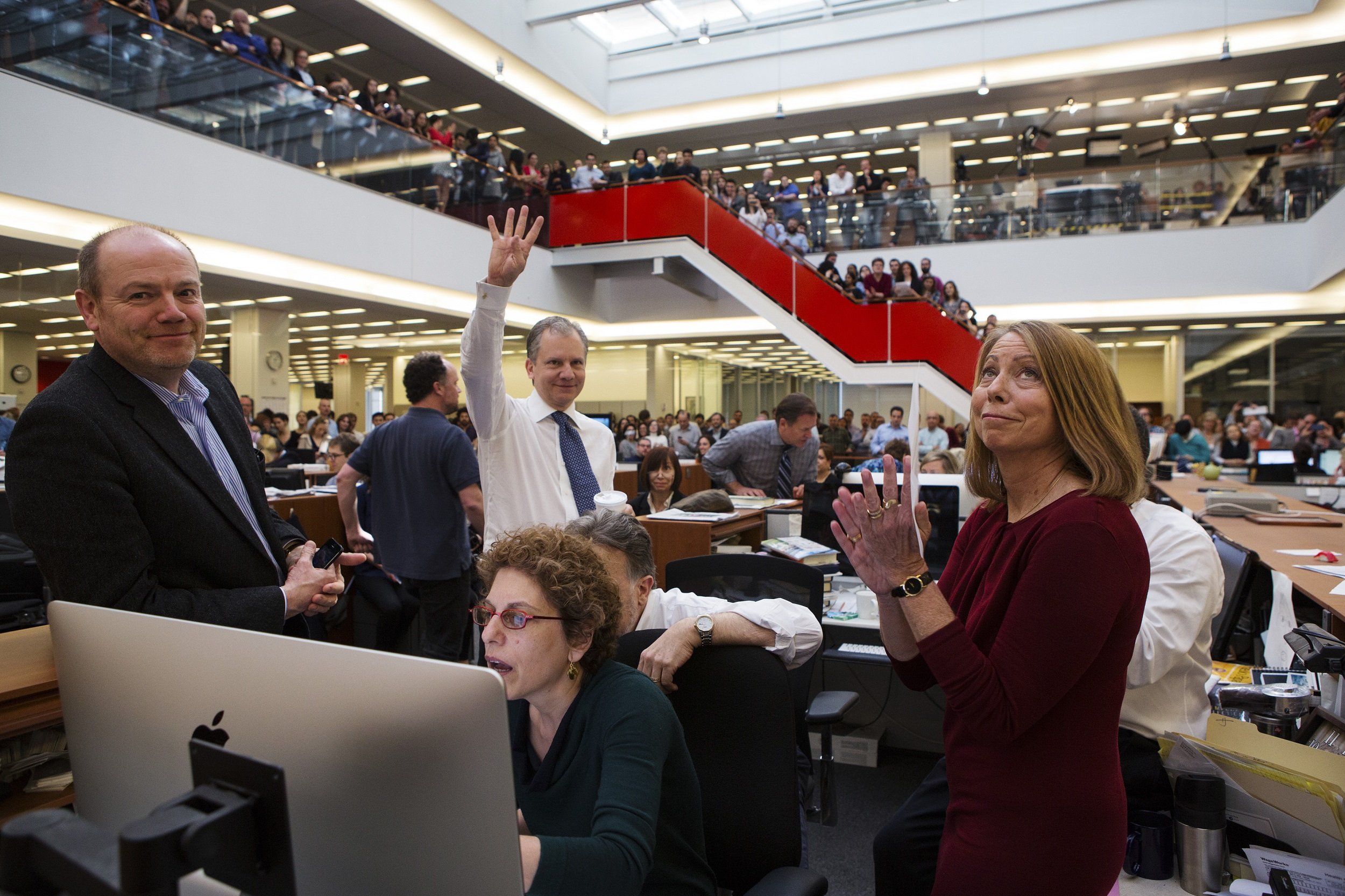 Myles Tanzer reports that Jezebel editor Jessica Coen is on her way out. Tanzer says the job was offered to baby carrot enthusiast and NYMag columnist Maureen O'Connor but Joel Johnson disputed that on twitter. Also Jay Basher made a cereal joke he was keen for everyone to notice. Well done. O'Connor, for her part, confirmed the job offer in no uncertain terms:
Tabs has reached out to O'Connor for clarification but our DM is currently still sitting unreplied-to, and we're getting increasingly self-conscious about it. If you're reading this Maureen, I mean, it's no big deal either way. Like. We're cool, don't worry about it.
Also in Gawker news, Geoff Manaugh has been... I don't want to say "unceremoniously dumped" as Gizmodo editor, but something like "tossed out on his ass" certainly seems like it would fit the tone. "Geoff... unfortunately did not integrate well with the structure both within his team and the company as a whole" said Johnson, a point reinforced by Nick Denton, who referred vaguely to festering dissatisfaction and closed his email "Now just imagine what the team can do once it is properly led." More like BRN BLOG amirite? At press time, there was no official word on whether yesterday's near-fatal Gizmodo drone strike was to blame for Manaugh's defenestration.
Facebook head of Product Mike Hudack posted a rant about the state of the media on Facebook of course, where he laments that Tim Russert and Tom Brokaw are gone, and that CNN has gone from the information-free jingoistic posturing with which it made its name in the first Gulf War to the information-free exploitation of personal tragedy that characterizes today's White Girls in Peril movement. The buried lede here is that Facebook's head of product is apparently 93 years old, but the web media chose to focus on his critique of Vox's story about freezing your jeans. I mean you already know where this is headed right? It is, of course, Facebook's fault that Ezra Klein is allowed to put a post about denim care on the infinite space available to a web-based news site. Yglesias takes on the controversy, pointing out that the jeans story was shared on Facebook 1,062 times, while this endless scrollfest about the legislative process only got 242 shares. I disagree with Matt's take: this DATA Act thing is 240,000 words long and illustrated with the official portraits of Senator Mark Warner and Congressman Darrell Issa. 242 shares is a goddamn triumph.
HOW CAN YOU NOT HIT SHARE ON THIS EARNEST TOOTHY M-F?
Was Abramson fired for hiring too many women? Intriguing eh? Tell us more, National Center for Men. Lol. But what did it have to do with Israel? SUPER IMPORTANT TWEET, via "nearly as boring as Vox.com itself." Apparently the only good way to respond to Ta-Nehisi Coates's epic Atlantic cover story is to disagree with it. Weekend #longreads: The Oral History of Snowfall
Today in Mystery: Who is fUSION ANOMALY? This ancient "Bizarro World Wikipedia" has a great blog that is still being updated. Anyone know who/what is behind it?
What is it like being trapped and injured in a Himalayan Crevasse? I mean, it's terrifying, what did you think? Let's debate who is a feminist again. Who's ready for some Shingerviews? 9/11 cheese plate, I give up on humanity. HAPPY LONG WEEKEND!
Today's Radio: WNYC/PRI's Studio 360 just launched an internet-focused podcast called Sideshow. I'm ready for the Sideshow vs TLDR podcast-off.
Today's Music: Trapped in the 90's, trap mixes of 90's hits. It's good. [via Anil]
~I'm a tabby girl, in a tabby world~
Today in Tabs has been further informed that the Serenity Prayer for Tabs was tweeted even earlier by lexicography superstar Erin McKean. More on this story apparently every day from now on. Tabs is off Monday for Memorial Day, so enjoy three straight days of pretending everything is ok! We are brought to you by Newsweek.com and brought to your email by the SMTP protocol, among others.
Today in Tabs: Hot Media Goss | U.S.