Today in Tabs: The Integrity of Your Tabs, and Everything Inside Them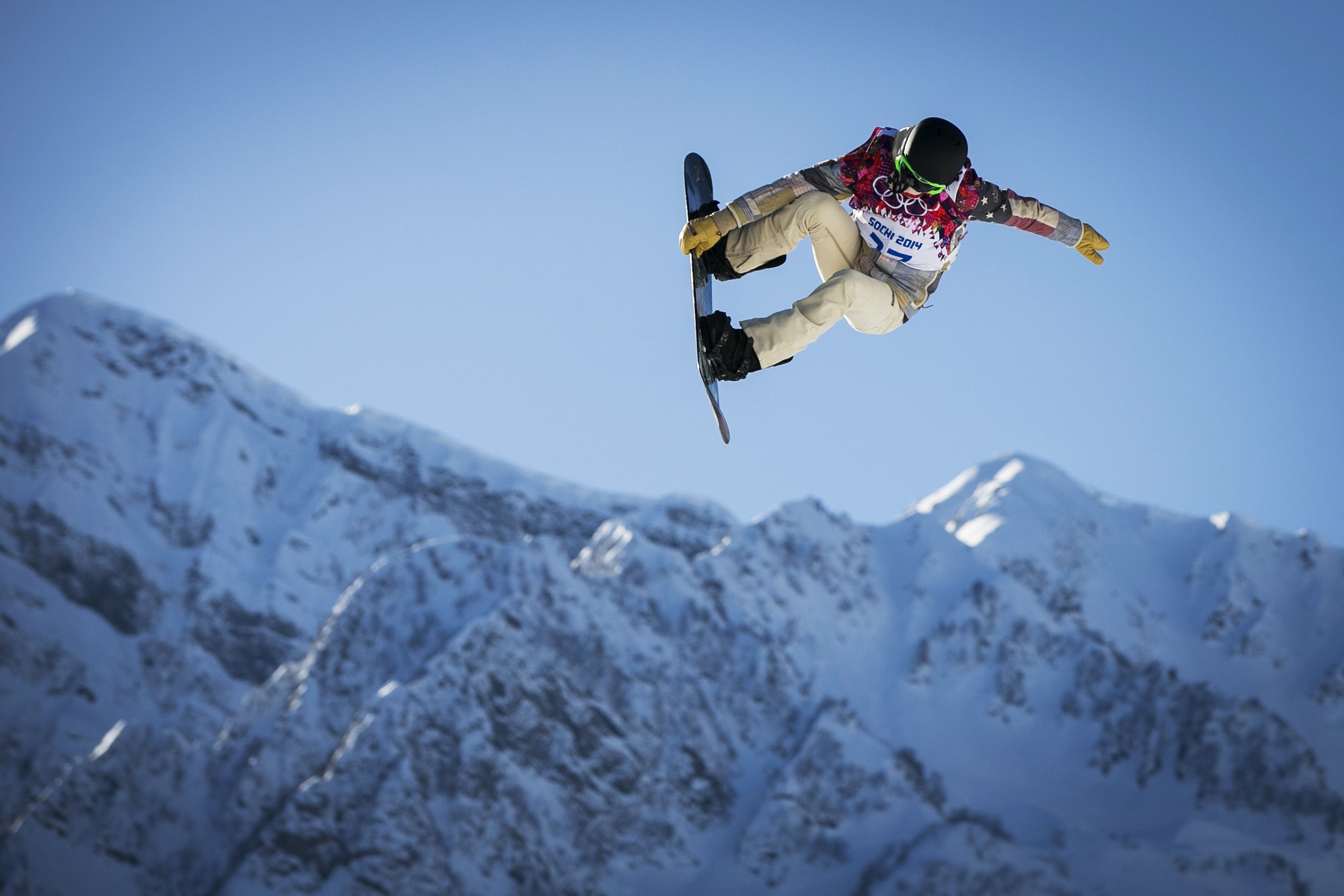 Among the torrent of Scary/Incompetent Russia Stories that have so quickly surpassed amusing and gone deep into xenophobia territory, NBC News aired a report claiming "if [Sochi visitors] fire up their phones at baggage claim, it's probably too late to save the integrity of their electronics and everything inside them." What is it we say here at Tabs? Everything is a... what? That's right: everything is a hoax and this, of course, is no different. Just watch this guy try to open his MacBook box and extrapolate the accuracy of the rest of the report from there. In other Olympic news: Shaun White dropped out of slopestyle, citing "elegant selfies." More on this story: never.
In Other Hoaxes: Renowned deaf Japanese composer not deaf, or a composer. Also, everything else.
Not a hoax, however impossible this may seem, is Slutgate. Lisa McIntire's mom got a piece of junk mail yesterday improbably addressed to "Lisa Is a Slut McIntire." On Twitter, McIntire explained how this happened as far as anyone involved knows. It's a story that just screams "local TV news" and KTVU does not disappoint. Still at large: some anonymous person who updated the Golden Key database between 2004 and 2008 with Lisa's unfortunate new middle name, which, we're sad to report, is in fact legal and permanent now. There's no telling who did it, but we should probably kill all men on general suspicion.
In an earnings call yesterday, the barely-repressed rage volcano who wears the skin of AOL CEO Tim Armstrong explained that AOL was cutting 401(k) employer matching because, in part, "We had two AOL-ers that had distressed babies that were born that we paid a million dollars each to make sure those babies were OK in general." The distressed babies were also summarily fired. Valleywag made a convenient chart of Armstrong's salary in the new distressed baby monetary standard which I think will probably catch on.
Speaking of distressed babies, Apple pulled the plug on the last iOS bitcoin wallet app, so this Reddit user shot up an iPhone. Bitcoin fans may prefer the fluffy, soft-focus "human interest" profile of recently arrested BitInstant founder Charles Shrem, from celeb-u-tainment tabloid The Wall St. Journal.
Jeff Thompson took a screenshot of every computer that appeared in all 456 Law & Order episodes, which is amazing. As someone who is attempting to catalog all the causes of death in the nine season run of the X-Files, I can only salute him.
Today in White Men: White man surprised that naked white man on women's college campus was not greeted primarily with sympathy. White man surprised that naked yoga is so distracting. White man leaves job under savage cloud of shade. White man lists girlfriend for sale on eBay as "Old Woman."
If you plan to get engaged at the skating rink at Rockefeller Center, first of all come on, don't do that. And second, clear an area carefully so you don't accidentally propose to the wrong person in the teeming crowd of other people all proposing to each other. And thirdly, really, don't do that, I'm embarrassed for you already.
Good news! The Woody Allen thing is all settled now.
"Platishers" will never be a word. Just stop. "WhatsApp?" say Orthodox Jews. I'm so sorry for that, it's Friday and I don't even know what I'm writing anymore. Forcecraft: visualizing Salesforce data in Minecraft is... either brilliant or insane? Possibly both.
This Week in #teens: The NYT literally does "This Week in Teens" apparently. Also in #teens, here's a bunch of pages of Jennifer Senior's book about parenting which will be publishing entirely in the form of magazine excerpts that you can collect and edit together yourself, in any order you'd like.
This weekend, consider Maureen O'Connor's advice that you should have loud sex and to hell with anyone who says otherwise.
Reader Survey Results: 312 of you filled out the reader survey so far, which is terrific! You'll all make monetizing this thing so much easier, thanks. If you haven't yet, it's still open so go for it. Tabs readers are mostly between 25 and 34, a tiny bit more male than female (this was running the other way until this morning), not in Seattle, and only 13 of you know Thomas. For the dating portion of this odd hybrid survey: there are two women who live in Seattle of approximately Thomas-dating age, and neither of you know him yet, so if you're interested at all, do get in touch with him. He's a decent guy, and fun to talk to even if the chemistry isn't really there, I can say from personal experience (sorry Thomas, but I'm sure you understand). Again we know nothing else about you, so no pressure.
Today's Song: Flappy Bird
~Tabs and glitter cover the floor, we're pretty and sick, we're young and we're bored~
Today in Tabs is just about ready to turn this car around and head right back to Newsweek.com if everyone doesn't get their hands on their own sides. And you, I saw that email subscription so don't think you're getting away with anything. No dessert for you, buster. Now who's up for "I spy?"