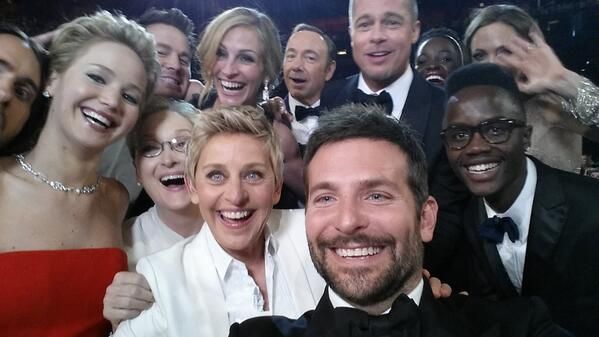 Did you know that there are arguments on the internet!? Since I am swaddled in furs and settled to the right of a window sheeted in cold rain I will tell you about them.
Ex-expatriate and star of his own private journalism-themed conspiracy thriller Mark Ames wrote up an Omidyar Network press release from 2012 in the form of a dramatic conspiracy theory positing that Pierre Omidyar and USAID co-financed a coup in Ukraine. "Step out of the shadows…. Wheeler's boss, Pierre Omidyar" is a real sentence that he wrote in it and Pando published. There's also a bunch of fantasy stuff about Oleh Rybachuk and the KGB, and some suspiciously Cyrillic documents at the end "proving" what Omidyar's organization posted on its own website. All of which is neither here nor there, really, just par for the new Pando course, but Glenn Greenwald, starring in his own somewhat more successful journalism-themed conspiracy thriller, responded with a characteristically long post about where media funding comes from, which is worth reading. Of course Paul Carr went on the attack on Twitter and in Pando because what else does he have to do? Just remember: the more your story is a 1/2 lb Black Angus nothingburger, the easier it is to say "no one has disputed the content of our story!"
Kickstopper: John Campbell, creator of the internet comic sad pictures for children, successfully funded a Kickstarter last May to produce his second cartoon collection. With a goal of $8,000, Campbell raised over $51,000. So far so good, but on Thursday Campbell posted a final update to the Kickstarter, announcing that he had shipped 75% of the books and rewards to backers, and he would be burning the rest of them and not issuing any refunds or apologies. The post goes on at length to criticize... something. Capitalism? Art? It's hard to tell. It also includes a video of Campbell burning some of his books. In earlier updates he claimed to be faking depression for money, claimed to have been joking about faking depression for money, and questioned the ability of anyone to fake anything. In keeping with the prevalent artistic zeitgeist of our time, it's unclear whether this is performance art or mental illness. So I'd like to offer Campbell a hearty "well done / I hope you receive help" in whatever proportion is appropriate.
Your weekend New York Times tab is this one, about a communal house in Brooklyn that's sponsored or exploited somehow by a gaggle of upper east-siders calling themselves "BKLYN1834." Good luck finding someone to sympathize with here. Ban everyone over 35, and march anyone under 35 into the sea.
Is Howard Kurtz just the worst person alive right now, or is he the worst person who ever lived? He's mad that Stephen Colbert pointed out that "Hillary is old" is not acceptable political commentary. Here's Kurtz's response, in the form of an abject plea for an appearance on a real news network (i.e. Comedy Central).
Also in Colbert: Colbert went to the RSA conference (hashtag #testy, hashtag #awkward) and gave a keynote announcing his new security product CloudFog. Shaky bootlegs of the full speech: Part 1 and Part 2. It's pretty solidly in any Tabs reader's wheelhouse.
Rebump might be what finally ends email. Citibikes get electri-gentri-fied. Mars Crater TK. Find your Facebook search history. Mine includes "Places where my friends work" and "Places where people live???" Your An Idiot. Tweeters Influential. The Bill Nye / Ken Ham creationism debate raised enough money for Ham to build a 510 foot Noah's Ark. Good job, let's keep debating the Dumbs instead of laughing at and then ignoring them. It's working out real well.
Crocodiles can climb trees. Great!
Finally, it was Oscar night last night, and we learned that the McConnaissance is real. Also, Ellen Degeneres tweeted a picture that has become the most-retweeted tweet of all time, with 2.65 million RTs and counting. What does this mean for brands? I know that for Tabs it means tomorrow will be a torturous compendium of thinkpieces about selfies and retweeting, so if you were considering throwing away your laptop and phone, cutting off the cable and power, moving to a remote island, and never going online again, tonight would be a great night for that!
Otherwise: more on the Selfie Seen Round the World tomorrow. I'm sorry.
Today's Oral History: Ghostbusters
Today's Song: Postmodern Jukebox, "Sweet Child O' Mine," New Orleans Jazz style
~Get me the hell away from this T.V, All these tabs and views are beneath me~
Wee, sleekit, cow'rin, Today i'Tabsie,
O, what a panic's in thy Newswee'!
Thou need na start awa sae hasty
Wi emailing brattle!
I wad be laith to rin an' chase thee,
Wi' murdering pattle.