Today in Trump's Transition: Appointment Possible in 'National Security Area'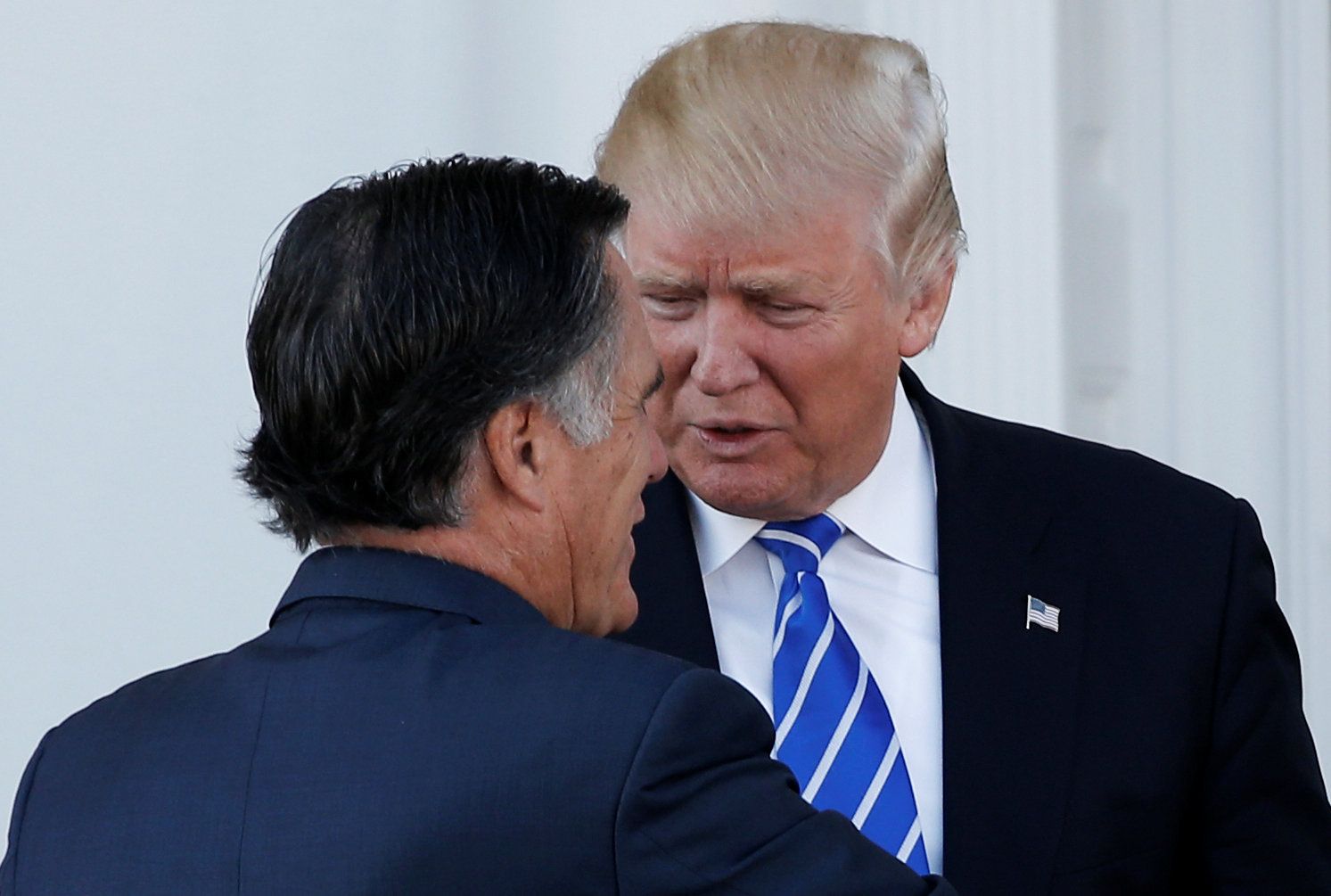 Welcome to Newsweek's daily rundown of President-elect Donald Trump's transition process. There are about 4,000 positions to fill, and we'll be keeping track of appointees through the January 20 inauguration.
Cabinet nominee tally: 2
Attorney General: Jeff Sessions
CIA Director: Mike Pompeo
White House staff tally: 3
Chief of Staff: Reince Priebus
National Security Advisor: Lt. General Michael Flynn
Senior Counselor: Stephen Bannon
UPDATED | President-elect Donald Trump may have an announcement Saturday of another administration choice for a role in the "national security area," according to members of the Trump transition team.
Trump will be spending the weekend in meetings at his Trump National Golf Club in tony Bedminster, New Jersey, a day after announcing Senator Jeff Sessions as his choice for attorney general. This week Trump also offered the position of CIA director to Representative Mike Pompeo of Kansas, and retired Army Lt. General Michael Flynn will serve as national security advisor.
Some of the individuals Trump is meeting with are "potential administration hires," said Jason Miller, communications director for Trump's transition team. Saturday's appointments include former Massachusetts governor and presidential candidate Mitt Romney; Michelle Rhee, the former chancellor of the Washington D.C. public schools system; Todd Ricketts, the co-owner of the Chicago Cubs and the CEO of the Ending Spending super PAC; Bob Woodson, who heads the Center for Neighborhood Enterprise; James Mattis, a retired Marine Corps general; Betsy DeVos, a political activist from Michigan; Andy Puzder, the CEO of CKE Restaurants; and Lew Eisenberg, an investor who previously ran the Port Authority of New York and New Jersey.
Trump's transition team members didn't take questions on its daily call with the press Saturday but defended the choices of Sessions, Pompeo and Flynn, which have come under heavy criticism. Senate Democrats are pledging to block the Sessions appointment, questioning whether the Alabama senator will ensure equal protection for all citizens as the nation's chief law enforcement officer.
"Thirty years ago, a different Republican Senate rejected Senator Sessions' nomination to a federal judgeship," Massachusetts Senator Elizabeth Warren said, according to The Hill. "Today, a new Republican Senate must decide whether self-interest and political cowardice will prevent them from once again doing what is right." Congressman Luis Gutierrez said Sessions is the right choice if "you have nostalgia for the days when blacks kept quiet, gays were in the closet, immigrants were invisible and women stayed in the kitchen."
Sean Spicer, the communications director for the Republican National Committee, told the press Saturday that Sessions has a "strong record on civil rights" and is "known for his deep respect for the rule of law" over his "distinguished legal career."
It will be difficult for Democrats to block the Sessions appointment with Republicans in the Senate coalescing around the nomination. They need a simple majority of 51 votes to confirm Cabinet appointments, rather than the 60-vote threshold in past sessions of Congress.
Several of Trump's Saturday appointments have been rumored to be considered for positions within Trump's administration, Romney most notable among them. The 2012 Republican nominee for president is said to be in consideration for the secretary of state post but it's difficult to see how Romney would reconcile his repeated criticisms about Trump with a high-profile post in his administration. "Dishonesty is Trump's hallmark," Romney said at the University of Utah in March. "Donald Trump is a phony, a fraud. His promises are as worthless as a degree from Trump University. He's playing the American public for suckers: He gets a free ride to the White House and all we get is a lousy hat."
Several of Trump's other appointments Saturday are subject to speculation, including:
Rhee, who is reportedly up for the secretary of education post;
Woodson, who told The Washington Post that he's being considered as secretary of housing and urban development;
Mattis, who may be in the running for secretary of defense or state;
DeVos, who the Detroit News writes is a possibility of secretary of education;
Eisenberg, a candidate for the secretary of commerce position.
This article was updated to include further information about Trump's appointments.