Today's Wordle #619 Answer, Hints and Tips for Tuesday, February 28 Enigma
Wordle has come a long way since Josh Wardle, a New York based software engineer, first released the game to the public in October 2021.
In an interview with Newsweek, Wardle, originally from Wales in the U.K., said he initially invented the game "for me and my partner to enjoy."
Wordle quickly developed a passionate following after becoming publicly available, with players across the English speaking world competing each day to solve the puzzles, with many sharing their results on social media.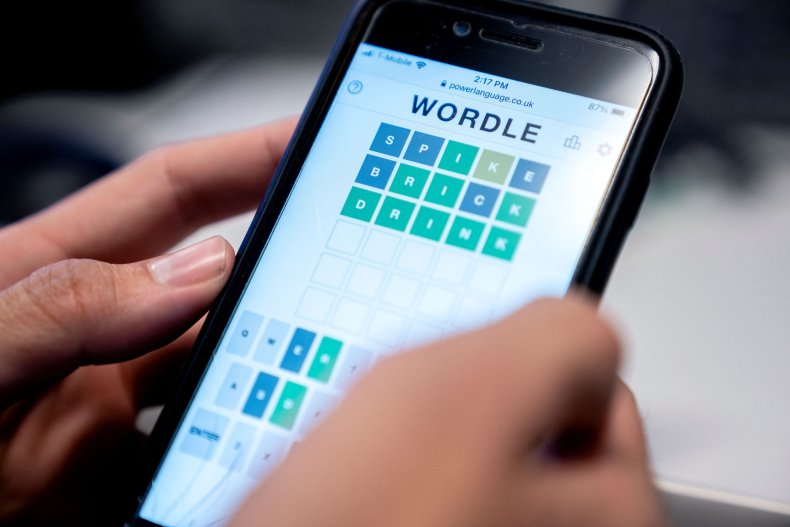 Speaking to Newsweek, Erhan Aslan, associate professor of applied linguistics at the University of Reading in Britain, argued games like Wordle help create feelings of connection in an increasingly online world.
He said: "There are many other non-word games that were popular on the internet and social media platforms before Wordle, such as Facebook's farming game FarmVille (2009) with over 83 million active users at the time and the tile-matching video game Candy Crush Saga (2012) with over 90 million players. I think Wordle has about only 300,000 players as of 2022, so it is not yet as popular as other online games we have seen.
"People play such games today not just to kill time, but also to interact with others in different ways and create online conviviality—i.e., forming and maintaining relationships. For example, people show solidarity while playing these online games by sending each other stuff (e.g., gifts, lives, moves, farming equipment etc. depending on the game) or sharing tips (as we see in Wordle)."
The New York Times purchased Wordle in January 2022, though the game remains free to play.
To help you solve today's Wordle, Newsweek has provided some tips. The answer to today's puzzle will be revealed at the end of this article, so scroll down with caution if you want to work it out for yourself.
'Wordle' #619 Tips and Clues for Tuesday, February 28
Wordle players can use these five hints to help solve puzzle #619.
Hint #1: The answer contains two vowels.
Hint #2: There are no repeated letters.
Hint #3: If you're thinking about dancing, you're probably along the right lines.
Hint #4: Popular in the Czech Republic.
Hint #5: The last letter is one of the first five in the alphabet.
'Wordle' #619 Answer for Tuesday, February 28
The answer to today's Wordle is "Polka."
Well, that was a tough one! An infrequently used word (confession time—we didn't know what it meant until we Googled it), though we were helped a bit by the two relatively common vowels.
Did you figure it out? If so, we're very impressed (and jealous of your knowledge of Bohemian culture)! But please don't fret if not, not only was today's Wordle a real brainteaser, but one of the best things about playing the game is seeing if you can improve your score over time.
What Does 'Polka' Mean?
The Merriam-Webster dictionary defines "polka" as: "A lively couple dance of Bohemian origin in duple time with a basic pattern of hop-step-close-step."
For example: "I'm hoping to see polka performed when I go to the Czech Republic on vacation."