Who Is Todd Herzog? 'Dr. Phil' McGraw Provides Addicts With Alcohol and Xanax before Show, 'Survivor' Winner Says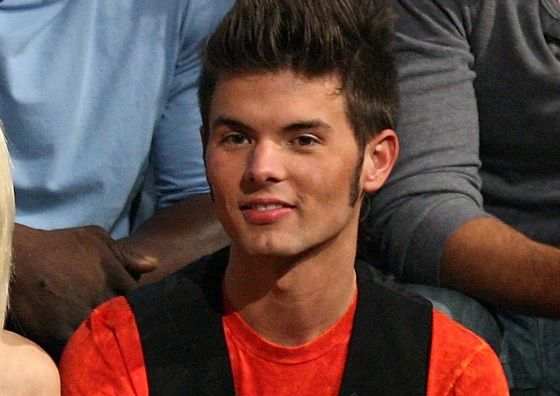 Phil (Dr. Phil) McGraw claims to help addicts with their recovery—but he's also in charge of making a television show. On Thursday, in a bombshell report by STAT and The Boston Globe, McGraw and his staff were accused of providing alcohol and Xanax to guests who struggled with substance abuse. One of the people making the allegations was 2007 Survivor winner Todd Herzog.
After he won the $1 million prize at the age of 22, he dated a heavy drinker and his alcoholism spiraled. His family contacted the Dr. Phil show in 2013, and two interventionists were at his home in Utah the next day.
When Herzog arrived at the Los Angeles studio he was sober after detoxing in his hotel room for two days. But he found a bottle of vodka in his dressing room on the day of taping and drank the whole thing. Then someone offered him a Xanax, a drug he had never taken before, but he was told it would "calm his nerves." With all that in his system, the former reality star had to be carried out on stage.
Herzog explained to the Globe that the combination could have been deadly. "You know, I get that it's a television show and that they want to show the pain that I'm in," Herzog said in the exclusive interview. "However, what would have happened if I died there? You know, that's horrifying."
McGraw declined to be interviewed, but Martin Greenberg, a psychologist who serves as the show's director of professional affairs, said guests were never provided with alcohol or drugs.
"Addicts are notorious for lying, deflecting and trivializing. But, if they are at risk when they arrive, then they were at risk before they arrived," Greenberg told the Globe. "The only change is they are one step closer to getting help, typically help they could not have even come close to affording."
Still, even though Herzog claimed he was used for good ratings, he was happy with the help he received from McGraw. "I'm grateful in a lot of ways for the show. For getting me help in the nicest places in the country. That's a gift right there," he said. "There are some things about the show that I don't like, and that I don't think are real.… I should have been in the hospital, in that sense. There should not be liters of vodka in my dressing room."
McGraw did not immediately respond when Newsweek contacted his representative for comment.