Toddler Aboard American Airlines Flight Struck by Ceiling Panel and Oxygen Tank in Dallas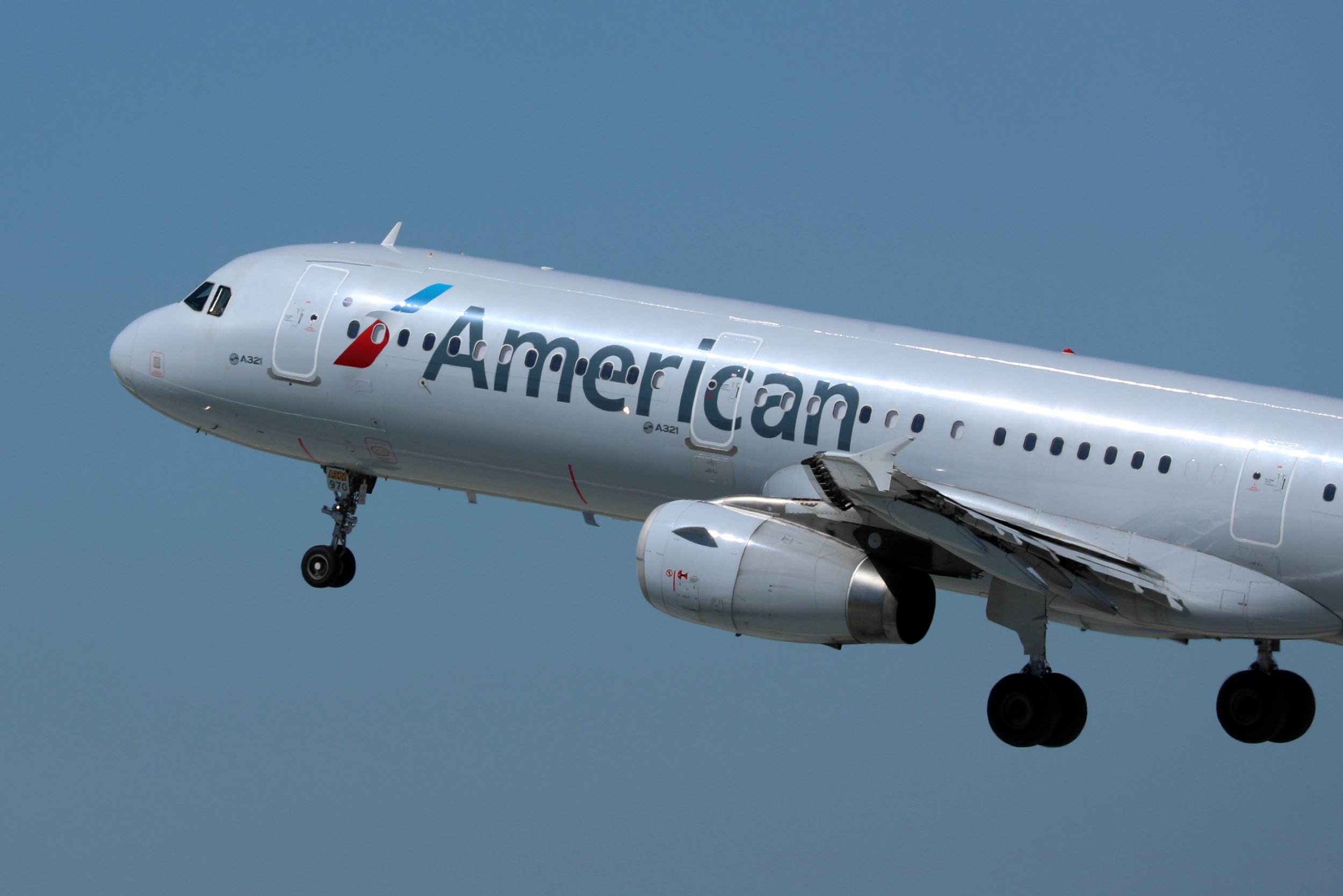 A 1-year-old toddler was struck in the head by a ceiling panel and oxygen tank onboard an American Airlines flight from Hong Kong to Dallas/Fort Worth International Airport on Saturday afternoon (April 7).
In a Facebook post, Jennifer Zanone, 33, the baby's mother, claims her son was sitting on her lap when a ceiling panel fell on his head during landing. Alongside the post, she uploaded a photo of their seat on the plane which showed a panel and oxygen mask hanging from the ceiling.
Zanone said she was instructed by an employee to wait by the gate for an agent to meet her and document the incident, but no nobody met her. The captain of the flight even apologized to the family while walking off the plane.
"After leaving the gate area, we went to the next customer service area to try to report the incident and were given the run around for 1.5 hours and have made no progress," Zanone wrote in a Facebook on Sunday.
"While the apologies were appreciated, documentation of the incident would have been preferred as a piece of the plane fell directly on my child's head and that is not ok. Fly American Airlines with extreme caution."
In the comments section, Zanone said American Airlines contacted her on Sunday for further details about the case.
"They called me this morning [Sunday] simply saying that they would email me more info. I have not received any emails at this time so I am not certain what additional assistance we were offered," Zanone said.
In another comment, Joe Zanone, Jennifer's husband, said that the lack of corporate responsibility and responsiveness when companies fail is "something we should all be concerned about."
"As in this situation. I'm outraged that they don't seem to take it seriously which means it will happen again and likely have a worse outcome for that person or child. That's something that should concern all of us."