Toddler Bitten by Snake While Playing With Dog, Airlifted to Hospital
A two-year-old child has been rushed to hospital after he was bitten by a snake while playing with his dog in Australia.
The child had been at his home in the Bauhinia area, Queensland when he complained of an injured leg to his mother, RACQ Capricorn Helicopter Rescue Service (Official Site) said in a statement.
After his mother noticed snake bite marks on his leg, paramedics rushed to the scene. The child was airlifted to hospital where he is in stable condition.
It is not clear what species of snake attacked the child, but Australia is home to 66 species of venomous snakes. Many of them can be extremely dangerous, and can kill a person within half an hour if left untreated.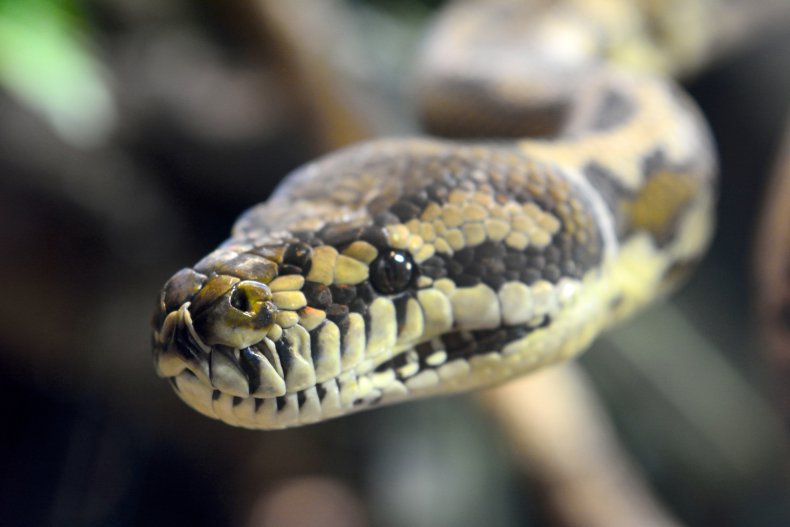 The snake season in Australia (now in the summer months) is currently in full swing. Snakes tend to be much more active during warmer weather as they are cold blooded. This means they will often slither into residential areas in search of shelter or prey, and although deaths by snake bites remain rare, conflicts with humans can occur.
Children are often at most risk from venomous snake bites in Australia. It is not uncommon for them to be bitten on the foot or leg, especially when playing outside in long grass, where snakes commonly lurk.
This most recent bite comes just a few days after a man died from a snake bite at another property in Queensland.
The man in his sixties was bitten on his hand on January 28 and died in front of his wife before emergency services arrived at the scene, the New Zealand Herald reported. The man had been a father of two.
The exact species of snake had not been confirmed but officials suspect it was an eastern brown—one of the most dangerous snakes in the country.
Eastern brown snakes are highly venomous and responsible for most snake bite deaths in Australia.
They are small unassuming snakes, meaning many people could mistake them for other harmless species. Many bites can occur this way.
In October last year, an 11-year-old girl horrified experts when she filmed herself carrying the venomous species, believing it to be a harmless garter snake.
"This is an extremely dangerous eastern brown snake. The girl in the video is extremely lucky that she wasn't bitten by the snake and her parents should probably go and buy a lottery ticket," snake removal service Stewy the Snake Catcher said on Facebook at the time.
Like most snakes, they do not bite unless threatened. But the eastern brown snake is known for being nervous, meaning they are more likely to bite.
Do you have an animal or nature story to share with Newsweek? Do you have a question about snakes? Let us know via nature@newsweek.com.