3-Year-Old Daughter of Sheriff's Deputy Shoots Herself in the Leg in Georgia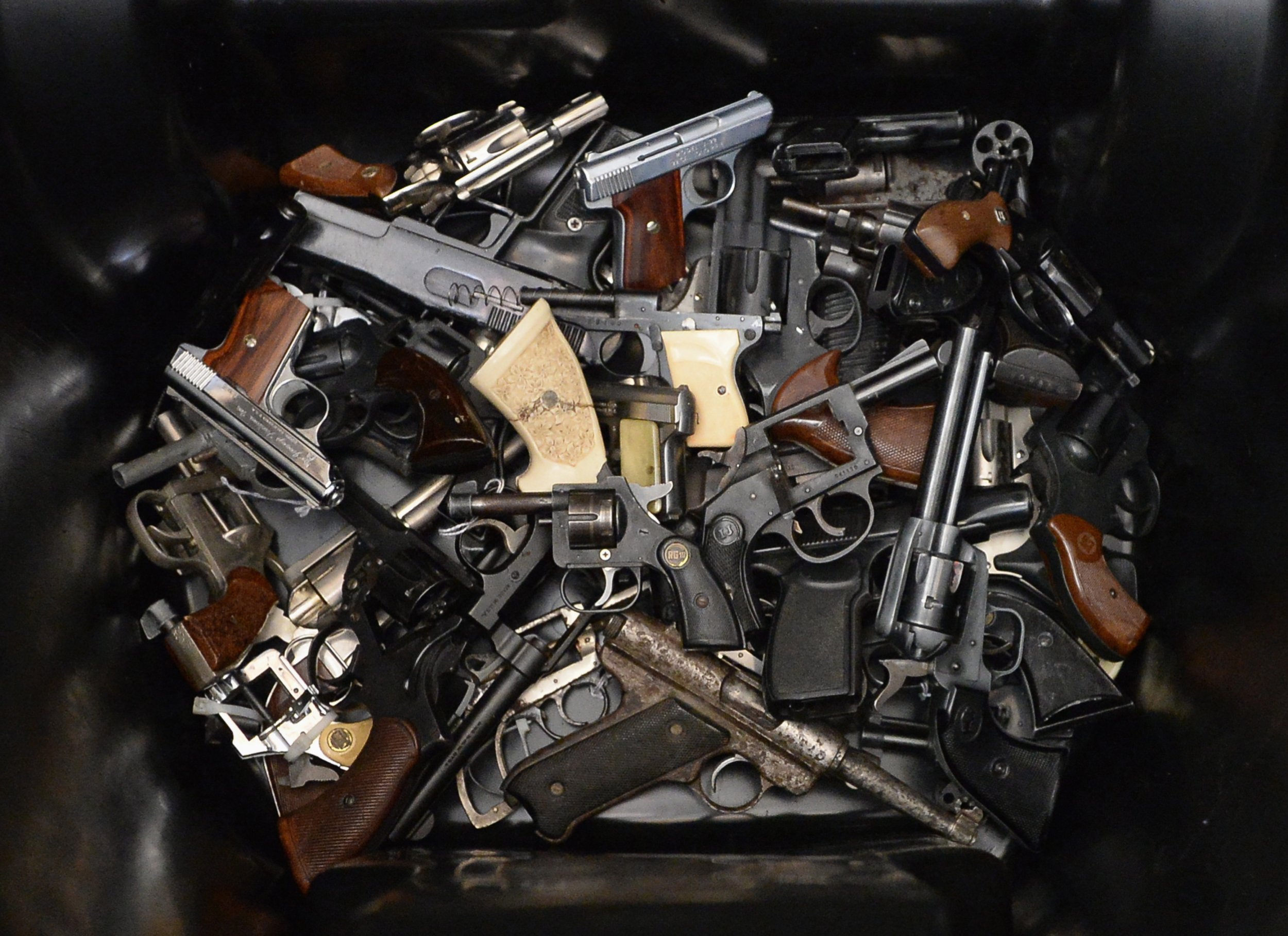 The 3-year-old daughter of a Georgia sheriff's deputy accidentally shot herself in the leg in Dodge County, according to the local news channel WMGT.
The little girl, who was not identified because of her age, is the daughter of Deputy Dorian Johnson and Lakeasha Smith. Dodge County Sheriff Lynn Sheffield told local media that while moving some furniture around in the family's home, Smith had removed the gun from a chest of drawers and put it on the bed. At the time, Smith believed the girl was in a different room, but it appears that the child crawled onto the bed, picked up the gun and shot herself in the right leg.
The weapon was a personal firearm of Johnson's, not a police-issued gun. He was not at home during the incident.
Sheffield told WMGT this was a "horrible accident." Smith was not charged, and the girl's injury is not life-threatening, though Sheffield said the case is still under investigation.
Earlier this week, in the Humboldt Park area of Chicago, a 6-year-old was playing cops and robbers with his 3-year-old brother when the older child grabbed a handgun from the top of the family refrigerator. He then shot and killed the younger child. Afterward, their father was charged with child endangerment.