Toddler Dies After Shooting Himself With a Handgun: Police
A 3-year-old boy in Florida has died after shooting himself with a handgun in what police called "one of the worst calls imaginable."
Volusia police said officers responded to a home in the 2400 block of Nectarine Road, in Daytona Park Estates, DeLand, north of Orlando, following reports of a shooting at 6:22 p.m. on Wednesday.
In a Facebook post shared that day, a police spokesperson said: "Tonight deputies responded to one of the worst calls imaginable. A 3-year-old boy has died after shooting himself with a handgun."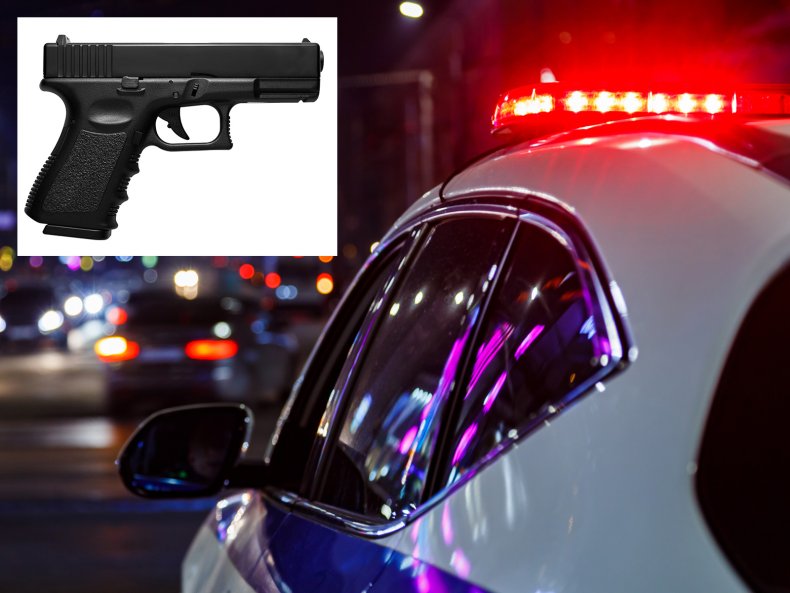 It later added: "The investigation into what led to this tragedy is in its early stages, and further updates will be provided tomorrow (Thursday, February 16).
"From Sheriff Mike Chitwood and the entire department, our sincere condolences go out to the grieving family members who just lost an innocent young loved one."
Police have requested the family be given privacy at what they called "their worst hour." It is unclear how the child was able to get access to the gun.
According to the Gun Violence Archive, a database that collects information about shootings from across the country, the toddler is the only child aged between 0 and 11 who has been fatally shot in DeLand since January 1 this year.
The same database found that two children, including the toddler in DeLand, have been shot dead in Florida since the start of the year.
In August 2022, another 3-year-old boy in Florida died after finding an unlocked gun at his home and shooting himself while playing with it. In September that year a 1-year-old boy died in St. Louis, Missouri, after accidentally shooting himself in the head.
Sheriff Describes Incident As A 'Nightmare'
Volusia County Sheriff Mike Chitwood said on Facebook: "This is a nightmare for all of us in law enforcement, but nothing comes close to the pain the family must be feeling. My heart goes out to each of them tonight.
"The worst night any parent could imagine facing. In addition to a full investigation of the circumstances, we are making services available to family members who need them, as well as our deputies and dispatchers who played a role in responding to this tragedy. May they find comfort, and somehow, peace."
According to Nationwide Children's Hospital, based in Ohio, there are an estimated 300 million guns in the U.S. and 1,300 children younger than 18 die from shootings every year.
It added that there are more than 22 million children across the country who live in homes with guns.
Gun Safety Advice
Nationwide Children's Hospital said there are several things that gun owners can do to keep a child safe from guns in the home, including the following:
The best way to keep your children safe from guns is to remove all guns from the home.
If a gun is in the house, always keep it unloaded and locked. It should be out of reach and sight of children. Keep ammunition and guns locked in separate locations, not together.
Safety devices, including gun locks, lock boxes and gun safes, should be used for every gun in the house.
Storage keys and lock combinations should be hidden from children.
Before visiting friends and relatives, ask if they have guns in their homes. If so, make sure they keep their guns unloaded and locked as well.
Never leave children unsupervised in a home with a gun.
Newsweek has contacted the the Volusia Sheriff's Office for comment.