Toddler Dies, Another Has Feet Amputated After Mother Gets 'Disoriented and Lost' In Frigid Weather
A Colorado woman is facing decades in prison after she and her two children were found in the wilderness during freezing temperatures.
Kaylee Messerly, 36, was arrested on Friday, nearly a month after she and her daughters, aged 18 months and 3 years old, were found a mile from their abandoned car. When officers found the trio, the 18-month-old was dead and Messerly and her daughter were suffering from "environmental exposure injuries" that resulted in the amputation of feet and toes.
Around 8 a.m. on March 11, someone notified the Moffat County, Colorado, Sheriff's Office that there was a suspicious vehicle parked on a road that's not frequently traveled in the winter months. At the time, there was a low of 13 degrees outside, according to the Farmers Almanac, and when officers arrived at the scene, they located an unoccupied vehicle stuck in the mud and snow.
Officers mobilized to search the area, including an aerial search, and located Messerly and her two daughters about a mile from where they found the car, according to the sheriff's office.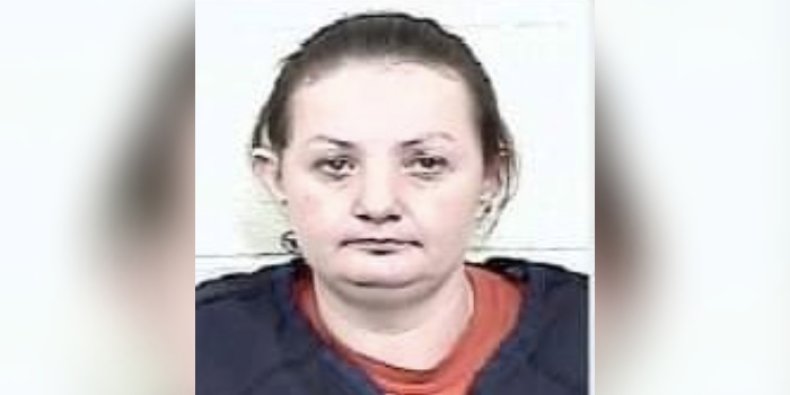 Messerly told officials she got "disoriented and lost" after the car got stuck in the mud, according to an arrest warrant obtained by KDVR. She and the children sat in the car for about four hours before she decided they would walk toward what she thought was a house, the warrant said. Unfortunately, it was a pump house, and it soon became dark and started snowing.
A hospital physician called the frostbite case "one of if not the worst" cases they saw at the Children's Hospital. The 3-year-old had to have both feet amputated and doctors had to remove Messerly's toes, according to KDVR.
The mother tested positive for amphetamines, THC and meth during the investigation but blamed it on the snow she was eating from around an oil rig that had the words "methane gas" on it.
"I don't think my sister was in her right mind when they had interviewed her," Amy, her sister, told KDVR. "I mean, she was out there for two nights, and she just found out that she had lost her baby. I feel like they should not have questioned her right then, and I feel like I don't really know what she had said."
Amy set up a GoFundMe account to help raise money for a headstone for Emma Mae, the 18-month-old. She acknowledged on Sunday that people might be skeptical because of her sister's arrest, but she defended Messerly as a mother. She said she did "everything she could to keep her babies alive" and no one could say they "would have done anything different."
Messerly was charged with one count of child abuse resulting in death and one count of child abuse resulting in serious bodily injury. She has a hearing scheduled for Thursday in Moffat County Court, according to court records.