Toddler Dies After Illinois Clothing Store Display Falls on Her Head: 'We are Devastated'
A toddler died inside an Illinois shopping mall yesterday after a retail store display structure fell and struck her on the head, police investigators say.
The 2-year-old victim, who has not been named, passed away from her injuries after being rushed to Advocate Christ Medical Center in Oak Lawn by first responders. Police and paramedics arrived at the scene, Orland Square Mall in Orland Park, shortly before 2 p.m., ABC7 reported.
The incident occured in a clothing store called Akira. Police said first aid was initially provided by a doctor and a nurse who were in the shop. It remains unclear what caused the injuries. Speculation from shoppers said it may have been a shelving unit or a mirror, local media reported.
Officials from the Orland Fire Protection District told CBS Chicago the girl had been visiting the store with her aunt, who has not yet been identified by local law enforcement.
An Orland Square Mall spokesperson said: "Our deepest sympathies go out to the family of the child. Questions regarding this tragic accident should be directed to Akira or to the Orland Park Police Department, which is conducting an investigation and can answer questions."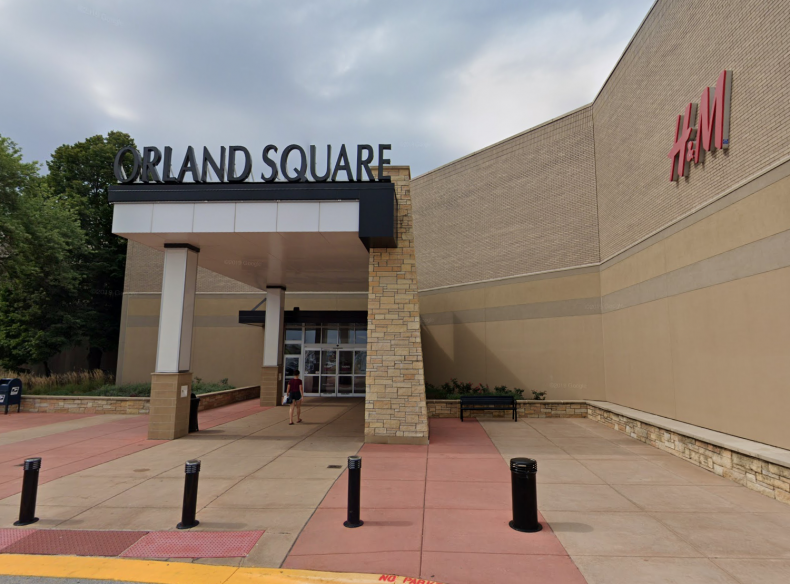 Orland Park Police told CBS Chicago no identities would be released until family members are informed of the death. It is currently believed the fatal injury was accidental, authorities noted.
"We are devastated by this tragic event. We are working to collect all the information," Akira's co-owner, Eric Hsueh, said in a brief statement. ABC7 obtained video footage taken by a person who was in the mall at the time. It showed paramedics entering the area with a stretcher.
According to the news outlet, police and fire dispatchers had been swarmed with calls after the girl was hurt. "We're getting numerous calls about a large metal object falling on a baby at Akira in the mall," one dispatcher is heard saying an an audio clip released by local authorities yesterday. In a second clip, a caller had claimed a mirror had fallen on the child. That remains unverified.
The police investigation continues.
In June, a 5-year-old child died in China after being struck on the head by a falling window while walking to school with his mother, the South China Morning Post reported. In the U.K. in May, a woman was left with a head injury after a betting shop sign fell on top of her. Back in February, a 4-year-old Philadelphia boy was killed after a picture frame fell on him, WPVI reported.