Toddler Found Dead In Dumpster Hours After Being Reported Missing
Police in Cheyenne, Wyoming, are investigating after a missing toddler was found dead in a dumpster.
Two-year-old Athian Rivera was reported missing at around 1 p.m. on Friday.
In a post on Facebook, the Cheyenne Police Department said the boy had last been seen in the 500 block of Desmet Drive, wearing a short-sleeved shirt and black sweatpants.
His disappearance prompted an extensive search that involved multiple law enforcement agencies, the police department's public information officer Alexandra Farkas said at a news conference later on Friday afternoon.
She said the Laramie County Sheriff's Department, the Wyoming Division of Criminal Investigation as well as Cheyenne Fire and Rescue were among the agencies that assisted the police department.
A reverse 911 call was sent out to notify people within a half-mile of where Rivera was last seen that the child was missing, she said. Rivera's name was also included in the national database for missing children and social media was also used to try and locate the child.
A K-9 unit was also involved in the search, Farkas added.
But the search ended when the Rivera's body was found in a dumpster on Desmet Drive.
"This is still an active and ongoing investigation," Farkas said at the news conference. "We do not believe there is any present danger to the public at this time."
She added that she wouldn't be taking questions from reporters and that all official updates on the investigation would be posted on the police department's Facebook page.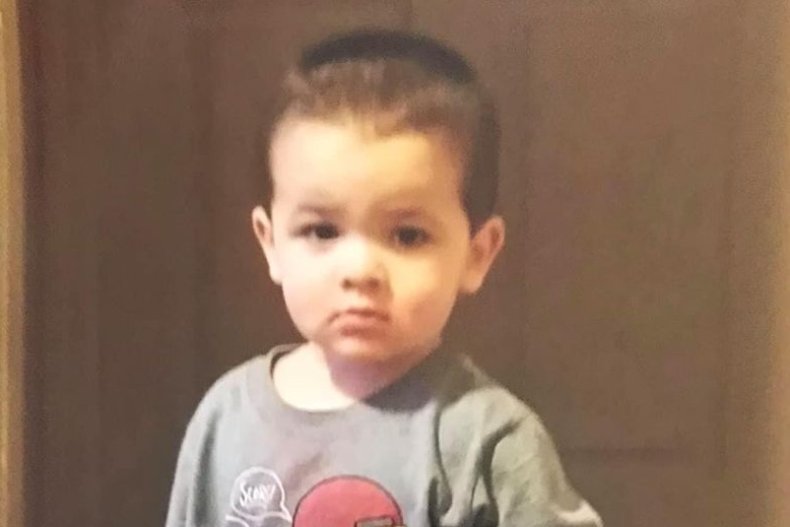 Some Cheyenne residents gathered outside the state Capitol for a candlelit vigil to pray for the Rivera family on Friday night, the Wyoming Tribune Eagle reported.
Nicole Cordova, who attended with her daughter Valeriana, told the newspaper that she felt she needed to be there even though she does not know the Rivera family.
"Being a mom, I can't imagine what they're going through," Cordova said. "But I want them to know that we care, and we're praying for them."
Over the weekend, a GoFundMe page was set up to raise funds to support the family.
"There are no words to describe the grief the family is feeling at this time," organizer Kim Coble wrote on the page. "The family is in need of support for Athian's final expense. As well as other finical support due to not working during this difficult times. All love and prayers are welcomed. Please be supportive in this time of need and loss."
Coble has been contacted for additional comment.
Anyone with information about the case is urged to contact the Cheyenne Police Department's dispatch centre at 307-637-6525.