Toddler Hospitalized With Severe Burns After Spilling Scalding KFC Gravy
The global giant KFC is under fire from one United Kingdom-based mom who said the chain's gravy caused horrific burns across her child's skin.
The incident evokes the infamous McDonald's hot coffee case of 1994, in which the corporation was held responsible for third-degree burns caused by the chain's dangerously hot coffee.
According to the Liverpool Echo, 18-month-old Ella Pau suffered from burns on her face, fingers, arms and legs after accidentally tipping over a gravy container earlier this summer.
"My friend came to stay over for a couple of nights and she went and picked [the food] up," explained the toddler's mom, Jade. "She went through the drive-thru...and she drove to my house...At that point you'd think it would have cooled down a lot more than it usually would."
When the food arrived, the kids started helping themselves.
"[Ella] put her hand into the bag and when she pulled her hand out she actually had hold of the gravy, the rest of the lid flipped back at her as she picked it up and gravy flicked onto her face," said Jade. "And before I knew it, it was all down her. It was all over her arms, mainly her right arm, and because she was on the couch it pooled between her legs."
Ella was in severe pain: her mom told the Echo that she had "never heard screams like it in her life."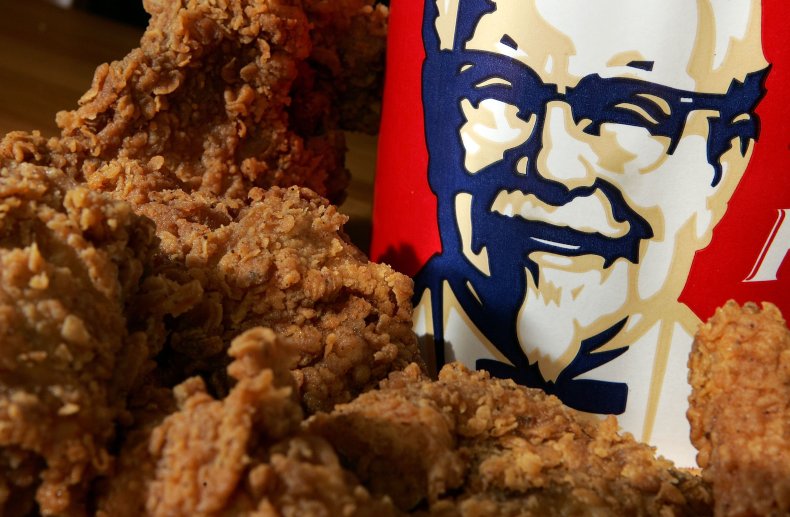 Jade rushed Ella to a cold shower, hoping to rinse off the steaming gravy as quickly as possible. "The worst thing about it was as the water was going onto her skin the [color] of the gravy was disappearing but the oil was still sticking to her skin," she said.
She added: "When I was taking her shorts off I could see her legs and the skin had started to bubble."
The toddler was rushed to the hospital and admitted to the burn unit. She was discharged a day later, but things took a turn for the worse once the family returned home.
Ella began struggling to breathe, developed a fever, and vomited. She was taken back to the hospital, where doctors suspected she was experiencing toxic shock.
After five days, Pau was able to go home once again. However, she has been left with scarring that will likely remain for years, if not a lifetime.
Today, Jade hopes the incident can raise awareness for other parents—and encourage KFC to serve their food at more moderate temperatures.
She has reached out to the chain directly, reported the Echo: "I said to them if anything comes out of this I'd like them to assess the temperature that they've got the gravy at and anything they can do to stop the gravy from opening so easily."
A KFC spokesperson, meanwhile, released the following statement to Newsweek:
"Safety is our number one priority when it comes to our guests, so we're incredibly sorry to hear about this. We're working closely with our restaurant team, who have confirmed that all of the correct procedures were in place when the gravy was served."
They added: "We're now in touch with Jade and Ella to fully understand how this happened and help make it right."
The incident bears an uncanny resemblance to the 1992 lawsuit filed against McDonald's, after 79-year-old Stella Liebeck spilled the chain's coffee on her lap and suffered third degree burns as a result.
The trial showed that McDonald's required coffee to be served between 180 to 190 degrees Fahrenheit and that the corporation had known about its dangers for over 10 years, thanks to other complaints and claims.
The court ruled in Liebeck's favor, setting a precedent that holds corporations accountable for injury caused by serving food and beverages at dangerously high temperatures.
Newsweek has reached out to Jade Pau for additional comment.
Updated 09/17/2021, 3:18 p.m. ET: This story has been updated with a statement from A KFC spokesperson.