Toddler Left Alone in Car for Hours Dies, Father Arrested: Police
A toddler allegedly left alone in a car for five hours by his father has died, according to Florida police.
Police in Port St. Lucie, north of West Palm Beach, responded to reports that a 2-year-old had been left inside a parked car on the 1700 block of Southeast Aires Lane for several hours. At about 1:17 p.m. Monday, the child's father, James Fidele, 37, called 911 after he realized that he had forgotten to take the child out of the vehicle that morning.
The child's cause of death is not known at this point, but each year there are reports of toddlers dying in hot cars. According to the advocacy group Kids and Car Safety, more than 1,000 children in the U.S. have died in hot cars since 1990.
Fidele reportedly told police he dropped his four other kids off at school and came back home at about 8:15 a.m. to begin work from his office there, according to TV station WPBF.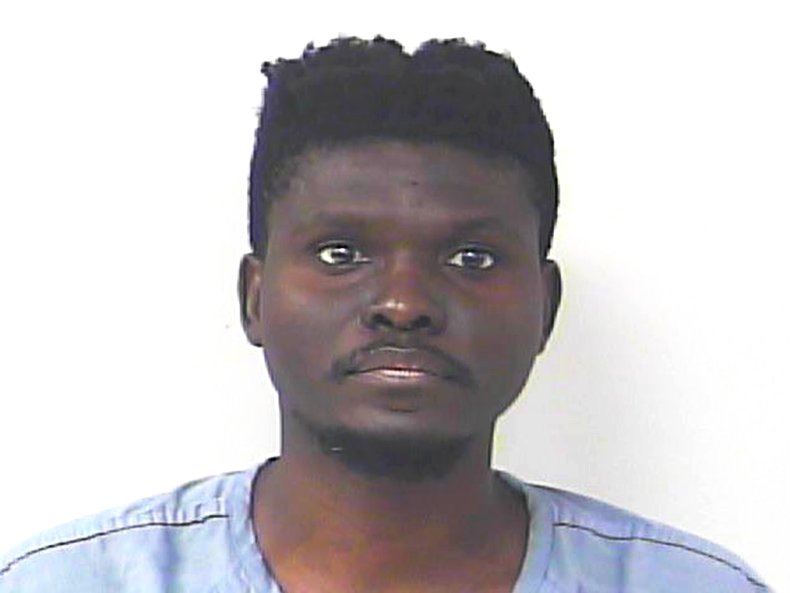 But it was not until around 1:15 p.m., when Fidele went to get a package from the SUV, that he noticed he had left the toddler, who reportedly was unconscious with his eyes open in the back seat.
Officers started lifesaving measures when they found the child and helped transport him to a nearby hospital, but he was later pronounced dead.
Police later said a search warrant verified that a rear-seat reminder safety alert was in place in the SUV, according to WPBF. A nearby Ring camera video from a neighbor's home revealed that Fidele showed "no urgency" in getting his child out of the SUV, according to police.
Fidele was arrested and charged with leaving a child unattended in a motor vehicle and causing great bodily harm, WPBF reported.
A Port St. Lucie Police Department (PSLPD) release obtained by WPBF read: "This is a very unfortunate and tragic incident and our thoughts and prayers are with the victim's family during this difficult time."
Police said that the Florida Department of Children and Families was alerted to the incident and that the family has received support and resources from the PSLPD Victims Assistance Unit, WPBF reported.
According to the National Safety Council (NSC), the number of child hot car deaths in 2022 was 30.
The NSC said: "On average, 37 children under the age of 15 die each year from heatstroke after being left in a vehicle. Nearly every state has experienced at least one death since 1998. In both 2018 and 2019, a record number of 53 children died after being left in a hot vehicle."
Newsweek has reached out to the PSLPD for comment.