A Florida vacation turned sour for one family when a toddler ate a cake pop with an unintended ingredient: marijuana.
Rebecca Villareal of Ohio told ABC 13 about the incident, which befell her three-year-old, Emilio. The family was on vacation last week and after dinner one night, they stopped for dessert at Groovy Smoothie in Tarpon Springs, just outside of Tampa.
The business sells items like smoothies, juices, and fruit bowls, and offers to infuse certain items with cannabis. Upon arrival, Villareal was offered a smoothie with cannabis, but at her insistence was assured that the store could make a drink that was child-friendly.
"I told her I thought it was just a smoothie store. She said, 'No, no, it's OK. I can still make a smoothie for the kids," she told ABC 13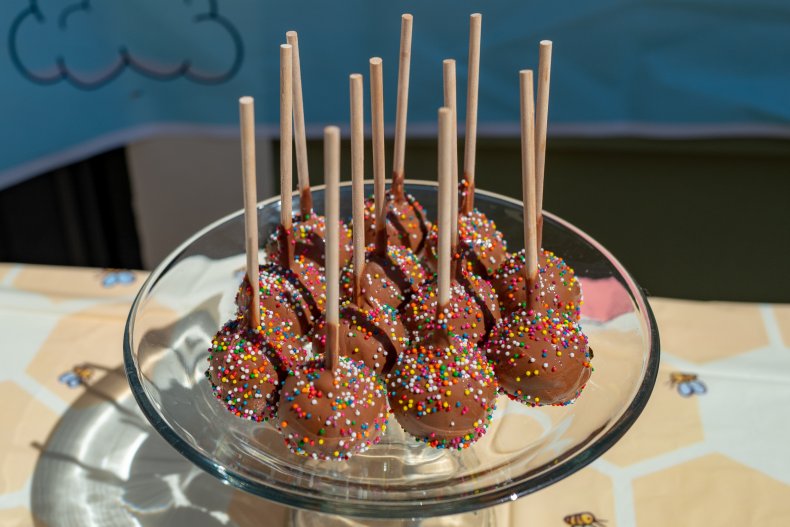 However, Villareal's son instead asked for a cake pop he saw in one of the store's display fridges. She said that the packaging included a "kid-friendly" label.
"I knew right away that something wasn't right, you just know your kid, you know what I mean?" Villareal said.
"Ten minutes later, it triggered him. He fell asleep on the car ride home and we put him to bed. When he woke up he was screaming and crying," she said.
Upon realizing that something was wrong, the toddler was taken to the nearby Advent Health North Pinellas Hospital for treatment. Once there, he was diagnosed with a marijuana overdose. The cake pop Villareal had bought for her son turned out to have been made with 100mg of THC.
"He was shaking and twitching the whole time in the hospital. They took a CT scan to make sure it wasn't a seizure, and thank God it wasn't," Villarreal added.
When the mother reached out to Groovy Smoothie, they claimed that the wrong label had been placed on a cake pop made with THC by an employee. The owner of the store sent her a card reading, "We sincerely apologize and hope you get well soon," and promised to implement changes in store policy to avoid such a situation in the future. Upon returning the following day, she found that no changes had yet been made.
"To me, I don't think she even took this seriously," she said. "I trusted they wouldn't put anything in my kids' drinks or have anything around for kids to grab that has CBD or THC in it."
Newsweek reached out Groovy Smoothie for a comment.
According to the Children's Hospital of Colorado, ingesting so-called "edibles" is the most common way that children accidentally experience marijuana overdoses.
The hospital website stated that "marijuana ingested in this manner can have a stronger and prolonged effect, especially in children under the age of 12 years old.
"In these instances, kids mistake 'edible' marijuana [like gummy bears, brownies, lollipops, etc.] for regular food and eat it unknowingly. Small children are at higher risk based on their size and weight. Because edible products have very high amounts of marijuana, the symptoms are more severe on a small child," the hospital said.