A Texas woman was recently arrested after a toddler was found hogtied inside her home while another toddler was found caged inside a playpen.
During a recent news conference, San Antonio Police Chief William McManus explained that officers were recently called to a residence located on 400 block of Bailey on Sunday morning for a welfare check for two toddlers. McManus said that a witness called police requesting the welfare check as a 1-year-old girl and 2-year-old boy were living in the home.
"We arrived at the scene and had to breach the door to the bedroom to get in," McManus said. "Inside, they found a 1-year-old little girl who was bound, hands and feet, hogtied, hands and feet bound together."
McManus explained that the 1-year-old girl also had a black eye and bloody lip when police arrived to the residence. A 2-year-old boy was also located inside the room and McManus said that he was in a playpen that was covered on top, "so it was like a cage."
"Both children were heavily soiled, were crying," McManus said.
According to McManus, both children were taken into custody and eventually turned over to Child Protective Services in the state.
The woman who was inside the home where the children were found was identified as 37-year-old Priscilla Ann Salais. McManus said that shortly after the children were found on Sunday, an arrest warrant was issued for Salais, on two counts of child endangerment.
According to an affidavit obtained by KSAT-TV in San Antonio, Salais was designated as a temporary guardian for the two children as the children's biological mother is currently being investigated by Child Protective Services.
A spokesperson for Child Protective Services in Texas confirmed to Newsweek that the two children are now in foster care following the incident.
While speaking with KSAT-TV, the children's biological mother, who was only identified as Isabella, had a message for her children, saying, "Tell them that I'm sorry, I'm sorry that it got this far and that I should never have trusted anybody with them. And that I just want them to come home already."
McManus confirmed to reporters that the two children were taken away from their biological mother. The children's biological mother told WOAI-TV in San Antonio that Salais is her stepmother.
While speaking to reporters on Tuesday, McManus said "child endangerment carries a maximum sentence of two years but I'll tell you, what she did to these children, two years seems like nothing compared to what she did to these children."
As Salais was being taken into custody on Tuesday, she can be heard in a video telling reporters that "Y'all truly need to get y'alls facts straight."
Newsweek was directed to McManus's press conference after reaching out to the San Antonio Police Department for further comment.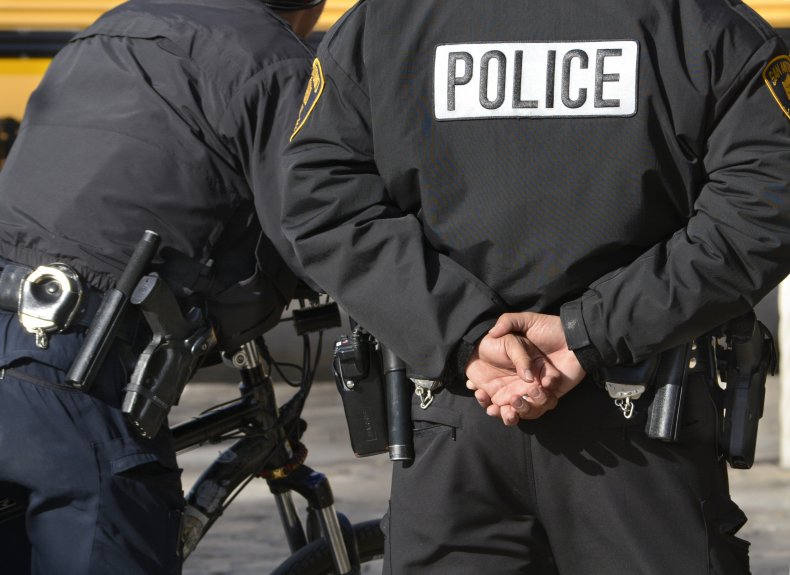 Update 1/12/22, 11:13 a.m. ET: This article has been updated to include a comment from Child Protective Services in Texas.