Deaf Puppy Named Toffee Rescued, Pulled Out of 50-foot Backyard Hole in Alabama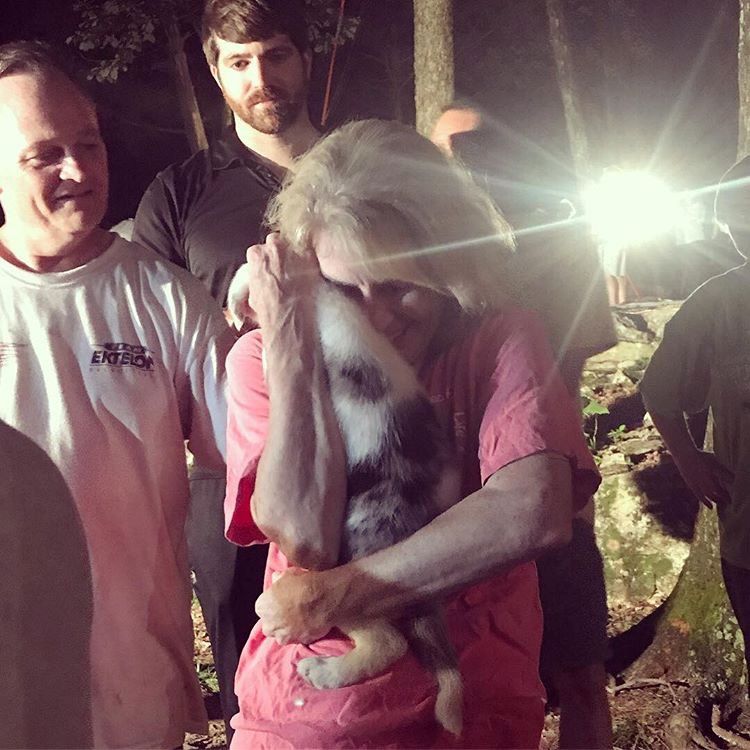 Toffee, a deaf 7-week-old puppy, was rescued 31 hours after falling down a 5-inch-wide hole in Alabama, local news outlets reported early Saturday morning.
The rescue team got the Australian Shepherd mix out of a 50-foot hole in the backyard of her foster family at almost 12:30 a.m. on Saturday, according to WHNT-TV.
"I still can't believe she's really out and she's right here and I'm holding her," Karen Smith, the puppy's foster owner, said after the rescue.
Volunteers included first responders, engineers, handymen and the Paint Rock Fire Department.
"I'm an animal lover," Chief Finis Johnson told WHNT on Friday. "It's good to know we can come out to help folks."
Johnson had seen a news report on Toffee, who had been down the hole since 5 p.m. on Thursday.
Rescuers tried a variety of tools to get the puppy out safely, including copper pipes and fishing nets to which they zip-tied treats. However, a puppy can't get into a collapsed net and an open net couldn't fit into the hole, one volunteer told WHNT on Friday.
"It just kills me that she's down there … and I can't get to her," Smith told a reporter for WHNT News.
The news station posted photos from the site of the rescue effort, including one of the footage from the camera Huntsville Fire & Rescue had sent down affixed to a plumbing pipe. The puppy was active on the camera, and they were able to see that she had the food and water they lowered to her as well.
"My baby foster puppy Toffee [fell] in a very deep hole yesterday," the pet's foster family wrote on a Facebook page for Lost and Found Pets in Huntsville, Alabama and asked for any ideas to rescue her Friday morning. "We can see her when she is walking around and whining. The Fire Department and Cave rescue came out yesterday but it got dark."
WAFF-TV had live stream coverage of the rescue effort on Friday and Toffee was in the news studio, along with a representative from A New Leash on Life Saturday morning. The partially blind and deaf puppy was doing well and had eaten treats and sardines.
"It's so nice to know we have such a caring community over this little dog," the representative from A New Leash on Life said. The organization found Toffee and the rest of her litter and found foster families for them.