Toilet Paper in Taiwan Is Flying Off Shelves as People Fear Price Hike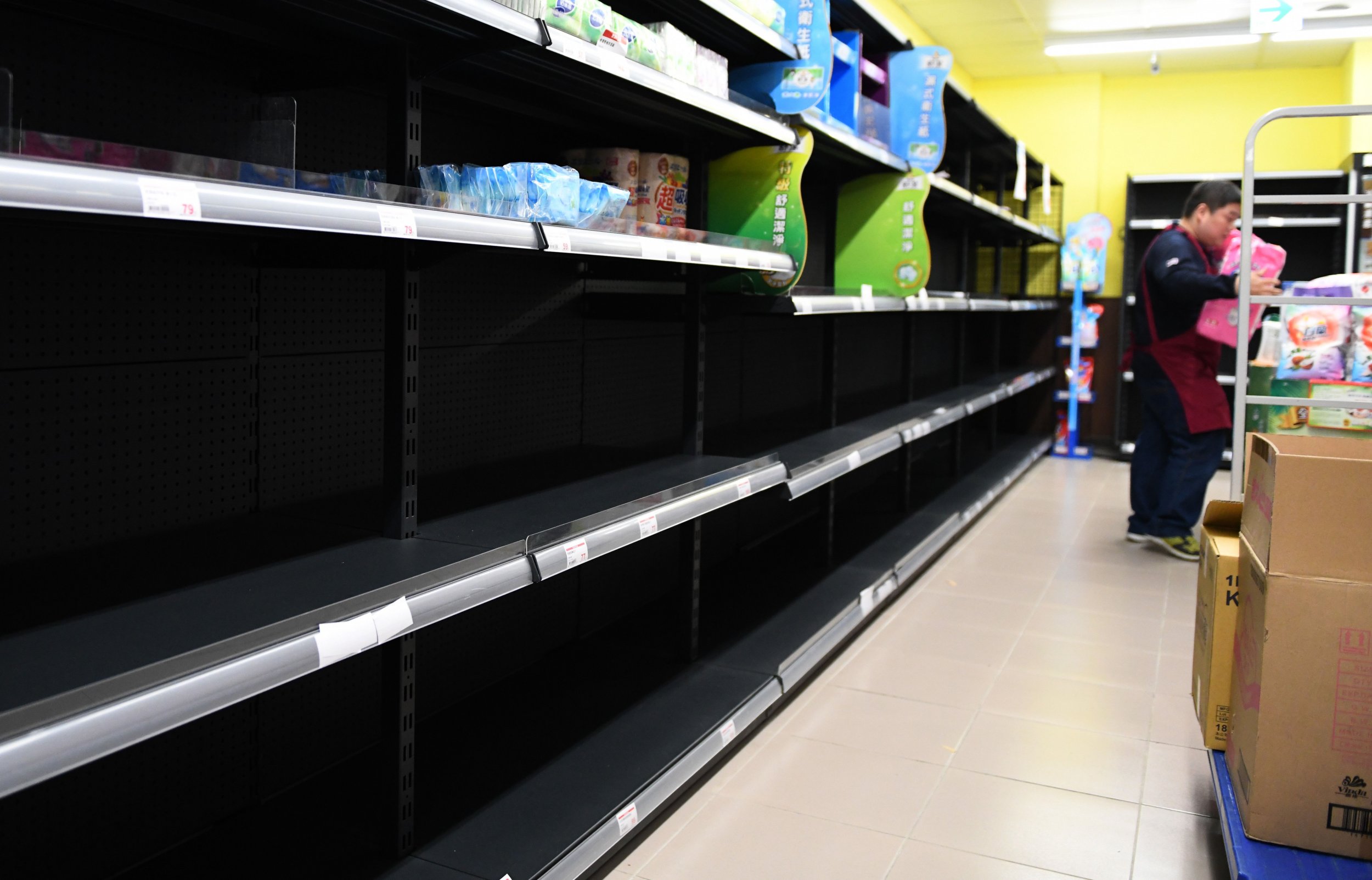 Shoppers in Taiwan have rushed to their supermarkets to get their hands on as many toilet paper rolls as possible amid fears of an impending price hike.
Some shops could not refill the shelves fast enough. Several pictures shared on social media showed empty supermarket aisles, giving the impression of a toilet paper shortage.
The Ministry of Economic Affairs issued a statement on Sunday in an attempt to calm consumers who already pay around 150 New Taiwan dollar (NTD)—more than the minimum hourly wage of 140 NDT—for a 12-pack roll of toilet paper.
"The production supply is normal and there is no shortage," the statement read, saying the ministry consulted with three major domestic toilet paper manufacturers.
The government also addressed the issue in parliament on Tuesday. "Don't panic," prime minister Lai Ching-te said, quoted in Taiwan's Central News Agency. "Local consumer prices are expected to stay tame," he added.
The panic buying was prompted by an announcement from toilet paper producers to retailers on Friday saying the cost of the tissues would increase between 10 and 30 percent. They justified the price increase by pointing to a rise in prices of pulp, toilet paper's main component, expected from mid-March on the global markets.
The announcement came a few days after Chinese New Year, a time in which businesses tend to increase their prices and shoppers pay attention to price increases.
"Taiwanese consumers are price-conscious," Shir Bashi, an editor at the English-language newspaper Taipei Times, tells Newsweek. "Taiwan is quite a wealthy place but wages are relatively low. Price rises have quite a disproportionate effect on people's lives."
In its statement, the Ministry of Economic Affairs advised consumers to buy toilet paper made with recycled content as a cost-saving measure. It also promised to ask the government's Fair Trade Commission to investigate any reports of abnormal price changes or retailers colluding to drive up prices.