Toilets In Seoul Will Be Checked Every Day To Combat Spy-Cam Porn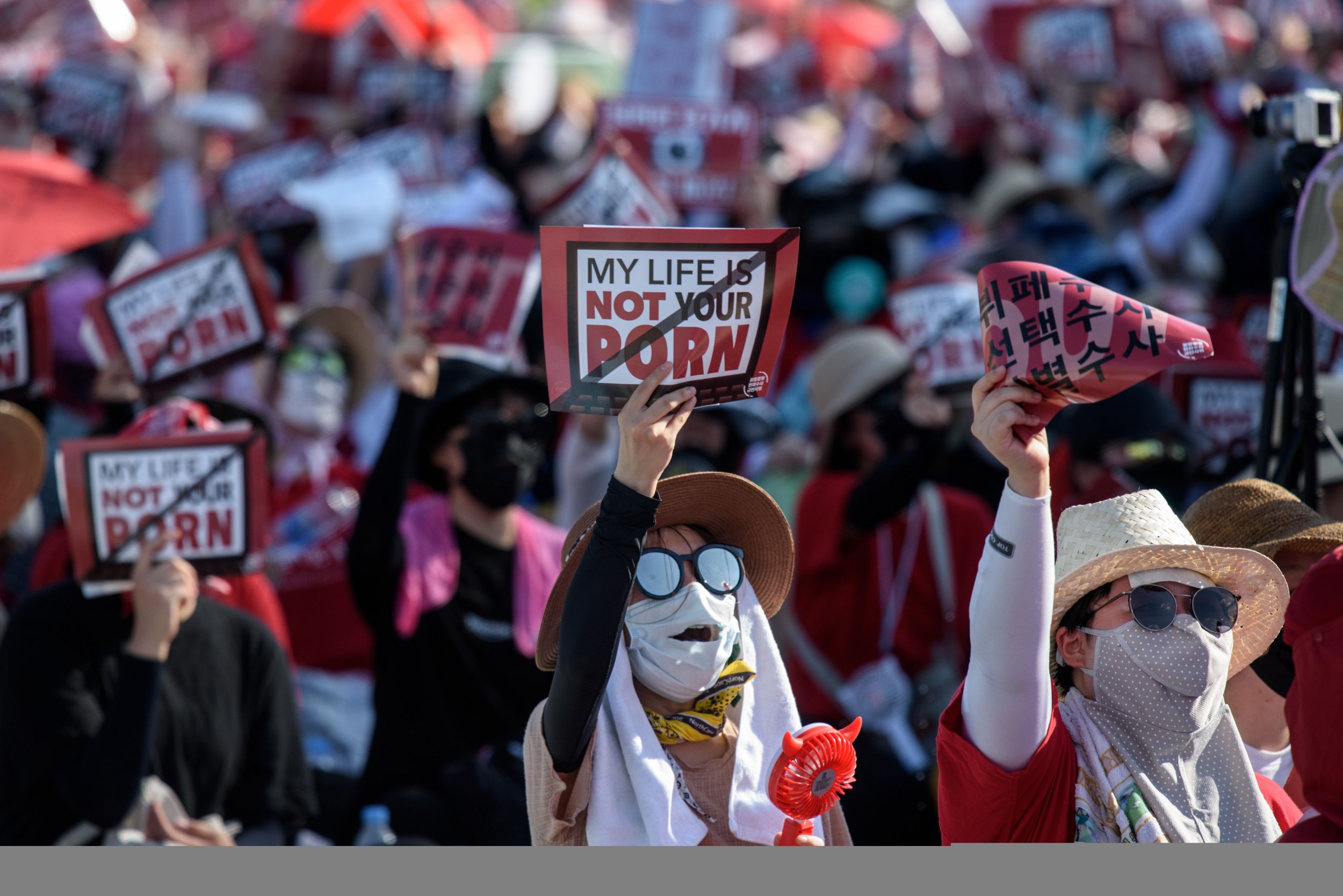 South Korea's capital Seoul will begin checking public toilets daily for cameras. The checks will aim to combat "spy-cam porn" which is a large issue in the city. In 2017, over 6,000 cases were reported, the BBC reported Sunday.
Seoul has tasked 50 government employees with looking for hidden cameras around the city. They have found none in two years, Yonhap reported.
Until now, public restrooms were checked for cameras once a month. Last year, 5,400 perpetrators were arrested, though only two percent were imprisoned.
Spy-cam porn uses footage taken without the subject's knowledge. Cameras are placed in locker rooms, bathrooms and store changing rooms to capture video of unsuspecting women and men. About 80 percent of those videoed are women, BBC reported.
A woman, Kim, explained a camera had been put up her skirt in a restaurant. When she grabbed the man's phone, she found a live chat room of men talking about her, she explained to the BBC on August 3.
"When I first saw the chat room, I was so shocked, my mind went blank and I started crying," Kim said. "I kept thinking, what would other people think? Will the police officer think that my clothes were too revealing? That I look cheap? I didn't tell anyone. I was afraid of being blamed. I was afraid my family, friends and people around me would look at me as these men looked at me."
Nearly 18,000 women protested the Spy-Cam crime at a Seoul rally in July. The women fought for harsher punishments for those caught unlawfully filming, Fox News reported July 7. The protest was strictly women, many of whom wore red shirts reading "angry women will change the world."
South Korea put a law into effect in 2004, which requires smartphone cameras to make a loud shutter sound when taking a photo. There are apps that can silence the camera noise. Many cameras used in spy cam incidents are small and discreet.
The protest began with the arrest of a 25-year-old woman who took a photo of a nude male model at her university and posted it online. The quick arrest was seen as a gender issue for some who noted when a man was the victim, punishment was swift.
South Korean President Moon Jae-in ordered strict punishment for spy-cam culprits in July.
"We must make sure that the offenders suffer greater damage than the damage they inflict," he said.