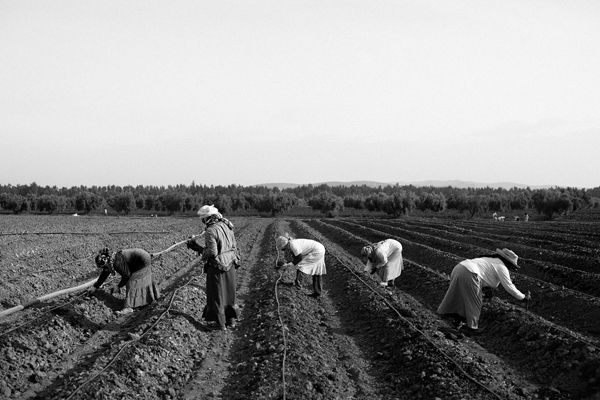 It's been nearly three years since a revolution deposed Tunisian dictator Zine al-Abedine Ben Ali, and more than two since the country's first free elections were held. But for Tunisia's thousands of female workers, nothing has changed.
Almost all of Tunisia's agricultural output is the result of hard labor done by women -- they account for 70 to 90 percent of the country's farming workforce -- who see very little of the wealth derived from their efforts. A woman in Tunisia may receive around five dollars for an entire 10-hour workday, despite playing a crucial role in the country's agricultural industry, and in fighting poverty and hunger.
The outside world pictures Tunisia's female revolutionaries as bloggers, demonstrators, and activists. But it is the country's female workers who are doing the hard, unsung labor, with little help from their husbands.
Text by Marta Bellingreri