Tokyo 2020 Olympics: Blockchain Could Make Games a Tourist's Dream
In the lead-up to the 2020 Olympic Games in Tokyo, two local companies believe blockchain technology is the secret to the ultimate tourism experience.
Mitsubishi Estate, which manages 30% of buildings in Tokyo's business district, is working with Fujitsu to offer blockchain-secure data sharing between restaurants, hotels and other companies.
The hope is that the shared data—which will be protected by blockchain's superior security—will allow tourists to enjoy shorter wait times at restaurants, better hotel stays and a smoother experience traveling abroad.
According to Mitsubishi Estate Senior Manager Hiroyuki Okuyama, companies have been too frightened by data leaks to be willing to share information. "In the past, it has been difficult for companies to exchange data with other companies," Okuyama said.
"The reason being everyone was worried about data leakage and data being stolen. But now with Fujitsu, we can download and upload data, and track and recover, with ease. In the past, we have received various companies' feedback saying they would like to exchange data."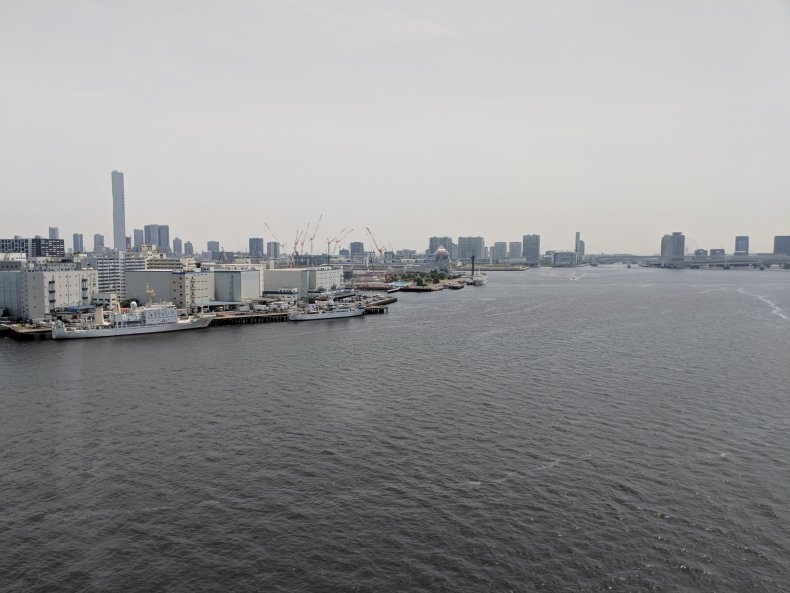 Mitsubishi Estate will also team up with local telecoms company SoftBank to share data securely through blockchain.
Okuyama was hopeful the technology would be fully optimized by the time the Olympics begins in 2020. "The general user will not realize the technology behind this, whether it is blockchain or something else," he said. "What type of tech is used is irrelevant (for the user), it should be irrelevant."
"For us we believe that people who visit the city, a comfortable and smooth stay is most important. Rather than going after that short-term return, we believe there is more we can do. People can buy things smoother."
"People lose valuable time lining up for good restaurants when they could be sightseeing. If each of the restaurants could show there are X number of seats free, or that it's full, and then let's say the tourist don't know where to go, we can combine that with the restaurant data to show what they should do."
Mitsubishi Estate said it would see how the technology played out in the lead-up to the 2020 Tokyo Olympics before deciding how it could profit from the technology. A trial is underway in Daimaruyu, a business district in Tokyo made up of three suburbs. There are about 100 buildings in the area, which is 120 hectares in size.
The area houses 16 businesses from the Fortune 500, which puts it on par with New York and London, according to Okuyama.
Fujitsu senior manager Eiji Ikeda said blockchain would keep the data in the hands of the owners. "The problem with the cloud is that it is difficult to release," Ikeda said. "With blockchain, companies can inject their data [while keeping control]."
Newsweek is reporting from Tokyo as a guest of Fujitsu. The above quotes were spoken through a translator.