Tokyo Game Show 2020: Schedule and How to Watch Online
Tokyo Game Show is one of the biggest gaming conventions of the year—it gives gamers a taste of what's to come from some of the biggest publishers in the industry.
This year, Tokyo Game Show will be held online due to the ongoing coronavirus pandemic. But even if the festivities are happening virtually, there's still a lot to look forward to, including presentations from Capcom, Konami and many more.
Below, we've rounded up everything you need to know about the upcoming event, including the schedule and how to watch online.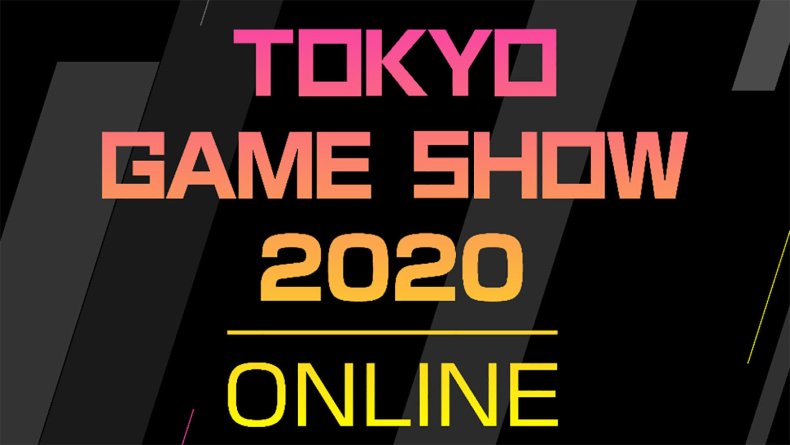 TOKYO GAME SHOW 2020 SCHEDULE PANELS TO WATCH
This year's Tokyo Game Show will begin Thursday, September 24, and last until Sunday, September 27.
Being a Japanese convention, the panels and livestreams will take place at less-than-optimal hours for those in North America. As far as American gamers are concerned, many events will take place overnight or in the early hours.
You can view the entire schedule here or down below. Note, all times are in JST.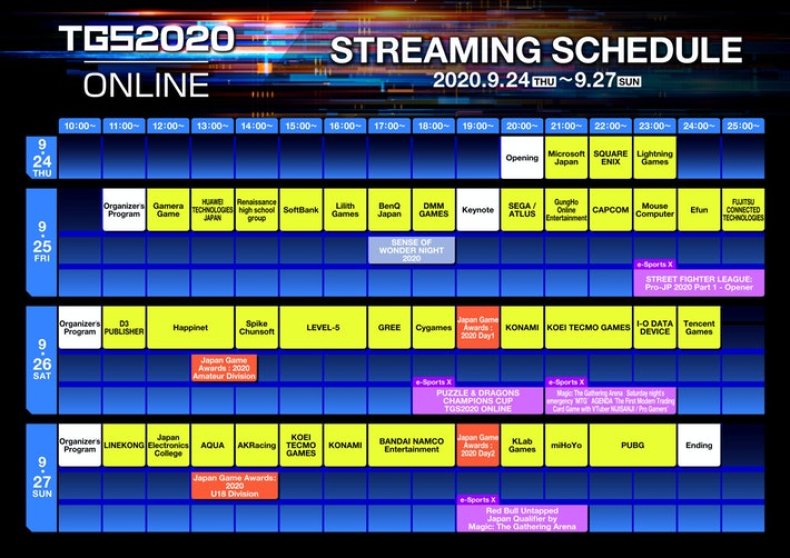 HOW TO WATCH TOKYO GAME SHOW 2020 ONLINE
There will be plenty of ways to watch various panels of the Tokyo Game Show. Each gaming company will also have its own streams; don't worry, we'll be highlighting some of the panels you'll want to watch in just a moment.
The opening ceremony, though, and main Tokyo Game Show stream can be viewed on the convention's official Twitch channel or YouTube, which you can watch below.
TOKYO GAME SHOW 2020 PANELS TO WATCH
There will be plenty of high-profile gaming companies appearing at this year's show.
Whether it's Capcom offering the newest intel on the Monster Hunter games for Nintendo Switch, or the latest Xbox games coming in the next-generation, there's a lot for fans to look forward to.
Here's a list of some of the more noteworthy panels to watch out for, along with times, livestream details and more:
Xbox TGS 2020 Showcase
September 24 at 9-9:50 a.m. EDT
Games Confirmed:
Microsoft Flight Simulator
Other recently announced games
Bandai Namco
September 27 2:10 a.m.-10:10 a.m. EDT
Games Confirmed:
Captain Tsubasa: Rise of New Champions
Dragon Ball Z: Kakarot
Jump Force Deluxe Edition
Kamen Rider: Memory of Heroez
Katamari Damacy Reroll
Little Nightmares II
Mini 4WD Hyper Dash Grand Prix
Mobile Suit Gundam Extreme VS. Maxiboost ON
Project CARS 3
Pro Yakyuu Famista 2020
Scarlet Nexus
Sword Art Online: Alicization Lycoris
Sword Art Online: Alicization Rising Steel
Capcom
September 26 9 a.m.-11:30 a.m. EDT
September 27 9 a.m.-10:40 a.m. EDT
Games Confirmed:
Devil May Cry 5 Special Edition
Monster Hunter Rise
Monster Hunter Stories 2: Wings of Ruin
Resident Evil Village
Street Fighter V: Champion Edition
Square Enix
September 24 6 a.m.-10 a.m. EDT
September 25 6:30 a.m.-9:15 a.m. EDT
September 26 1:15 a.m.-10 a.m. EDT
September 27 12:45 p.m.-8:30 a.m. EDT
Games Confirmed:
Babylon's Fall
Balan Wonderworld
Dragon Quest series
Final Fantasy series
King Hearts: Melody of Memory
Marvel's Avengers
Outriders
Much more!
Are you excited for this year's Tokyo Game Show? What game or announcement are you hoping to see? Let us know in the comments section.