Tokyo Olympics Canceled? Japanese Official Says Summer Games Shouldn't Happen
While most Olympic countries and their hopefuls celebrate 100 days or less until the Tokyo Summer Games this year, there are Japanese officials who believe the Summer Olympics shouldn't take place at all this quadrennial.
The 2020 Tokyo Summer Olympics that have already been delayed by the COVID-19 global pandemic by a year are hanging by a thread to happen in 2021.
If their wishes are met, then it would be the first modern Olympics canceled for reasons other than worldwide wars.
Toshiro Nikai, who's No. 2 in Japan's ruling Liberal Democratic Party (LDP), said his country should nix this summer's Olympics "without hesitation" after a new surge of COVID-19 cases, and especially if the virus becomes even more severe.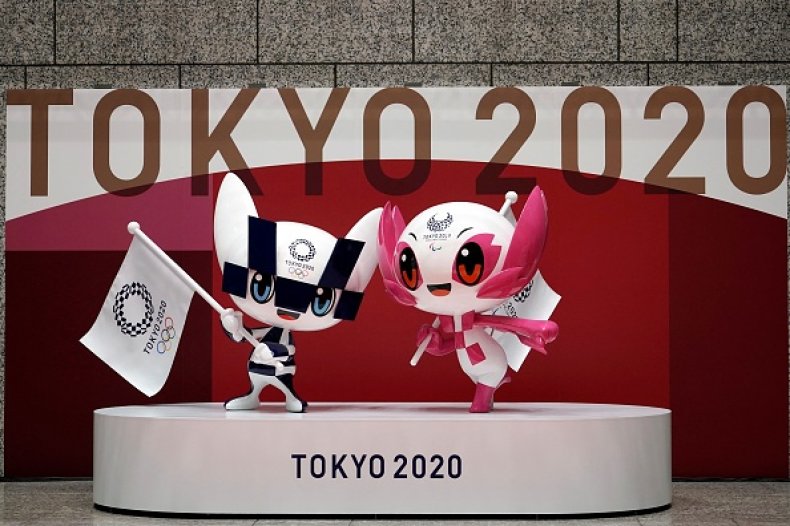 The 2020 Tokyo Games that have already been delayed have seen a torch relay of the Olympic flame go behind closed doors because of pandemic fear. Though the organizers of the Tokyo Olympics have insisted the Games move forth, as have members of the International Olympic Committee, Nikai says the Games will make an unsafe environment for international athletes.
"We need to cancel it without hesitation if they're no longer possible," Nikai said.
Nikai was asked if a total cancellation was an option, and he affirmatively agreed.
"If infection spreads because of the Olympics, I don't know what the Olympics is for," Nikai said, further saying he believes the Olympics are an "opportunity" for his country to sparkle the eyes of the world in these times.
"We definitely want to make a success. In order to do so, there are various issues to solve. It's important to solve them one by one," he said.
The United States and other countries have opened sports to the public after last year's total halt to spectators. Last fall's football season had limited spectators, high school and college sports have resumed, and, just last week, the Texas Rangers opened baseball season with 38,000 fans at their home opener.
There have been no significant uptick in cases from any of those events, and meanwhile there is a surge in people taking one of the various COVID-19 vaccines—which furthers optimism of more fans in the stands to cheer the athletes.
Tokyo Governor Yuriko Koike said she didn't consider canceling the postponed Summer Games, but that it was merely put on the table "as an option."
"I take it as a message of strong encouragement that we contain the coronavirus by all means," she said.
Taro Kono, who's Japan's vaccine minister, told the Asahi newspaper that his country could hold a full Summer Olympics, but just with no spectators.
"We'll hold the Olympics in a form that is feasible," Taro said. "There might be no spectators."
The Olympic torch relay has already began, and the height of Olympic qualifying events in participating countries will begin in a few few weeks.